He has disrupted business in ways no one ever imagined. In the process, he is making lives of most Filipinos better even as San Miguel Corp. goes green and becomes the No. 1 in eight major industries.
By Antonio S. Lopez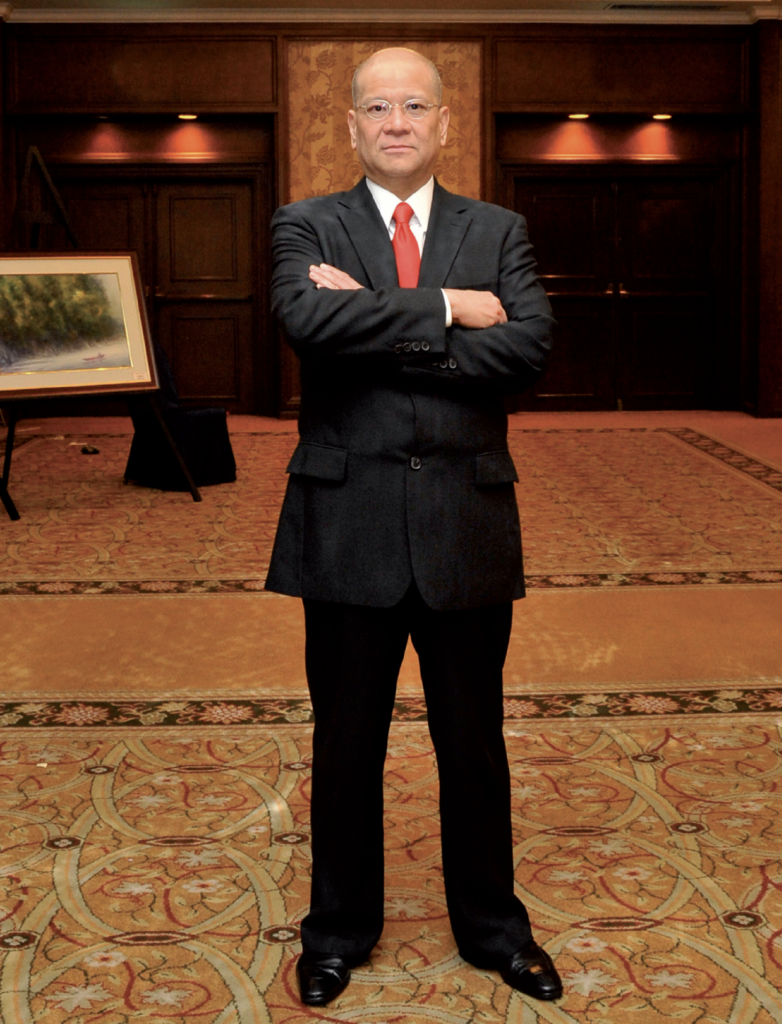 In 2007, he uncorked the largest, greatest and most diversified expansion ever by any Philippine company.
Today, San Miguel Corp. is one of the largest in many industries – beer – with more than 90% of the market, spirits, food, packaging, fuel and oil refining and marketing (more than 2,000 retail gas stations locally and 700 in Malaysia as of Sept. 30, 2021) and power generation (4,714 megawatts—20% of the National Grid, 27% the Luzon Grid, and 8% of the Mindanao Grid as of Sept. 30, 2021) and infrastructure; it is aggressively investing in airport development, battery energy storage and liquefied natural gas.
It is also in cement, real estate, banking, and car distributorship. Total SMC sales was equivalent to 4% of GDP in 2020.
In the first nine months of 2021, SMC tripled its net income to P34.2 billion on revenues of P650.6 billion which were up 22%. Operating income more than doubled, up 112% to P87.7 billion as it continues to closely manage costs and enhance supply chain efficiencies. EBITDA was up 41% to P118.1 billion.
If trends continue, SMC is on track to register more than P40 billion in 2021 profits on revenues of nearly P900 billion.
San Miguel's game changing Aerocity on 2,500 hectares of land on Bulakan, Bulacan will have a total cost P734 billion – to be built in three phases, and will initially service 35 million passengers per year, and will be known as the Manila International Airport (MIA). MIA will be a green aerotropolis.
SMC also has a 25-year concession to operate the Boracay airport. Next to it, the group plans a tourism beach hotel resort complex.
RSA has been fixated lately on green projects. SMC is spending P2 billion to dredge and clean Pasig River to allow it to channel floodwaters more effectively and allow for safer operations of water ferries. He is building the Pasig River Expressway which is the first privately-funded road network in the country that combines sustainability features with the functionality of a safe and efficient transport infrastructure.
SMC's Battery Energy Storage Systems (BESS) will help improve power quality in the Philippine Grid System which will compensate for the intermittency of the variable power capacities. Easily scalable, the project will also make renewable energy more viable throughout the Philippines.
The Skyway Stage 3, meanwhile, will serve as a platform for the country's first bus rapid transit system.
Explains SMC:
"The returnable bottle system has been in place for most of our 131-year history of the company. In 2017, SMC ceased its bottled water business and maximized it returnable glass. effectively removing some 32 million plastic bottles a year, which would have ended up in landfills or bodies of water, had we continued the business. In the same year, we also launched our water for all program committing to reduce water consumption of water by 50% by 2025."
"Reducing our impact on the environment and fostering social inclusion have been thoroughly ingrained in the San Miguel culture over the decades. Sustainability initiatives have been an integral part of San Miguel operations."
Originally founded in 1890 as a single product brewery in the Philippines, SMC owns a portfolio of companies that is tightly interwoven into the economic fabric of the Philippines, benefiting from and contributing to, the development and economic progress of the country. The common shares of SMC were listed on Nov. 5, 1948 at the Manila Stock Exchange, now The Philippine Stock Exchange, Inc. (PSE).
Since its business diversification in 2007, SMC has channeled its resources into what it believes are attractive growth sectors, which are aligned with the development and growth of the Philippine economy.
SMC believes that continuing its strategy and pursuing growth plans within each business will achieve a more diverse mix of sales and operating income, and better position for SMC to access capital, present different growth opportunities, and mitigate the impact of downturns and business cycles.
SMC employs 45,522 and operates more than 100 production facilities in the Asia Pacific as of end of 2020.
SMC products include beer, spirits, non-alcoholic beverages (NAB), poultry, animal feeds, flour, fresh and processed meats, dairy products, coffee, various packaging products, a full range of refined petroleum products and cement, most of which are market leaders in their respective markets.
In addition, SMC contributes to the growth of downstream industries and sustains a network of hundreds of third-party suppliers. SMC exports its products to more than 60 countries.
Partnerships with major international companies have given SMC access to the latest technologies, expertise and best practices, thereby enhancing its status as a world- class organization.
Among its strategic partners are: Kirin Holdings Company, Limited (beer), Hormel Foods International Corp. (processed meats), Nihon Yamamura Glass Company, Ltd., Fuso Machine & Mold Mfg. Co. Ltd., Can Pack S.A. (packaging), and Korea Water Resources Corporation (K-Water, power business).