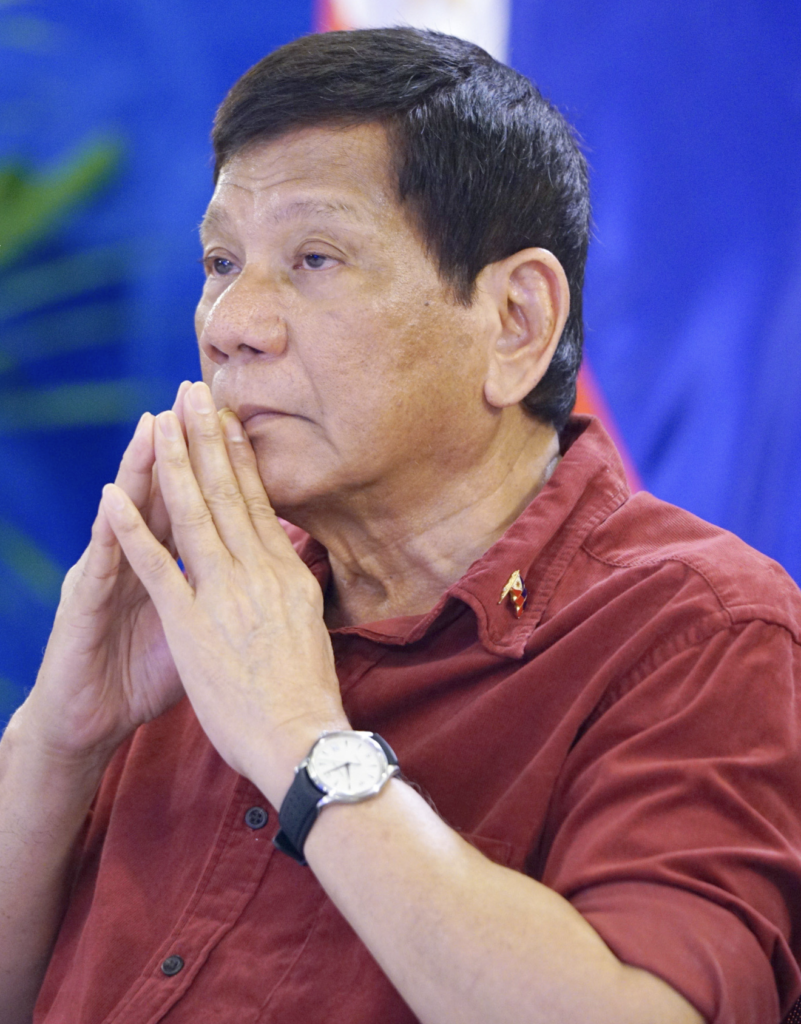 Rodrigo Roa Duterte has been in the news lately for five reasons:
One, he hates that daughter Sara Duterte opted to run for vice president instead of for president. After all, the feisty Davao mayor previously was leading over Bongbong Marcos in surveys for president before November 2021.
Two, he hates the idea of Bongbong Marcos being elected president. BBM, he claims, sniffs cocaine, is a weak leader and has nothing to show except the record of his famous dad. Duterte's bet for president: Senator Bong Go, who, however, is languishing in surveys.
Three, Duterte wants to be a senator. Sure to win, he could snatch the Senate presidency and be third in line of succession to the highest position in the land and a pain in the neck of President Bongbong Marcos.
ICC probe suspended
Four, the International Criminal Court has suspended, temporarily, the investigation into extrajudicial killings which are subject of a possible case to be filed before the ICC. Duterte can spend Christmas and New Year with his family/lies without fear of ICC agents knocking at his door.
State-sponsored illegal drugs killings under Duterte vary—from 6,201 during July 2016 to September 2021 per the police; to 8,663 per the UN Office of the High Commissioner for Human Rights, to between 12,000 and 30,000 per documents submitted to the ICC.
The NGO, Armed Conflict Location and Even Data Project, claims 7,742 killings since 2016. "The numbers are amplified," says the newly minted Philippine National Police chief, police Lieut. Gen.Dionardo Carlos. "We were just doing our job," he says.
What the suspension means
The suspension, says lawyer and former Ateneo Dean Tony La Viña, "means that the ICC will not yet finalize charges against Duterte and others it might accuse for crimes against humanity until it looks at the claim of the Philippine government that our domestic accountability process is working. That could take a couple of months."
Yale-educated (master of laws and doctor of juridical science) La Viña says that "in essence, the government accepted the jurisdiction of the ICC but asked for due process. This should have been the stance (of the government) from the beginning, instead of stonewalling."
China now lawless?
Five, finally, Duterte now hates the Chinese (after Pharmally, who is not). He thinks China has become lawless.
The President told the ASEAN:
"We abhor the recent event in the Ayungin Shoal and view with grave concern other similar developments. This does not speak well of the relations between our nations and our partnership. UNCLOS and the 2016 Arbitral Award provide legal clarity for all countries that subscribe to the majesty of the law. These two landmark documents are beacons pointing us to a just and fair solution to our disputes."
Blocked
On Nov. 16, 2021, the Chinese coast guard blocked and water cannoned Philippine Navy boats bringing food supplies to 8 to 10 Filipino sailors soldiers stationed at Ayungin Shoal (Second Thomas Shoal), part of the Kalayaan Island Group located 105 nautical miles west of Palawan. The soldiers got their supplies Tuesday, Nov. 23, 2021.
According to former general Ramon Farolan, "in 1999, during the Estrada administration, the Philippine Navy deliberately grounded an old, rusting landing ship tank formerly the USS Harnett County, on Ayungin Shoal and stationed a small detachment of Marines on the vessel that was re-christened BRP Sierra Madre. It is the loneliest outpost in the Armed Forces'."
"The BRP Sierra Madre had gaping holes in the hull and the deck with rust creeping all over the place, and not a soul in sight for miles and endless nautical miles. In summertime, one experienced scorching heat and during the monsoon season, more water than one can imagine," Farolan wrote in his Inquirer column Nov. 22, 2021. "The reason for maintaining an outpost in the Ayungin under such difficult conditions was to assert Philippine sovereignty in the ongoing dispute with China over the Spratlys."
The best President
Pre-pandemic, Rodrigo Roa Duterte was going to be the best president.
He built more infra than any other president in history. He built more infra than all four presidents before him combined. He brought poverty incidence to below 16%, are a record low, and unemployment down to less than 5%, also a record low. The Philippines received more credit ratings upgrades than at any other time before him. Duterte initiated free college education and expanded universal health care, from 90% of the population to 100%.
Build, Build, Build, under Department of Public Works and Highways (DPWH) Secretary Mark Villar raised infra spending to an average of 5.14% of GDP, from Fidel Ramos 1.7%; Joseph Estrada 1.62%; Gloria Arroyo 1.5%; and Benigno Aquino III 2.7%.
Spent more on infra than any president
Duterte poured more money into infrastructure — over P6 trillion in six years — than any president before him. DPWH under Villar built 145,000 classrooms, 2,000 school buildings, 5,555 bridges, and 26,500 kms. of roads, access roads, expressways, and tollways.
Tax reform, under Finance Secretary Sonny Dominguez, made the Philippines one of the fastest-growing economies in Asia.
Transportation modernization
Transportation modernization under Department of Transportation Secretary Art Tugade made mass transportation safe, reliable, and available.
RoRo shipping routes rose from 120 (servicing 223 ships and 2.8 million vehicles) in 2016 to 181 by 2020. Tugade targets additional 41 to service 325 ships and 4.8 million vehicles.
Art completed more than 200 airport projects, 400 seaports, and 21 new lighthouses to reach 564 lighthouses. New airport terminals were built for Mactan, Clark, Ormoc, and Kalibo. Bicol Airport was restarted after an 11-year delay.
Night-rated airports increased from 14 in 2016 to 20 by June 2021.
NAIA improved from being one of the worst airports in the world to being the most improved by 2018. Art has started building the impossible—a subway on EDSA.
Independent foreign policy
Duterte pursued an independent foreign policy and is the first president to cut Manila's umbilical cord to Washington DC.
Despite its pivot to Beijing, Manila kept Washington's friendship and support. The US returned the Balangiga bells of Samar seized by the US Army as war trophy after Filipinos in 1901 wiped out an entire infantry regiment of 48 men and wounded 78 other American soldiers.
Duterte reduced red tape for the masses and made oligarchs toe the line.
Of course, under Duterte, crime went down but extrajudicial killings became rampant.
Fastest growing economy
Overall, under Duterte, the Philippines became one of the fastest growing economies in the world. In his first four years as president, average economic growth was an awesome 6.6%.
Duterte was a tax reformist.
Key tax reform measures passed during Duterte's first five years:
— The Tax Reform for Acceleration and Inclusion (TRAIN) Law of Dec. 19, 2017 provides hefty income tax cuts for majority of Filipino taxpayers.
— RA No. 11213 Tax Amnesty Act, Feb. 14, 2019 offers a one-time opportunity to taxpayers to settle estate tax amnesty program that gives reasonable tax relief to estates with outstanding estate tax liabilities.
— The Tobacco Tax Law increases the excise taxes on tobacco products (e.g., cigars, cigarettes) and subjects to excise taxation and regulation heated tobacco products, and vapor products, popularly known as electronic cigarettes.
— The Sin Tax Law increased taxes on alcohol beverages and electronic cigarettes.
The Corporate Recovery and Tax Incentives for Enterprises Act (CREATE is the largest fiscal stimulus for businesses in recent history, projected to provide private enterprises more than P1 trillion worth of tax relief over the next 10 years.
CREATE is a boon to MSMEs with the reduction of corporate income tax rate from 30%, to 20%, the largest ever reduction in the country.
— Tony Lopez
READ FULL ARTICLE HERE: