By Rizalina G. Mantaring
Co-Chair, National Issues Committee
Management Association of the Philippine
(An engineer, Riza Mantaring is one of the most dynamic and successful CEOs and that's not because she is a woman. She was CEO of Sunlife Financial Philippines. The following are excerpts from a presentation at the Business Outlook 2022 forum, Oct. 28, 2021 via Zoom)
Good morning everyone.
I'm going to be echoing a lot of the things that Coco (Alcuaz) is saying. Maybe it's spending too much time with him that's causing that. let me proceed.
You know these days I often feel like the period before COVID was so long ago that I don't anymore know what it feels like.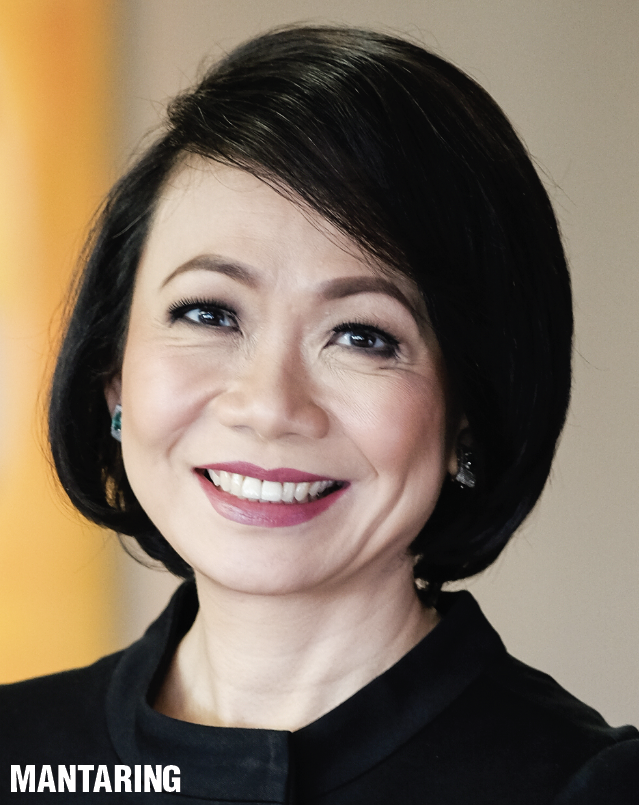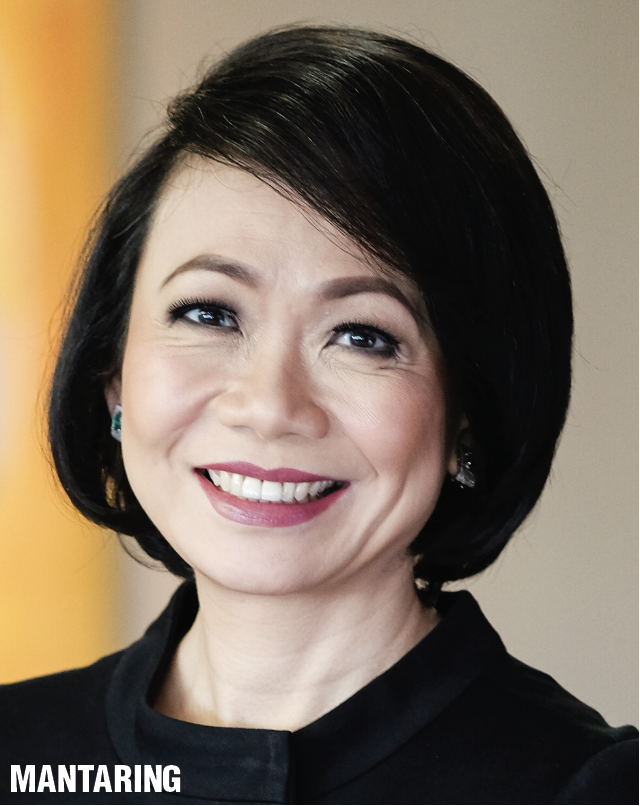 The situation pre-pandemic
But it was just a little over 18 months ago when we were in this situation:
• 6.4% annual growth rate in the 10 years prior to 2019.
• Public debt to GDP down to 39%. Inflation was well under control.
• Investments were growing steadily with investments to GDP ratio of 26% in 2019, which was way up from having been in the teens just 10 to 15 years before.
• And the poverty rate was down to 16.6%.
We were the new tiger in Asia.
Fatal
And then the COVID happened. With its various alert levels, with various lockdown levels. And in an economy that is 70% consumption-driven–more than 70% in fact, this could be fatal.
With the lockdowns, people couldn't go out and buy. So, naturally, the economy ground to a halt, because the engine that was driving the economy was turned off. And fiscal position rapidly deteriorated. So, if we want the economy to recover, we obviously need to turn that engine back on.
And as was mentioned by earlier speakers, that means reopening.
But what happens if you reopen with the virus raging? It might be perhaps instructive to look at what happened in the United States last year when some states tried to reopen their economy in the middle of a pandemic.
They found that it really didn't really help economic activity. Because people who could afford to spend isolated themselves, to keep themselves safe from the virus. And disproportionately affected were those who were perhaps not as well-off who were in lower-paying jobs which required face-to-face contact—the service jobs.
They also found that fast reopening which generates a rebound actually could reverse the positive economic trends. Because they found that the relationship was asymmetric — rising cases resulted in a decline in consumer confidence while decreasing cases did not necessarily result in a corresponding increase.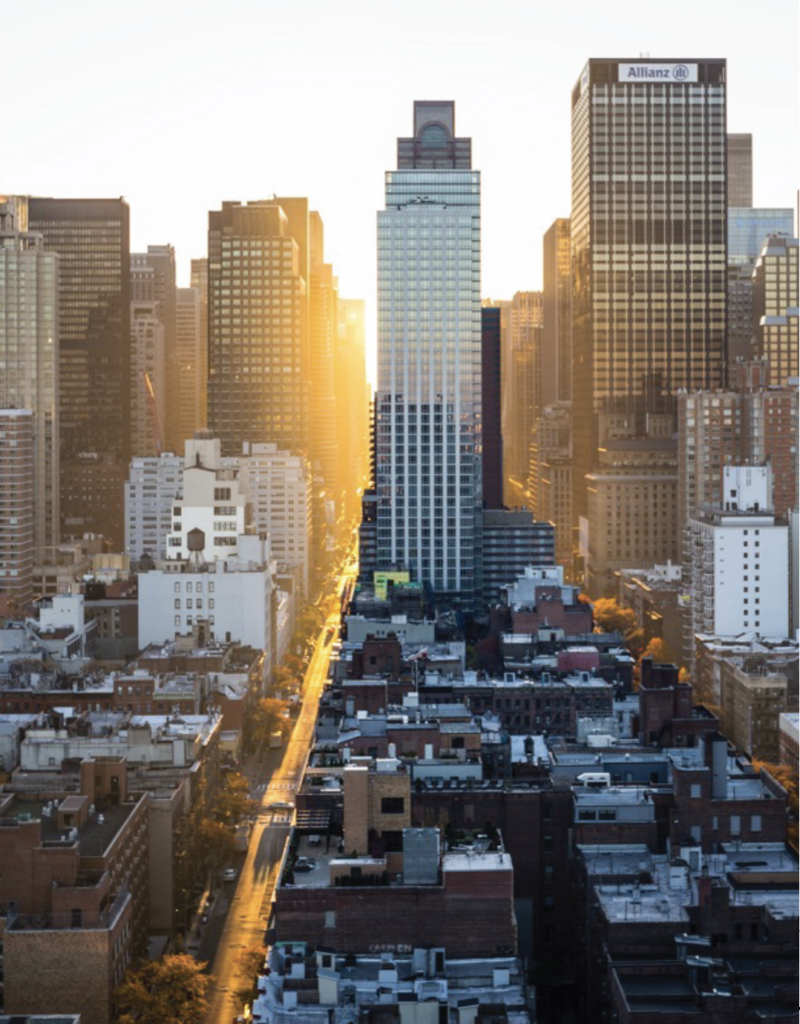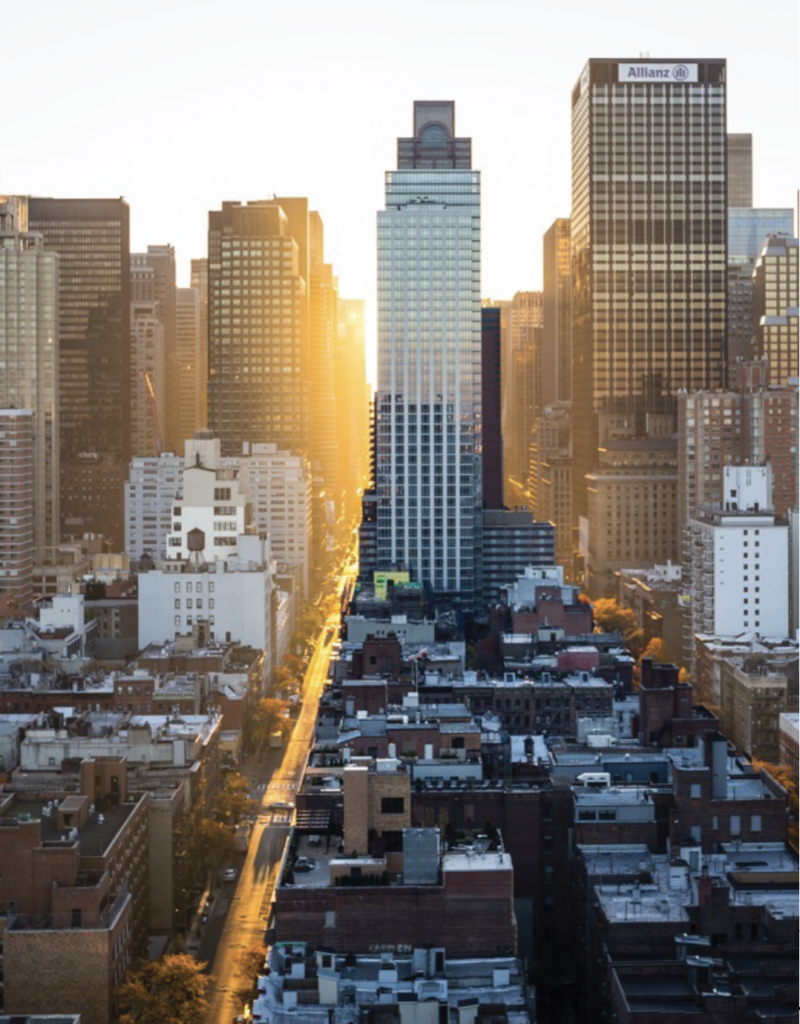 Traditional tools didn't work
They found that traditional macroeconomic tools didn't really work very well when demand was constrained by health concerns. In the Philippines we could see this too — even with the relatively relaxed GCQ household consumption remained weak.
Because when you are not sure whether you're going to have a job in a month, two months from now, or whether somebody in your family might get sick, then you tend to hold on to your funds.
People were saving money rather than spending. People have to believe that it is safe to go out and spend.
This has been mentioned may be ad infinitum—it's vaccination, vaccination, vaccination.
The outlook for 2022 onward really depends on how quickly we can vaccinate and reopen the economy. We believe that if we can achieve herd immunity or some form of population protection — because they're saying herd immunity is probably no longer possible — get to the 70, 80, 90% vaccination rate of the entire population by mid-2022, we can have a strong second half.
We need to accelerate and open vaccination to everyone. As has been mentioned, we have an oversupply. The latest figures we've gotten from Secretary Galvez are that we already have more than 41 million vaccines in our stockpile.
Vaccines are arriving faster than we can dispense them. So, why not just open vaccination to everyone and just have priority lanes for the priority sectors? And then start the boosters too.
We need to encourage vaccination through incentives but also vaccine mandates. And you know, vaccine mandates can take different forms.
Just let me tell you quickly a story.
Just a few months ago, I spoke with a neighbor of ours and she said, she'd been trying for weeks to encourage her employees to get vaccinated, but they refused.
Cajoling, even threatening a little bit, but they refused. Then one day, they sud- denly came in and said, "Ma'am, paano po magpabakuna?" and she said, "Bakit? Anong nangyari?". "Ma'am kasi nabalitaan namin pag hindi bakunado hindi puwedeng pumasok sa SM."
That was it. They couldn't enter the malls so they wanted to be vaccinated. They signed up immediately and were there at 3 am to ensure that they really got vaccinated. So as Coco mentioned earlier, companies should be allowed to decide who would they hire and which employees they keep in front of their clients.
Because if I were a company, if I were a business, I wouldn't want to put an unvaccinated person in front of clients and risk infecting them, then be blamed for causing clients to get sick. Of course, vaccinated people can also spread the virus but the probability is likely lower.
Lift capacity restrictions
We also would want to remove capacity restrictions on public transport because if you want people to go out, then, of course, you want them to be able to get to where they want to go. So, I think we really should open public transportation fully.
Now for 2022 what do we see? We think the impact of COVID will be lasting. Our forecast for GDP growth is a little bit more pessimistic. We expect it to be maybe 5-6% in 2022 from 3-4% in 2021, and I'll explain why a little bit more later.
We expect lower household consumption, lower productivity. These two points have been expounded in a really compelling but also a sobering presentation by Secretary Karl Chua just a couple of weeks ago.
But it also opens up opportunities for changes in consumer behavior. We've seen how digital has really taken off. GCash, Paymaya, Lazada, Shopee— services which for a long time have been growing slowly —suddenly took off.
We expect that digitalization efforts can create up to five trillion in annual economic value by 2030. Google alone, we estimate, has generated 110,000 jobs in the Philip- pines through its online services.
Another trend we're seeing is the focus on health and wellness.
During the pandemic, people realized more, perhaps, the importance of health. Employers put more priority on keeping their employees healthy, and both physical and mental wellness became very important. Products and services which focus on health and wellness are an area of opportunity.
We've also seen the trend of buying more goods and services from the local community.
I think this past year, brand loyalty is at the lowest level it's ever been.
And the hybrid work setup also creates a lot of opportunities. 85% of employers say that they expect to continue with the hybrid work setup well into the future.
But many of them say that despite others experiencing no decline in productivity, their productivity has greatly decreased. Engineering consultancy firms, for example, sorely need to get back to face to face. Now, perhaps if people could develop tools or services that would make working from home more productive, that would be an area of growth and opportunity that we see.
But what about the elections?
Traditionally, elections provide a boost to spending. So, why were we saying the growth might be a little lower next year? We don't expect the same boost next year because we are in a pandemic situation, and you can't do a lot of the things that you used to be able to do or do things the same way. But you know, things could change.
And NEDA, of course, has always provided policy stability. For the last 30 plus years, economic policies have not really changed much.
In 2016, our economic fundamentals were very strong. I remember our chairman saying that after he had analyzed it, he said, it seemed to him that it didn't matter who won.
The stage was set that he expected strong growth to continue well into the future, and we saw that was actually what happened. Of course, it helped that we had a good economic team, which helped sustain that growth.
But now, the economy has weakened and we can see fiscal position has deteriorated.
The government no longer has the balance sheet that it had to be able to stimulate growth through infrastructure build-up. So the choice of a leader has become much more critical in these elections.
Choose the best leader
We need to choose one who will be able to control the pandemic and manage the transition to an endemic situation and really improve the health situation in the country.
Someone who can work within the fiscal constraints that we have. Someone who is able to work well with the private sector because getting the private sector to work with the government now is going to be very critical moving forward.
So, our wish list for the next administration starts with reprioritizing the budget to the most important programs, and the primary one is health. Our health sector has been neglected for decades, not just the last few years, and now we see that poor healthcare can actually shut down the entire economy.
We see other countries with many more cases than we do but they're able to stay open because their healthcare system can absorb the need for patients. They have the bed capacity, they have the ICU capacity, they have the healthcare workers.
So, we really need to work on our health- care capabilities.
We need to work on self-sufficiency. We've seen how vaccine imports stopped at some point because some countries imposed an embargo on exports when they needed the vaccines for their own population.
So, we need more self-sufficiency. We were even importing PPEs when we should be able to manufacture those very easily here.
Use ICT for health
ICT for health can be used. We're a nation of islands. Many in the islands don't even have access to tertiary hospital care. But with ICT you can have tests remotely done, with machines onsite and somebody remotely interpreting them.
Telehealth has become much more important during the pandemic. And we can also use ICT for forecasting so that we're better prepared for future pandemics because this certainly will not be the last.
Pandemics used to be a 1-in-40-year event. Now we've had five pandemics in the last 20 years and there will be more to come.
We also need public-private partnerships on reforms, on universal healthcare. Universal healthcare is a great thing but we need to build so many more facilities, even just barangay centers and clinics. I think we need the private sector to work with the government to provide some of the care that's needed, to be able to provide really first-class, first-rate healthcare to our population.
Jobs critical
Second, of course, is jobs and this is critical because after health security it's important that people have financial security.
You don't spend if you're not sure you're going to have a job moving forward. There are some good programs that have been developed by the government, I think these need to be implemented. The National Employment Recovery Strategy for job generation needs legislation, wage subsidies, and so on.
Support for the MSME sector which as we all know, is 99% of our businesses, and provides over 60% of the employment, is important.
Infrastructure—we all know the multiplier effects of infrastructure, not just in the generation of jobs but really in making far-flung areas more competitive, bringing in foreign investments, bringing in tourists. Spending in this area will be the key to go- ing back to the pre-2019 growth trajectory. I also think we need to revive PPP again because the government is not in the same financial position as it was.
We need the private sector to step in. PPP has been shown, in fact, to be a very good way of building infrastructure. We just need to figure out what things went wrong before and fix those.
Digital infra
And let's not forget infrastructure includes digital infrastructure. We're really quite behind other countries.
We need to upgrade our digital infrastructure. We're in the 4th Industrial Revolution and as people always say everything is moving to digital. E-governance in all areas of government is important. The government needs to digitalize to really make it easier to do business, plus make it more transparent and less prone to corruption.
Assistance to MSMEs, again, is very important to help them transition to e-commerce.
Education is probably an area that might not yield immediate impact but long term this is probably the area that will really make the most impact and have the most influence on how we turn out as a nation in the future.
In the PISA (Program for International Student Assessment), out of 78 countries participating, we were the lowest, which is not surprising because we have the lowest education spending among all 78.
Education for competitive edge
But the education and training of a country's workforce is really a major factor in determining how competitive we will be and how the economy will perform. There's pending legislation in Congress, the TEACH Bill, the Jobs Next Bill, the creation of an Education Commission, which is all-important, I think, in uplifting our education standards in the country.
Focus on STEM
There is also a need to focus on STEM because everything is now all about technology. We need to have an increased focus on STEM education. My husband's now a lecturer in engineering after he retired and he said, it looks like primary education is still what we were being taught decades ago. So that has to be upgraded.
We also need a feeding program for younger children.
It said that brain development basically happens in your first five years then the brain is almost fully developed. So those first five years are very important.
Yet more than a quarter of our children under 5 are malnourished, with the result that a third of our children are stunted. That will impact them their whole lives.
The World Bank estimated that the current generation of our youth will only be 52% as productive as adults as they otherwise would have been if they had had the proper education and healthcare.
And that was before the pandemic happened. Also, with the stoppage of face-to-face education, a lot of kids dropped out.
The ADB estimated that every year that a kid is out of school results in 10% lower wages in the future.
Open up the economy
Finally, we need to open up the economy. We really are among the most restrictive and we need these bills passed because we need all the investments we can get to be able to stimulate our economy, stimulate growth, and generate jobs.
But opening up the economy has to be accompanied by transparency and governance. Because money is among the most cowardly of things. It will flee at the first sign of trouble.
So if people are coming in, investing one, two, five, 10 billion in the country, they need to know that their business projections will pan out, that things will be what they expected 10, 20, 30 years from now. And if there's a problem, they will be protected.
Not a very long wish list but we believe that this will make the most difference moving forward. Thank you very much.
READ FULL ARTICLE HERE: