By Antonio S. Lopez
In the SWS survey, Bongbong Marcos garnered 47% or 29.28 million possible votes; Vice President Robredo 18% or 11.13 million votes, Manila Mayor Isko Moreno Domagoso 13% or 8.25 million votes, boxing champion Senator Manny Pacquiao 9% or 5.7 million votes, and Senator Panfilo Lacson 4% or 2.99 million votes. SWS uses the whole voter base, not the voter turnout.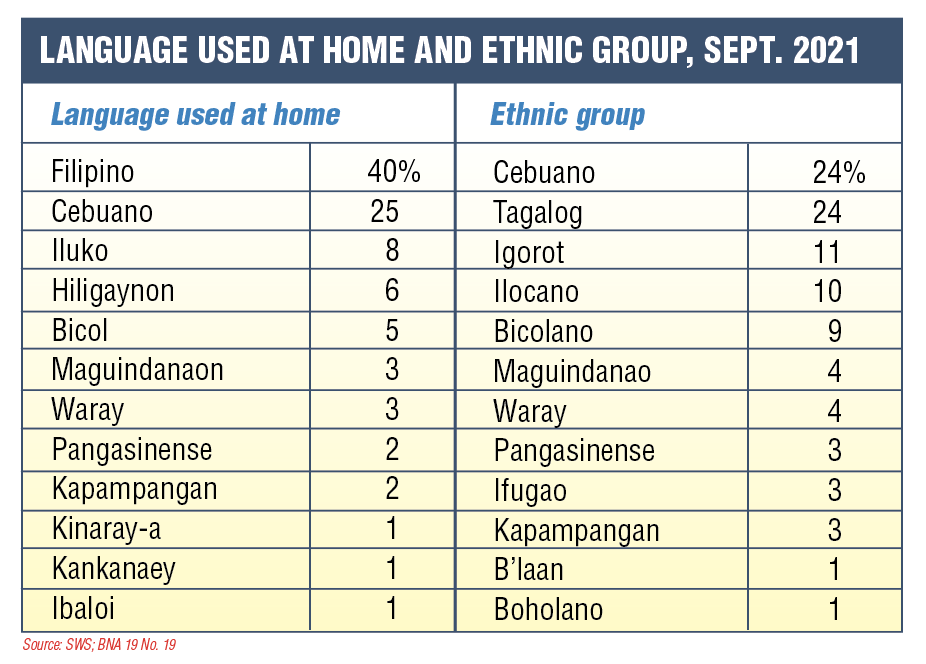 After the Nov. 15, 2021 Comelec deadline for substitution of candidates for national and local elected offices, one thing has become clear—the team to beat is the tandem of former Senator Ferdinand "Bongbong" R. Marcos Jr. for president, and Davao Mayor Sara "Inday" Duterte for vice president.
The two combine the strongest voting regions in the Philippines today—the Solid North of Marcos Jr. and the Solid South of Mayor Duterte, the feisty daughter of the incumbent president.
Bongbong and Sara combine the two biggest political brands in the country—Marcos and Duterte. The late Ferdinand Marcos was president for 20 years, from 1966 to February 1986.
Rodrigo Duterte has a term of six years, until noon of June 30, 2022. Both Marcos and Duterte are considered very good presidents for their solid achievements.
---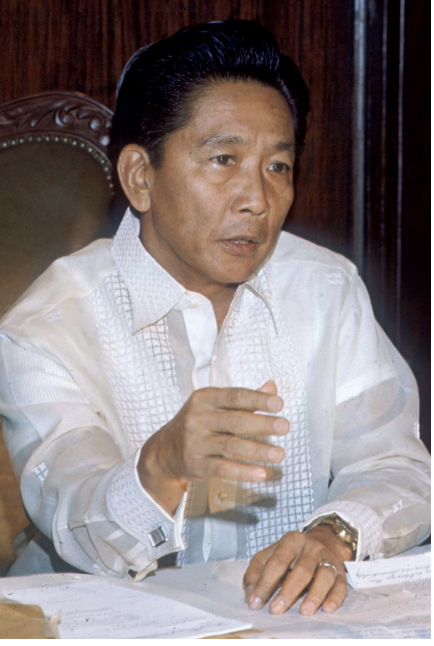 The Solid North votes
About 27% of Filipinos come from the so-called Solid North. Assuming a voter turnout of 50 million on election day, 27% is about 13.5 million votes. Of that easily 90% are diehards of the Marcos brand. That means 12.15 million votes.
At the same time, 25% of Filipinos speak Cebuano, equivalent to at least 12.5 million votes. Using President Duterte's 67% job approval rating, we can assume 8.375 million hard Duterte voters. Most of those votes should go to Sara as vice president.
Combined, the 12.15 million Bongbong votes and 8.375 million Duterte votes make for a formidable 20.525 million votes.
Leni Robredo's Bicol votes
Vice President Leni Robredo comes from Bicol. There are 2.5 million Bicolano voters. They are 98% loyal to any Bicolano candidate. So Leni can expect to bank on 2.45 million Bicolano votes as her political base.
However, 4% of Filipinos are Waray, those who come from Samar and Leyte provinces. Assuming 50 million voters, 4% Waray is 2.0 million votes—good enough to neutralize Leni's 2.4 million Bicolano voter base.
Such an ethnic distribution — 27% Ilocano, 25% Cebuano, 5% Bicolano, and 4% Waray—leaves the other regions as battleground areas, to consolidate one's formidable Ilocano-Cebuano base (20.525 million) for Bongbong or reinforce Leni's puny base of 2.4 million Bicolano votes at the starting gate.
Consolidate in the battleground regions
During the next five months of campaigning, Bongbong and Sara need only to garner from 10% to 20% of the votes of Metro Manila, balance of Luzon and the balance of the Visayas and Mindanao to ensure victory.
These battleground regions have 40% of the remaining voters, or a total 20 million, of whom 12 million are Tagalog voters.
Tagalog voters have no particular loyalty to any non-Tagalog candidate. "They are motivated by issues," notes political analyst Victor Andres "Dindo" Manhit of Stratbase AD. "They could, therefore, be swing voters," says the political scientist and campaign strategist.
Manhit's Stradbase commissioned the latest October 2021 Social Weather Stations survey for president, vice president, and senator.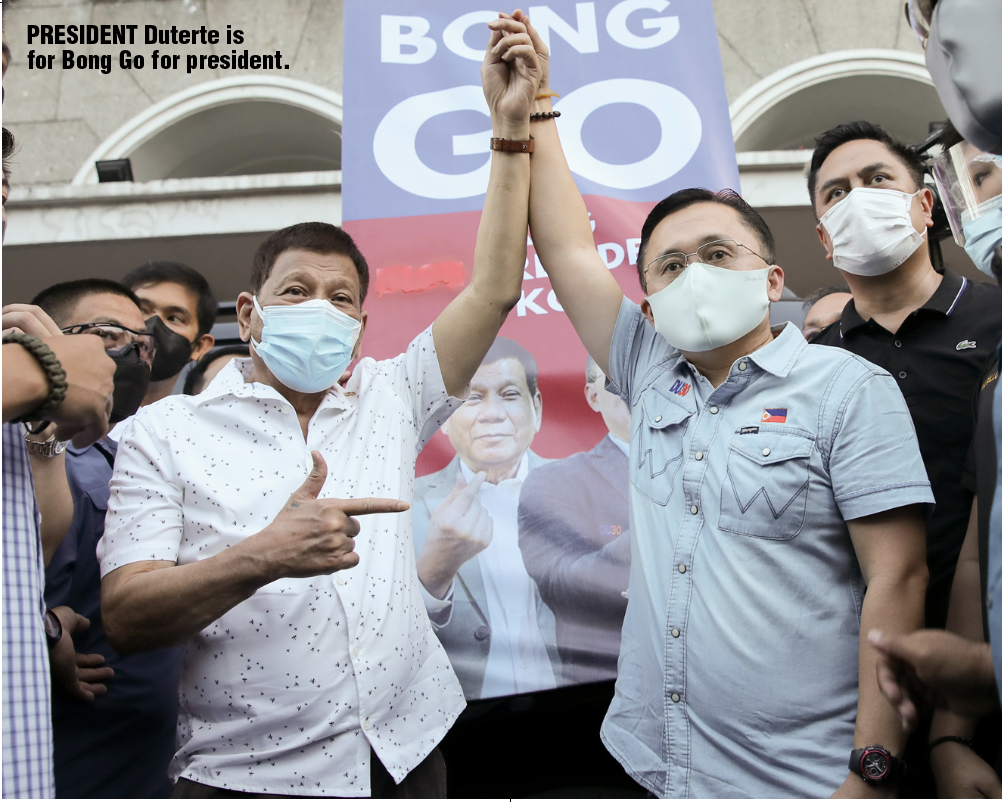 Bongbong leads survey race with 47%
In the SWS survey, Bongbong Marcos garnered 47% or 29.28 million possible votes; Vice President Robredo 18% or 11.13 million votes, Manila Mayor Isko Moreno Domagoso 13% or 8.25 million votes, boxing champion Senator Manny Pacquiao 9% or 5.7 million votes, and Senator Panfilo Lacson 4% or 2.99 million votes. SWS uses the whole voter base, not the voter turnout.
For vice president, Senate President Tito Sotto leads with 44% (27.36 million votes). Inday Sara is a distant second, with 25% (15.47 million votes). Leni's running mate, Senator Kiko Pangilinan and Isko Moreno's running mate, Dr. Willie Ong, share third place, each with 13% or 7.82 million votes.
Sure of victory
Are Bongbong and Sara sure of victory?
Analyst Manhit does not think so. "The development happened in just a month. It (the 47% of Bongbong and the 25% of Sara) is called a soft support," he points out.
In previous presidential elections, tycoon Manny Villar, then Vice President Jejomar Binay, and Senator Grace Poe topped pre-election surveys only to fizzle out near election day.
Marcos vs. Robredo
"It's a battle between Marcos and Robredo, with Mayor Isko as a dark horse," explains Manhit. In Sara's case, she has a formidable rival, Senate President Vicente "Tito" Sotto III, who has no political baggage as a burden.
Robredo has to reach out to majority of voters, especially what Mahit calls the D class—"poor people who have income but not enough".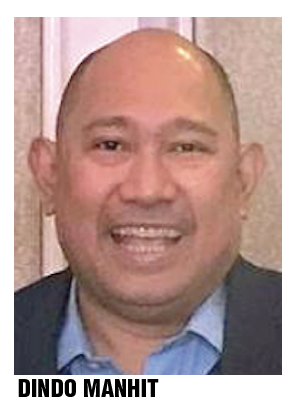 Robredo has gained 10 percentage points to reach 18% and second place. "We need to find out if that is a trend or if that is the best she can do," cautions Manhit.
After 35 years since People Power, Filipinos have discounted the Marcos legacy of alleged plunder, human rights violations, and abuses of a dictatorship in a 20-year reign. "People have had a catharsis," says one analyst, "what remains are pure emotion and sentimentality: Most Filipinos like Marcos."
Plus, there is a strong history of Ilocano presidential candidates being elected into office.
6 of 16 presidents were Ilocanos
Since 1898, the Philippines has had 16 presidents.
Six of them were Ilocanos, Ilocano-speaking or had Ilocano roots. They are: Elpidio Quirino of Ilocos Sur, Ramon Magsaysay of Zambales, Carlos P. Garcia of Bohol (both his parents were from Abra), Ferdinand Marcos of Ilocos Norte, Fidel V. Ramos of Pangasinan, and Gloria Macapagal Arroyo of Pangasinan and Pampanga.
Ilocandia, what is often referred to as the Solid North includes Region I (Ilocos Region), Region II (Cagayan Valley), the Cordillera Administrative Region or CAR, and parts of Region III (Central Luzon), particularly the northern Luzon Zambales and Tarlac provinces. After Tagalog, Ilocano has the most number of speakers. About 27% of Filipinos speak Ilocano. That means 27% of voters speak Ilocano.
4 presidents were Tagalog
Four presidents came from the Tagalog regions: Emilio Aguinaldo of Cavite, Manuel L. Quezon of Aurora, Jose P. Laurel of Batangas, and Joseph Estrada of San Juan, Metro Manila. About 40% of Filipinos speak Tagalog but they do not have the intense ethnicity of the Ilocanos.
Four presidents came from the Pampango-speaking Pampanga and Tarlac (which is half Ilocano): Diosdado Macapagal (Pampanga), Corazon Cojuangco Aquino (Tarlac), Gloria Arroyo (Pampanga and Pangasinan), and Benigno S. Aquino III (Tarlac).
President Arroyo is the first multi-lingual Filipino president. She speaks five languages—Tagalog, Ilocano, Pangasinense, Pampango, and Cebuano, in addition to fluency in English and Spanish.
Only two Cebuano presidents
There have been only two presidents from Cebuano-speaking regions: Sergio Osmeña of Cebu, and Rodrigo Roa Duterte of Davao. Manuel Roxas was from Capiz where the language is Capiznon which is spoken by less than a million Filipinos, compared with Cebuano which is spoken by 27.5 million.
READ FULL ARTICLE HERE: