By ANTONIO S. LOPEZ
(Excerpts during the 21st Anniversary of BizNewsAsia, New World Hotel,  Nov. 25, 2022)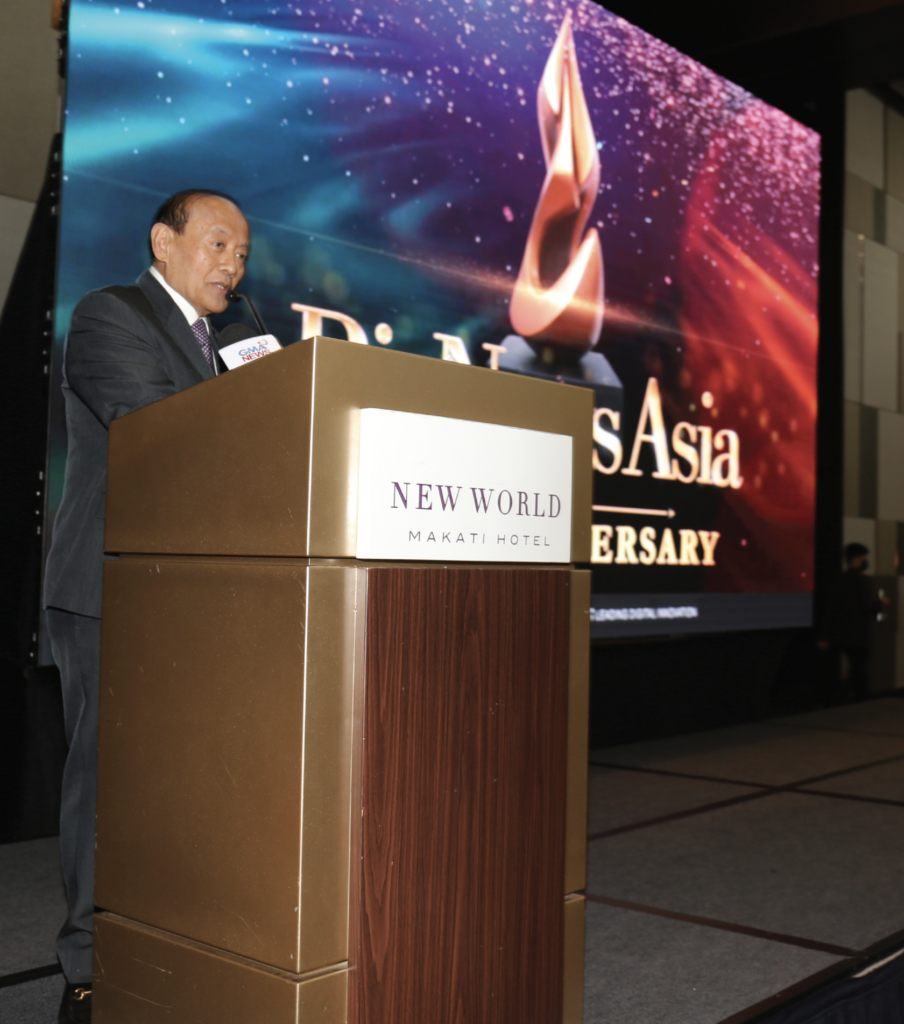 .
Senate President Juan Miguel "Migz" Zubiri, House Speaker Ferdinand Martin Romualdez (did you know that his initials, FM, were those of a famous person?); 
Members of the cabinet, frontlined by President Marcos Jr's powerful economic team—Finance Secretary Benjamin Diokno, Trade and Industry Secretary Fred Pascual, Economic Planning Secretary Arsi Balisacan, Labor Secretary Benny Laguesma, DICT Secretary Ivan Uy,
Justice Secretay Jesus Crispin Remulla, OIC Press Secretary Cheloy Garafil.
Senators Grace Poe, Loren Legarda, Mark Villar, Congressman Joey Salceda,
Members of the diplomatic corps, led by our very own Philippine Ambassador to the United States, Babe Romualdez; US Ambassador MaryKay Carlson and her husband, Aubrey; US Department of State Economic Affairs Consellor Lorenzo New,
US Embassy Press Attache Kanishka Gangopadhyay; French Ambassador Michele Boccoz (this year is the 75th year of Philippine-France relations), Finland Ambassador Juha Pyykko and his wife, Rita; Singapore Ambassador Gerard Ho, Ms. Estel Estropia of UK Embassy's Public Diplomacy.
My honorees, for the BizNewsAsia Management Excellence Awards.
My partners, colleagues, friends in the business community and in the journalism profession.
Good evening.
Welcome to the 21st anniversary celebration of BizNewsAsia, as we mark a publishing milestone, unprecedented in the history of local newspapering.
It is the worst of times. It is the age of foolishness. Look at Ukraine and Russia. Or even China.
It is a season of darkness.  We have a severe energy shortage, and I am not referring just to the Philippines.  It is the winter of despair. We don't know if there will be a nuclear war.  Whether China would invade and seize Taiwan.
To paraphrase Charles Dickens, however, it is the best of times, the age of wisdom, the season of light, the spring of hope.
For BizNewAsia. And for many of you in the audience, I believe.
The year 2022 has been the best for BizNewsAsia, in revenues, market reach, influence. We have gone from strength to strength—at a time of the greatest peril to mankind, and the greatest peril to the publishing profession.
BizNewsAsia survived the worst pandemic in a century, and the worst economic slump in 100 years. And the worst times for newspapers and magazines throughout the world.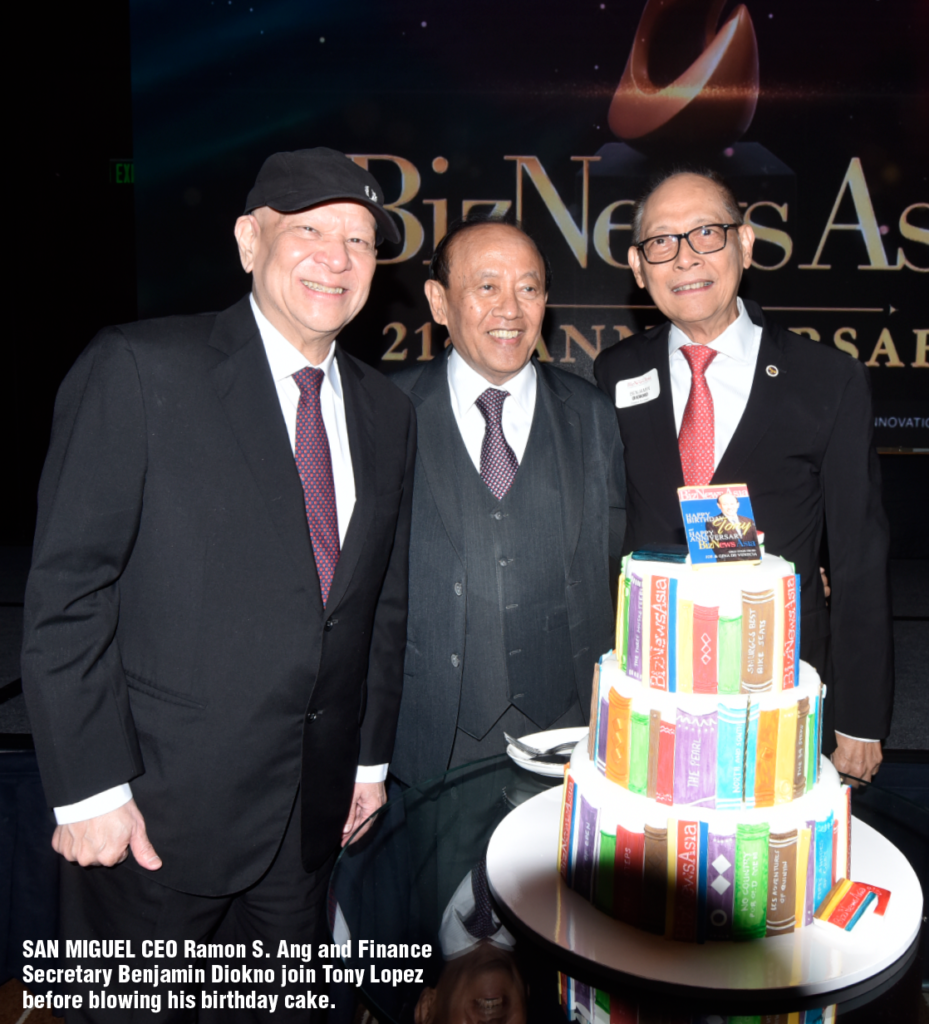 About a quarter of America's 10,000 newspapers and magazines have died. Of the remaining, an additional one-third will cease operations by 2025. The pandemic eviscerated millions of newspaper readers. High costs have depleted the ranks of media outlets which survived the pandemic.
Survived the biggest challenges
I don't know if it is the quality of the magazine, tor the loyalty of our readers, or the support of out advertisers, which are among the biggest, if not the biggest in their respective markets, or because of plain luck, BizNewsAsia has not only survived the greatest challenges to newspapering.  It has thrived.  And it will do so in the next 21 years of the 21st century.
We start Year 22 of BizNewsAsia in the waning months of Year 2022. We have never felt greater, nor more confident, in publishing's future, in the future of business and industry, in the future of the economy, indeed in the future of the country.
BizNewsAsia's growth is happening in a country where literacy is declining precipitously, and the challenges to journalists, here and abroad, remain daunting. The Philippines is often considered, depending on who is doing the survey, the second to fifth most dangerous country in the world, for journalists.
Since 1986, 197 Filipino journalists have been murdered. In 80% of the cases, no one was held accountable.
In the latest murder of a journalist, the suspected culprit could go scot-free. Why? Because he has a perfect alibi. At the time of the murder, he could claim he was working, looking for the treasure of Yamashita. He could also claim that he was about to find the fabled fortune, when he was summoned by the justice secretary.
So now, it is a double loss.  The journalism profession lost of one of its most vociferous practitioners.  And the National Treasury, which owes P13 trillion, and counting, is poorer for having missed the Yamashita hoard. 
At the time of the diggings at the National Penitentiary, Congress had not yet approved the administration's vast intelligence fund. As you know, even our secretary of Education has an intelligence fund, an awesome P650 million. She needs the money like a hole in the head.
Our ten-year-olds, per global tests, rank last, or second to the last in reading, math and science. Our young cannot read nor write; even if they can read, they cannot understand what they read. They cannot count beyond 100. They don't know much of science except perhaps, AVATAR and tug-of-war.
We have serious problems about education. And you need intelligence, and of course, funds, to approach it.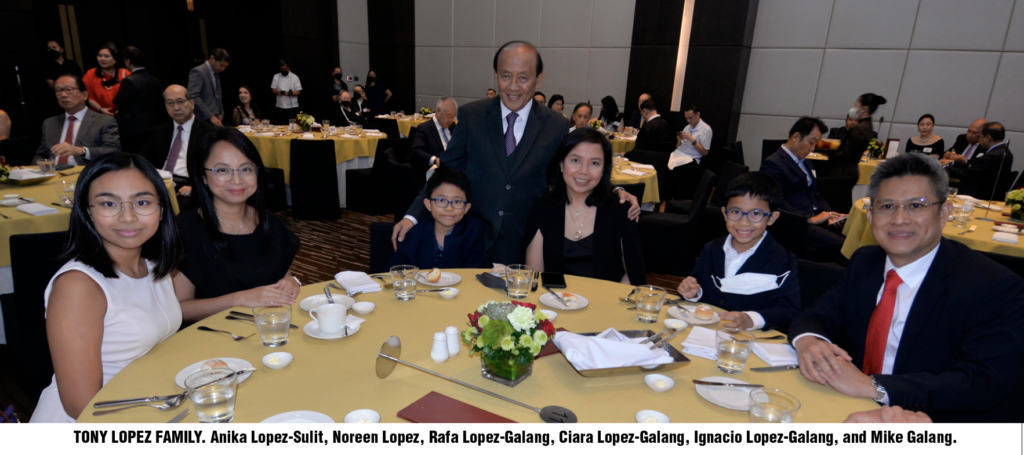 .
BizNewsAsia has no rival
Kidding aside, BizNewsAsia has no rival in the market. That makes it a monopoly. Despite being monopoly, the cover price has remained reasonable. At P250 per copy. P300 starting tonight. 300 is still 30 to 50% cheaper than competing foreign weekly magazines.
BizNewsAsia has been a publishing sensation. It has become the Philippines' largest and most influential weekly news and business magazine.
We claim a pass-on circulation of 350,000 readers. That is because our best-selling issue ever, the Power 100, has sold 35,000 copies. And each copy is read by ten readers.
Tonight is also my 74th birthday.  Thank you for helping me live a longer life than the average Filipino whose lifespan is an exciting 70 years—before the peso devaluation.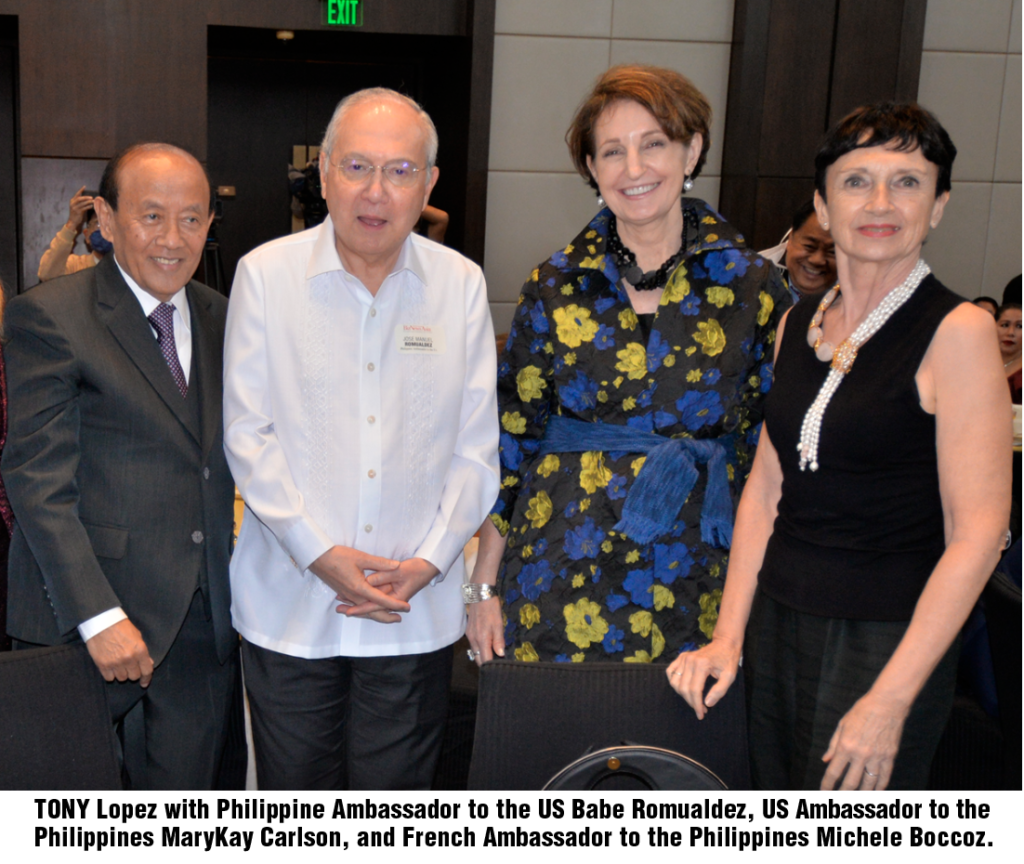 Thank you friends and supporters of BizNewsAsia for making the BizNewsAsia anniversary such an elegant and power night.
There is so much conflict and division in this country and the world today. Amid riches and plenty, there stalks in the land remarkable poverty and misery.
Our magazine, BizNewsAsia, stands for hope and optimism, for celebration of good deeds and achievements, for focus on the right things – the economy, country, and people.
No publication, big or small, does this today, in the Philippines.
And it may explain, partly, our success,
The CEOs and top honchos of the Philippines' largest companies are here with us tonight. By largest, I mean, largest in revenues, largest in market value, and/or largest in wealth or net worth.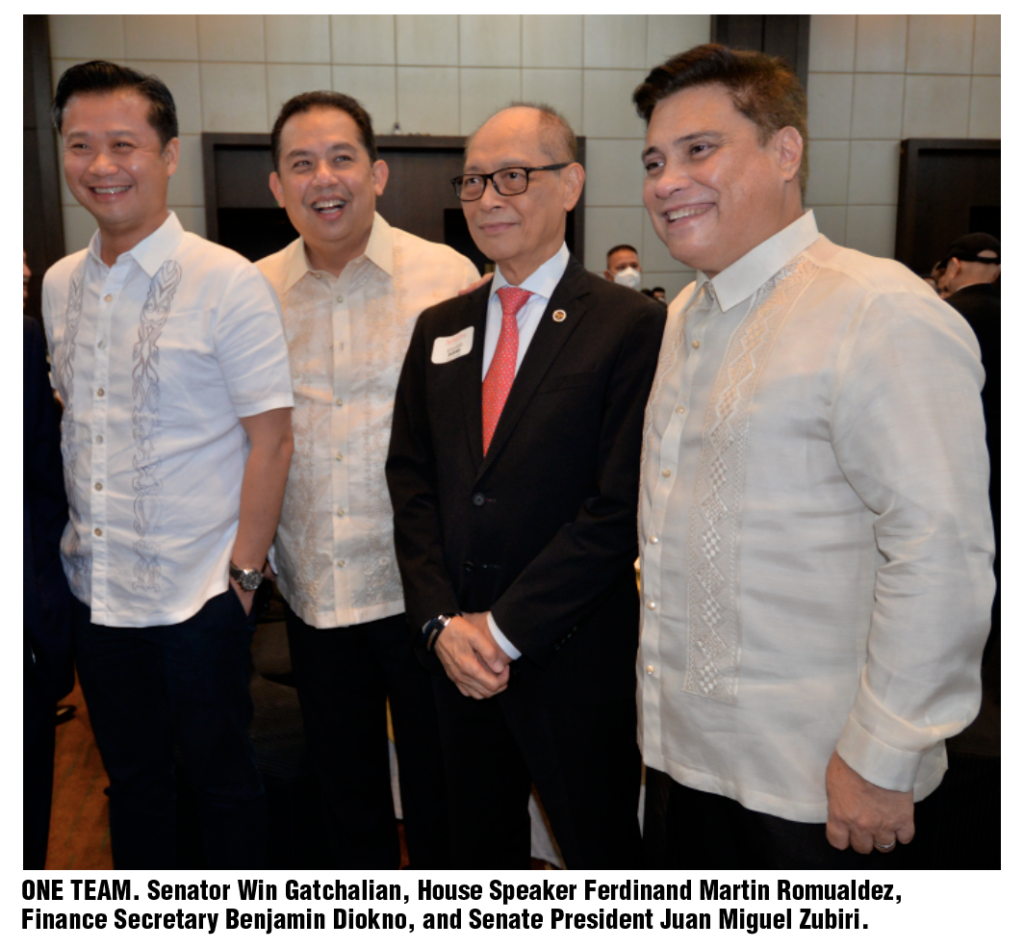 ---
I have been a business writer for 52 years. I have known, befriended, and watched a number of our taipans and tycoons become big. That also includes many of our public servants. I met them literally as kids before they became cabinet, senators or something bigger.
I can write about them with authority. That is why tonight's awards of excellence are still much coveted, despite the recent proliferation of copycat awards. There is authority and credibility behind the awards.  
Before I end, let me introduce to you my family—my only possession that I treasure most.
I had five kids—Myra, Ivy, Ranel, Noreen, and Ciara. Myra died in 2007. The BizNewsAsia journalism scholarship is named in her honor. All my girls studied at Ateneo where clarion call is to serve others.  That being the case, they don't earn an appreciable amount of money. Apparently, serving others rhymes with something not akin to the peso –penury.
Ivy, my eldest, is a lawyer, educated at the best law school here, Ateneo, and studied real estate in the University of Pennsylvania. What you call Wharton.
Her husband, my son-in-law, Benedict Cabaltica, was her classmate at Ateneo Law. Bene graduated with honors and finished his MA in Law at the University of Pennsylvania Law School. He is now a director in one of the Big Four accounting and audit firms.
Bene and Ivy have three kids—, all lovely and intelligent, Enzo, Gio, and Audrey. They live in the United States.
My only son, Ranel, also lives in the US.
My two younger daughters are in Manila. Noreen is a writer. She has one child, Anika, who inherited the Lopez creative genes.
Finally, my youngest child is Ciara. She is also a writer and is my CIO consultant at BizNewsAsia online. She is married to Michael Galang, an insurance entrepreneur. They have two sons—Rafa, 10, and Nacho, 7. They are bubbly, bright, even brilliant.
Mike, my son in law, is senior vice president of Philinsure, one of the country's biggest insurance direct brokers. Philinsure is Philippine partner of Gallagher Insurance, the world's third largest broker, with annual revenues of $7 billion.