---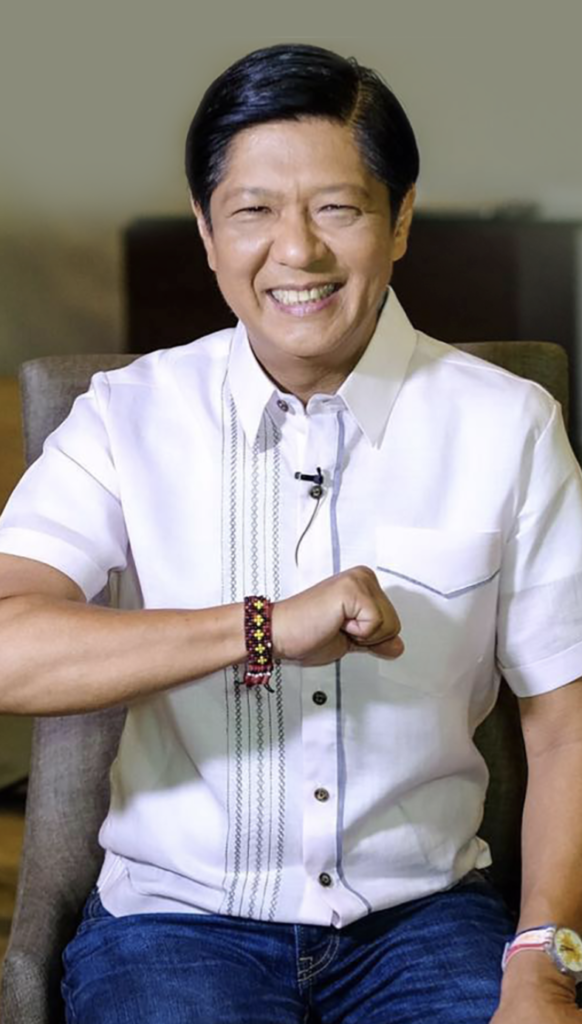 Born : Sept. 13, 1957
Age : 64
Education
• He completed his undergraduate studies at Oxford University and graduated with a Special Diploma in Social Studies.
• He also earned units in Business Administration at the Wharton School of Economics, University of Pennsylvania.
Track record
Bongbong had excellent formal education–graduate coursework in Business Administration at Wharton (1979-1981); Special Diploma in Social Studies at Oxford University, England (1975 -1978); high school at Worth Boarding School, England, 1970-1974; elementary school at La Salle Greenhills; and pre-school at Institucion Teresiana (Poveda). He trained himself to be a mathematician, a banker, and a scientist but his dad forced him to enter politics, "as a matter of duty to the nation".
His stint as governor of Ilocos Norte for 12 years (1983-1986) and (1998-2007) was remarkable: Energy self-sufficiency), rice self-sufficiency, cooperatives (200 of them), and additional income for the people, with tobacco, garlic and other cash crops, and tourism. He made Ilocos Norte a first class province, from third class.
Governors and mayors acquire experience good for the presidency. "You cannot just talk and talk, you cannot just go on making speeches. You have to get things done."
Bongbong started in politics at 23 in 1981, as vice governor of Ilocos Norte, the youngest elected in the land. After one term as vice governor, he won as governor in 1983. In 1992, he won a seat in the Lower House, representing the second district of Ilocos Norte.
In 1998, he came back as governor and completing three terms. He returned to Congress in 2007 and was elected deputy minority leader.
In 2010, Marcos ran for the Senate and won, with over 13 million votes. He became chairman of the committees on Local Government and on Urban Planning, Housing and Resettlements during the 15th Congress.
Bongbong is responsible for the passage of the Philippine Baselines Act. It defines the boundaries of the national territory according to international law but retains the country's claims to lands under dispute with other nations. He also initiated laws for the upgrading of the Filipino overseas workers program, which was begun by his father