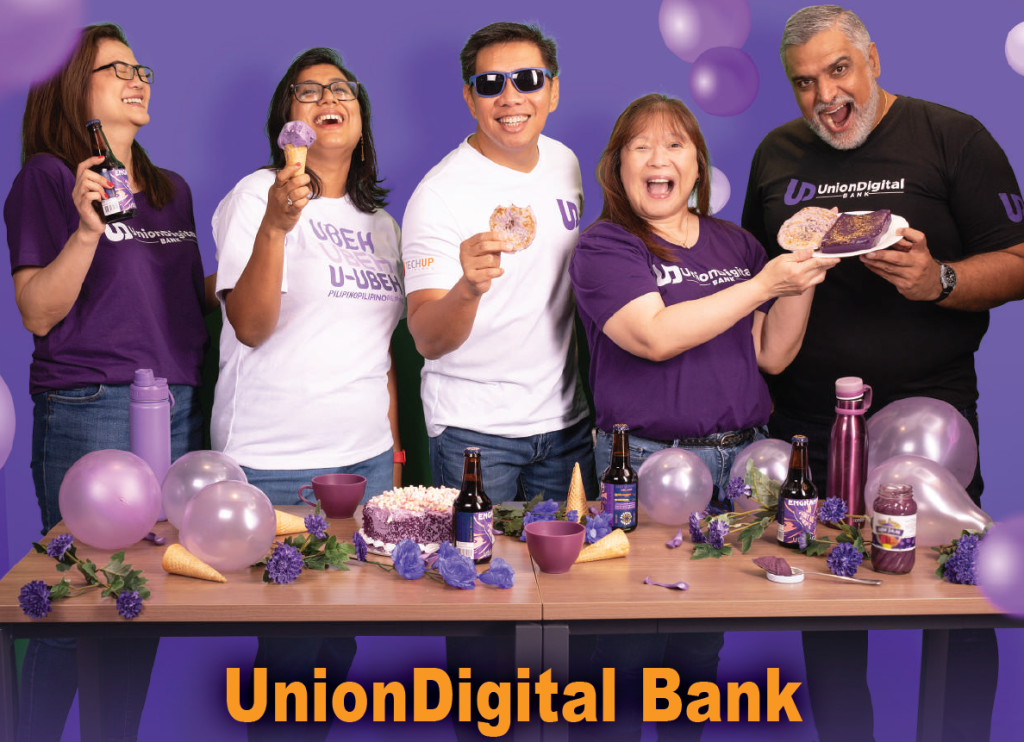 When Edwin R. Bautista became CEO of UnionBank in 2018, he saw the future of the bank.  It had to go digital. UB must not only grow.  It must grow big.  It must not only be big, it must be better.  It must be the first and the best in things digital—for the benefit of the consumer and the people.
Edwin began with UB in 1997 starting as a senior vice president, 1997 to 2001, rising to EVP, in 2001 to 2011, then president and COO from January 2016 to 2017, and since 2018, UB's CEO.
Edwin has uncorked the most aggressive  and innovative technological expansion ever undertaken by any local bank.  UB formed UnionDigital Bank middle of last year to promote financial inclusion.
Aboitiz the owner
UB is controlled by one of the oldest business families in the Philippines, the Aboitizes who came to the islands in the 1800s. Aboitiz is known for pioneering in many businesses –power generation and distribution, financial services, real estate, food manufacturing and industrial production. One quality makes the clan stands out from its rivals—boldness, to explore the roads not taken. In fact, Aboitiz's motto is go into businesses not taken and dominate it.
Edwin shares the same boldness of visioning. The mechanical engineer in him enables him to refine the details of any long-term strategy. His management training at Harvard invests in him a focus on the bottomline, without losing sight of the long-term goals. Often, achieving a business vision is hampered by the need to deliver short-term profits to stockholders.
An independent global management consultant shared Edwin's vision to go digital. "Digitize or perish," insisted the world-class outside expert.
Financial inclusion
At about the same time, the Bangko Sentral ng Pilipinas launched its own financial inclusion program.
BSP defines financial inclusion as "a state in which everyone, especially the vulnerable sectors, has effective access to a wide range of financial services. Effective access means not only the availability of financial products and services, but that these products and services are appropriately designed, of good quality, and responsive to the varied needs of individuals and businesses—whether for saving, payments, financing, investing, or getting insured."
While often equated with having an account, BSP clarifies that "financial inclusion goes beyond account ownership. Being financially included enables one to access and use an appropriate financial product for a particular need, such as for building a buffer for emergencies; sending money to family in the province; starting a business; buying a house; protecting the family's cashflow in times of disaster, health crisis, retirement, and death; or building wealth."
In 2019, a BSP survey found distressing numbers. About 7 in 10 adult Filipinos are financially excluded. This is based on the part of the adult population who own a transaction account that can be used to store, send, and receive funds.
In terms of socioeconomic class and employment status, only 27% of those in the lower class (E) have an account, compared to 72% among the upper class (ABC). Employed individuals are twice as likely (39%) to own an account than those who are unemployed (19%).
The first mover
To be sure, UB has always been among the first to embrace technological innovations to empower its customers. The Bank leverages on technology and its agile culture to meet the customers' changing and diverse needs and continuously enhance customer experience.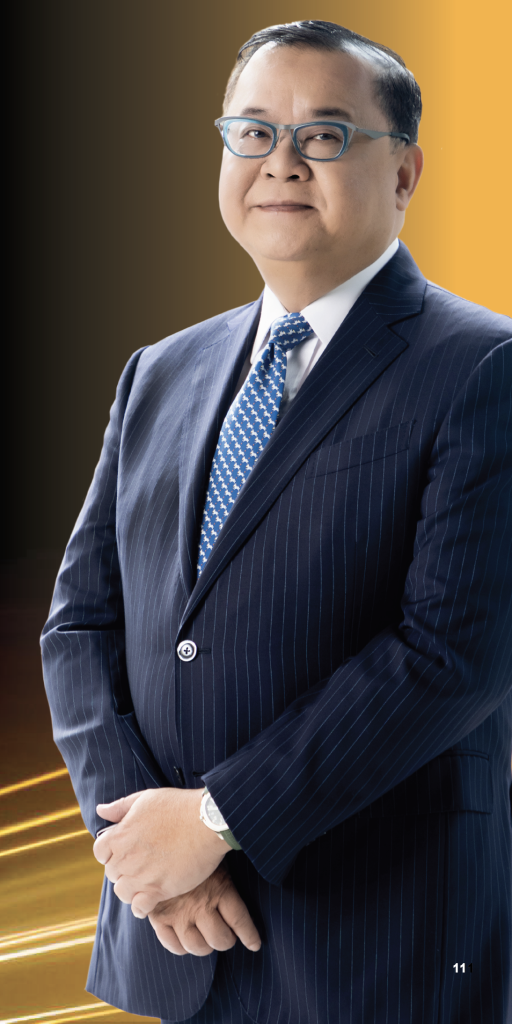 For UB's digital strategy, in 2016, Edwin tapped a tech genius, Henry Rhoel R. Aguda, from Globe Telecom of the Ayalas. UBP's chief technology officer and chief transformation officer, Henry is now the president-CEO of UnionDigital Bank. As its chairman, Henry led UBX to become Southeast Asia's fastest-growing fintech company.
Henry studied mathematics and law at the University of the Philippines.
Competitive advantages
Today, UnionBank says it leverages on its competitive advantages anchored on superior technology, unique sales and service culture, centralized backroom operations, as well as its digital transformation roadmap geared towards strengthening its present business by repositioning itself into a digitally-transformed universal bank that achieves scale in a cost-efficient manner, while preparing for a future when embedded or decentralized banking becomes the dominant business model, all anchored on technology as the enabling factor.
Not surprisingly, UnionBank has been acknowledged as a leader in delivering superior customer experiences through innovation. UnionBank is among the top in the industry in terms of shareholder value, among the industry's lowest cost producers, and one of the most profitable in terms of return on equity, return on assets, and absolute income.
UnionBank acknowledges competition from financial technology firms and non-financial firms. Non-financial firms pose a challenge to Philippine banks by offering digital products such as mobile payments or online services.
Fintech
Financial technology firms utilize software to provide financial services and disrupt existing financial systems and corporations that rely less on software by offering faster, more convenient, and more efficient ways of transacting.
In addition, purely digital financial technology or non-financial firms have no branches and thus have lower costs. UnionBank seeks to gain a competitive advantage by continuing to implement its digital transformation strategies.
As early as 2016, Edwin saw disruption in banking due to digital advances. Recalls he: "We anticipated that customer behavior and needs would drastically change due to the rapid acceptance of mobile digital technology such as smartphones, smartpads, the use of apps and so on."
Accordingly, he uncorked a digital strategy — "a new tech-enabled and agile UnionBank organization aside from building a best-in-class IT infrastructure to support and sustain our operations."
Going digital began with UBX, UB's technology and innovation company, to lay the foundation of digital banking, the bank's future.
UBX is to use "emerging technologies such as distributed ledger technologies or the token economy, engage fintechs to learn more about the financial landscape's future direction, and make technology its core to deliver platforms where financial services can be embedded".
UB must go democratic, be more accessible and attractive to people and businesses who have not been tapped by banking. Even today, more than 300 towns and cities, out of 1,600, do not have a single bank branch. To reach them, UB wants to go wireless or digital.
Edwin vows to make UB the best digital bank with state-of-the-art technology providing unparalleled quality customer services, 24/7.
Digital banking arm
UnionDigital is the bank's new digital banking arm. It aims to provide low-cost digital banking services and make banking accessible to unbanked and underserved Filipinos. Its mobile app serves as a one-stop fully fledged platform offering community-based financial services. UD utilizes data analytics and machine learning to enhance cybersecurity and risk management.
Edwin plans to grow SMEs, the lifeblood of the countryside." he points out. "They grow our crops, they catch our fish and they are the subcontractors for our big manufacturers."
UnionBank's clientele encompasses retail, middle-market, and corporate customers, as well as major government institutions. UnionBank believes that its use of technology, marketing strategies, and operational structure have enabled it to capture and secure a loyal customer base and achieve high levels of efficiency and productivity.
In December 2021, UnionBank bought Citi's consumer banking in the Philippines, credit card, personal loans, wealth management, and retail deposit businesses.
The Citi deal brought in almost one million new customers and P99.4 billion in total assets, P69.4 billion in gross loans and P65.3 billion in deposits.
Edwin sees the Citi acquisition to accelerate UnionBank's objective to be a "Great Retail Bank and the Most Profitable Retail Bank".
"We will be the best mass-market bank by using technology to improve operational efficiencies to capture and better service the unbanked and underbanked segments in the country, in line with the bank's goal of achieving inclusive prosperity," he says.
Boldness indeed.
Under CEO Bautista's leadership, UnionBank garnered multiple international recognition including 6-time Digital Bank of the Year (2018-2023) from The Asset; 4-time Best Retail Bank in the Philippines from The Asian Banker (2020-2023); Best Digital Bank in Southeast Asia 2022 from Capital Finance International (CFI.co); Asia Trailblazer Institution of the Year 2021 from Retail Banker International; Most Recommended Retail Bank in Asia Pacific for 2021 from BankQuality.com; 2021 Best Bank Transformation in South East Asia from Global Banking and Finance Review; 2020 IDC Asia/Pacific Digital Trailblazer;
Bank of the Year 2020 in the Philippines from The Banker; Best Digital Bank Philippines 2022 from Global Banking and Finance; Best Digital Bank from The Digital Banker; 3-time Best Digital Bank from Asiamoney;
Back-to-back SME Bank of the Year – Philippines (2021-2022) from Asian Banking and Finance; Gold – SME Bank of the Year from Efma SME Banking Awards; and back-to-back Best Bank for SMEs (2020-2021) from Asiamoney.
What Bautista is most proud of is UnionBank being ranked the second Most Helpful Bank in Asia Pacific during COVID-19 in 2020, according to BankQuality.com.