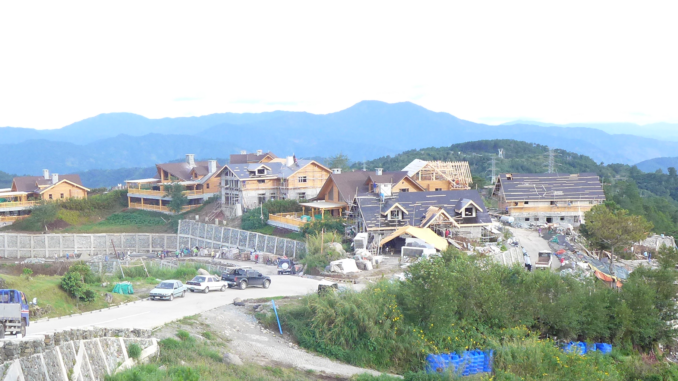 At 6 a.m. on Friday, Dec. 15, 2017, temperature in Baguio fell to 12.5 degrees Celsius.
Earlier, on Tuesday, Dec. 5, my friend Bobby Ongpin wrote Balesin members and related: "I spent last weekend in Baguio with my "right and left hand men," Mike Asperin and Rico Sison. We woke up on Sunday morning to be greeted by a beautiful cloudless day. It was the kind of morning typical of Baguio and its cool and fresh mountain air. I asked Rico to take photographs of his new masterpieces, especially the views from the Clubhouse Inn and some other log homes and I am sending them to you herewith."
"Now that the weather is beautiful in Baguio, we decided to invite our Balesin members who may be interested in seeing the project or who might be spending part of their Christmas holidays in Baguio, to come and visit Alphaland Baguio Mountain Lodges. We will be happy to have you as our guests even for an overnight stay." Despite having only 12 units at the Clubhouse, Bobby offers lodging free first come, first served basis, including food, but not the wine.
Bobby is building what he calls the Forbes Park of the North. It is his biggest project yet, a P7-billion 82-ha upscale vacation homes park, the Alphaland Baguio Mountain Lodges (ABML).
For completion in three years, the high-end property development involves the construction of 300 log cabins or mountain lodges costing from P40 million to P50 million each. The first 21 units due this December 2017 are sold out. Well-heeled local and foreign buyers are trooping to the site, a pine-forested enclave 5,200 feet above level. It is only 9 kms or 20 minutes from Baguio but without the hustle bustle of a busy urban center that the Pines City has become. Construction is 24 hours to meet the deadline for discriminating buyers.
Access to Baguio has been immensely eased by Ramon Ang's Tarlac-Pangasinan-La Union Expressway (TPLex), which extends 88.85-kms from Clark in Tarlac where NLEx ends to Rosario, in La Union. Fully operational by June 2019, TPLEx can now exit at Pozorrubio, in Pangasinan. It cuts travel time from Tarlac to the Baguio City entrance from three hours to just an hour and 15 minutes.
TPLEx is owned by the infra subsidiary of San Miguel Corp., today the country's largest beverage company, largest food company, largest petroleum refining and marketing company, largest power producer, and the largest infra company, with 80% of the toll highways business.
For 2017, SMC is on track to exceed P800 billion in revenues and P54 billion in profits.
In 2018, SMC is estimated to ring up P925 billion in revenues, and P60 billion in profits. The P60 billion net will probably be a new high in nine years after the P60.6 billion profit recorded in 2009. In 2016, SMC made only P52 billion in profits. More on San Miguel later.
Not many know it but Bobby Ongpin started The Highlands lodges in Tagaytay, Cavite.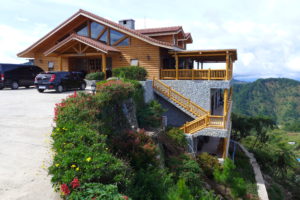 Bobby is using his Highlands experience to replicate a mountain township in Baguio. He flew by private jet to Europe to procure logs for the lodges. Not only are the logs there cheaper, they are also of better quality because of northern Europe's severe winters. Sensing pent-up demand for high-end mountain villas, he has raised potential revenue in three years from P15 billion to P17 billion.
The two-story homes are arranged in clusters of five to six homes, each complete with fireplaces, water cisterns and solar roofs. Each cluster has a genset, according to Alphaland, the developer and Ongpin's company.
At 80, Bobby seems to have recovered from an apparent debacle following tirades by President Duterte who last year mistook him for a gambling lord and a dirty oligarch.
Harvard-educated Ongpin had this listed company PhilWeb which owned an online gambling franchise and a software used by some 286 online gambling outlets.
To protect PhilWeb, Bobby divested from the company, sold it for only P2 billion, a huge loss of P18 billion.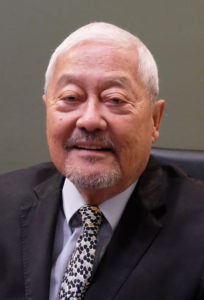 If you think Duterte is against online gambling, think again. Online gambling is the fastest-growing business in Metro Manila today. Last year alone, online gambling operators leased half of all the total leasable area for offices. That's easily 500,000 square meters of prime office space. Demand is still strong. Online gambling is on the lookout for another 400,000 sqm of prime office space this year.
From Entertainment City in Pasay, online gambling is moving to places like Ortigas and Fort Bonifacio, in fact, to any area where there are large chunks of office space.
Ongpin or RVO does not seem to show the wounds of his apparent financial setbacks in 2016.
His holding company, Alphaland Corp. is on a roll. It is undertaking even larger and more ambitious projects with Ongpin providing the vision and management execution.
In February 2017, Alphaland secured a P5.5-billion loan from BDO Unibank. "This is the most significant development for Alphaland," gushed Ongpin. "Aside from the obvious improvement in the financial position of Alphaland, this is a significant vote of confidence from the country's largest bank. It tells an important story."
— Tony Lopez