8. Joey Sarte Salceda
Representative, Albay 2nd District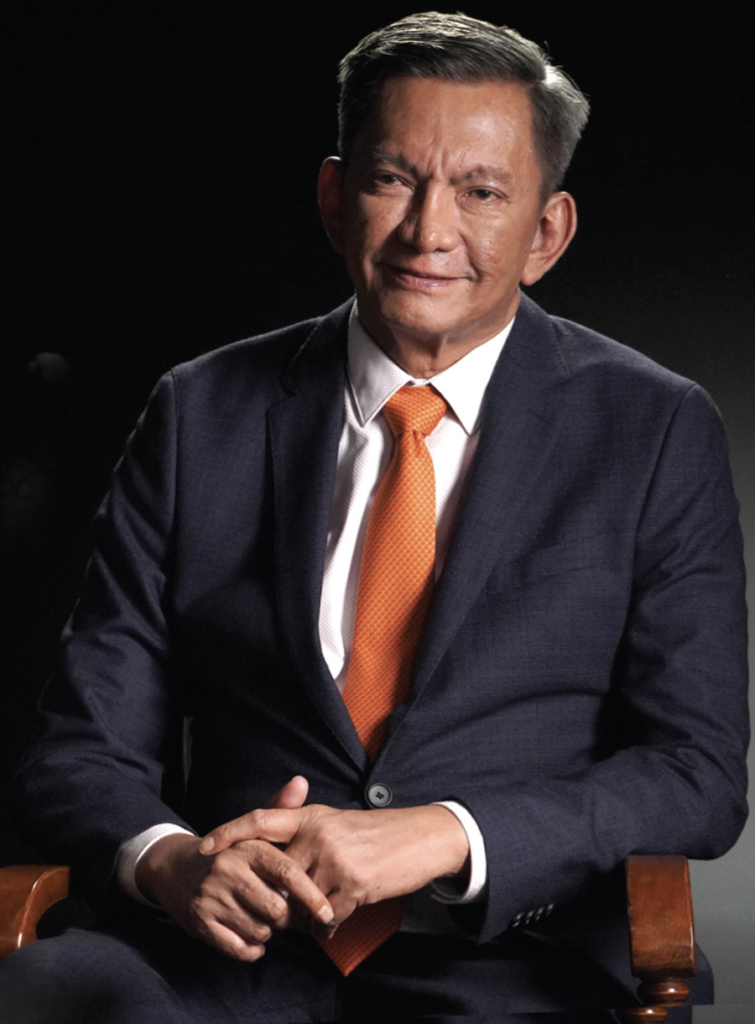 If life seems better for millions of Filipinos and most corporations have an easier and faster pace doing business, have more cash in their coffers, and their outlook certainly more robust, credit Joey Sarte Salceda.
He is the long-time congressman of Albay's second district and the province's best governor ever.
Joey is behind many of the socio-economic reforms of the last quarter century. The measures have had sweeping, far-ranging, enormously inclusive impact.
Infra buildup, investment in education, effective and whole-of-nation pandemic response, deregulation, privatization, liberalization, and lower taxes for individuals and corporations to create capital, stimulate demand and employ people—these are hallmarks of Joey's work.
Joey graduated cum laude with a Bachelor of Science in Management Engineering from the Ateneo de Manila University in 1982. He has master's degree in Business Management at the Asian Institute of Management.
Salceda brought to Congress a wealth of experience from the financial markets and the field of economics.
He was the principal sponsor and co-author, respectively, of Republic Act No. 8751 or the Countervailing Duty Act, Republic Act No. 8752 or the Anti-Dumping Duty Act, and Republic Act No. 8800 or the Safeguard Measures Act. These measures were critical in allowing the country realize the full benefits of its membership in the World Trade Organization (WTO) and at the same time protect domestic farmers.
Other laws that have Salceda's imprint: CREATE, TRAIN, and the Free College Tuition Law which seeks to create a college graduate in every household, the ultimate inclusion.
Salceda was also fondly regarded as the "Founding Father of Ligao City" after his successful sponsorship of the measure converting the municipality of Ligao into a component city under Republic Act No. 9008.
Salceda is one of the best minds of his generation of political leaders and economic thinkers
He is one reason why Filipinos despite current challenges, many of which are unprecedented, should be optimistic that life will be good, if not, better during the balance of the 21st century.
Three things to remember about Joey:
1. Visioning. He has contributed immensely to improving the substance and inclusion in strategic visioning and planning, reshaping the financial structure of government (with his TRAIN Law), beefing up the capital of businesses and households (with his CREATE), in improving the country's human capital (thru his free college or Universal Access to Quality Tertiary Education Act), and in modernizing the economy (thru progressive tax measures, the Philippine Space Agency Law, the Balik Scientist Law, and reforms like the National Broadband, condonation of P58 in agrarian loans to benefit a million farmers, a Virology Institute, a Center for Disease Control, Department of Water Resources, Rightsizing Law, Package 3 and 4 of Tax Reform).
With his visioning and strategic prowess and knowledge of the inner workings of Congress, and the give-and-take of politics, Salceda can always be counted upon by presidents to marshal and refine urgent and necessary legislation on the budget, taxation, education, inclusion, and social restructuring. A powerful and creative House Committee on Ways and Means is an instrument of reform and inclusion.
2. Infra. His TRAIN Law and similar measures seek to improve both the quality and volume of infrastructure – both the physical and human capital and the business climate.
3. He modernized Albay's —and Bicol's – infrastructure. He built Albay's P4.7-billion airport, making Albay polio-free and resilient to climate change.