As mankind winds down the first quarter of the 21st century, the world is suddenly in the grip of two large regional wars –Ukraine-Russia and Israel-Hamas.  Both have the unpredictable potential of flaring into larger wars, including the possibility of a limited nuclear war, if there is such a thing.
Will the Philippines be affected?  Well, not as hard or as deep as our neighbors in ASEAN are.
Singapore exports are 184% of its GDP or the value of its annual economic production; its imports are 184% of GDP.  Vietnam exports are 93.18% of its GDP, down from 105.8% in 2021; while imports are 93%. Malaysia exports are 73.84% of GDP and imports 61.73%.  Thailand exports are 58% of its GDP and imports, 58.6%.
Indonesia's exports are only 21.41% of its GDP while its imports just 18.79%.
Not dependent on trade
Philippine exports are 27.6% of its GDP while imports are 39.7%. The economy is not as heavily dependent on foreign trade as our ASEAN neighbors are.
Outside of humans, our OFWs or expats, our biggest exports, we don't really sell anything much to the world.  Yes, over a third of our economy is dependent on the world for importations.  But many of those importations are sourced nearby (like China, Japan and our ASEAN neighbors) or we can produce ourself.  Like food.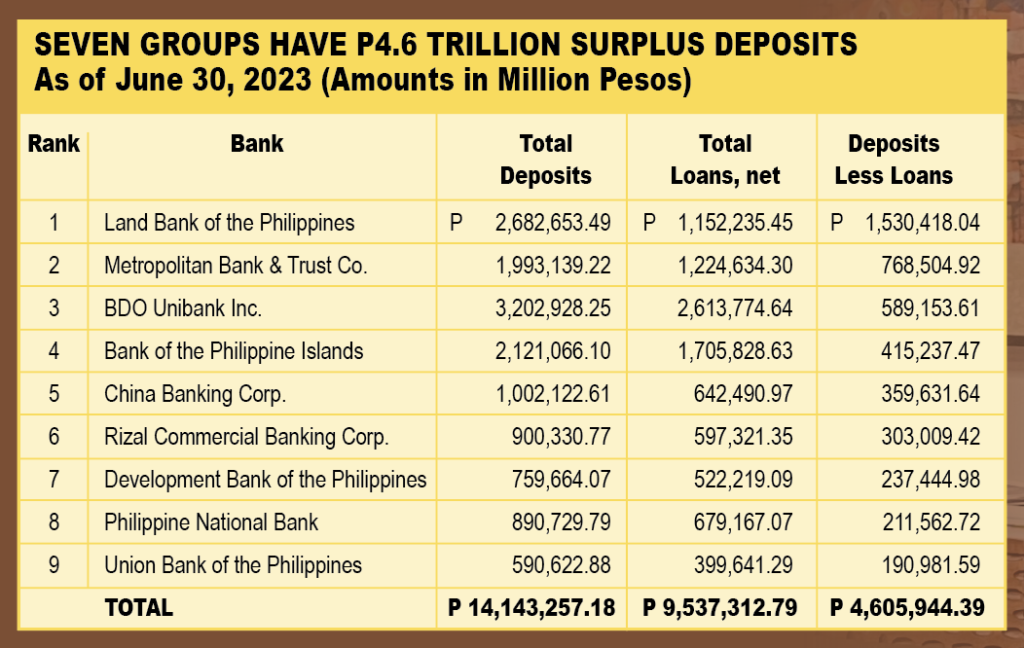 At the same time, in terms of consumption, households account for 72% of economic production (GDP) by expenditure.  Government expenditures are 15.4%, for a total of 87.4%.  For every P100 of economic production, P87.40 is domestic consumption.  Our economy is run by domestic spending.  
Also, Philippine income from abroad is only 9% of GDP.  
So the world might be in turmoil yet Filipinos can still say bravely, it's more fun in the Philippines.  
Two things to do
To better enjoy the fun, one thing should be done, however: Boost our small and medium enterprises (SMEs).  There are one million of them, 99% of all corporations.  Two things: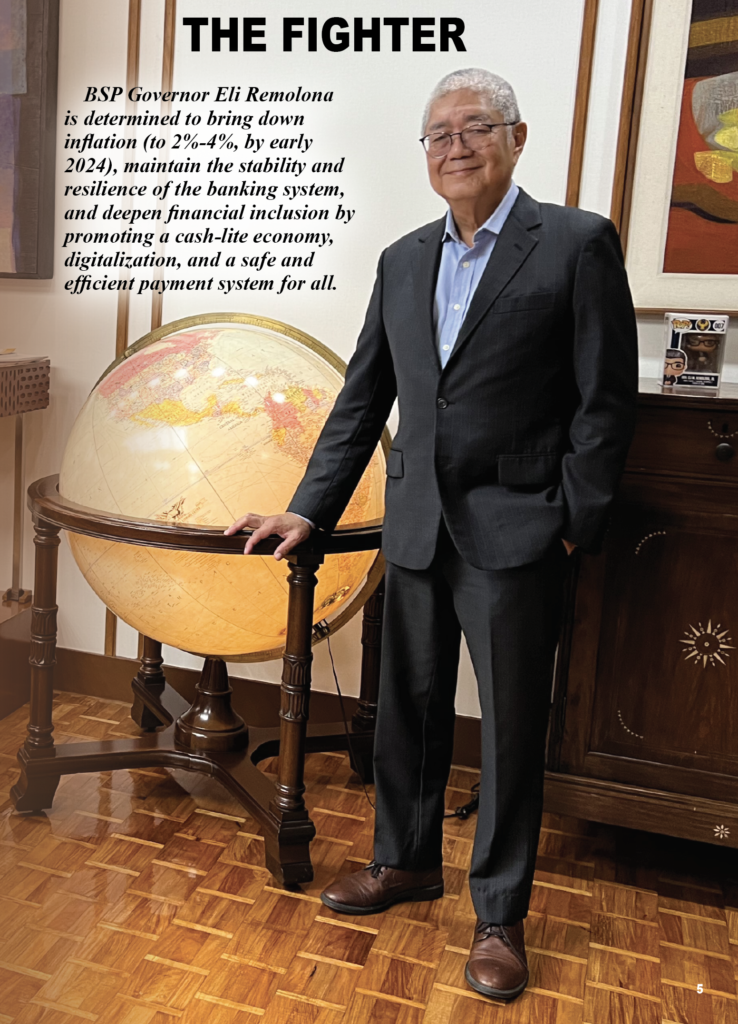 One, the Department of Interior and Local Government (DILG) should order the more than 1,500 LGUs (local government units, the towns, cities, and provinces) to approve business permits in ten minutes.
Two, the Bangko Sentral ng Pilipinas (BSP) should order the commercial banking system to release to these one million SMEs P5.3 trillion of their idle deposits as loans.  
These two measures—less regulation and massive loan infusion—will unleash tremendous entrepreneurial energy that could boost employment and food production.  
The million SMEs are intimidated by the red tape and corruption at city halls nationwide. The cost of starting a business and doing business in the Philippines is one of the most expensive in the world.
The labyrinth of permits businessmen must secure is often impossible to navigate.  To get a business permit, you need 17 sub-permits; to get an electrical connection, you need 17 sub-permits.  The permits take time to secure, if at all possible.  Since the permits are designed to be difficult hurdles, an applicant must pay a fortune to beat the system.
Banking loans  
Meanwhile, P75 of every P100 loans peddled by the banking system have been gobbled up by large corporations, leaving crumbs to SMEs which must hurdle a mountain of requirements and paper work to qualify for the smallest of loans.  
The result is that our banks are awash with cash (or liquidity).  They don't know where to park their excess deposits.  
The P5.3 trillion is the difference between the total deposits (P16.686 trillion) of the 38 operating commercial banks less their total loans (P11.368 trillion).
The bulk of the idle deposits are — in government banks.  Land Bank, the biggest state bank, has P1.53 trillion of excess deposits, or the difference between its deposits (P2.685 trillion) less loans (P1.152 trillion).   The 7th largest domestic bank, state-owned Development Bank of the Philippines has P759.66 billion of deposits and P522 billion of loans, leaving P287.44 billion of un-lent deposits.   
Surplus deposits in private hands are: Metrobank (Ty family), P768.5 billion; BDO Unibank (Sy family) P589 billion; BPI (Zobel-Ayala family) P415 billion; China Bank (Sy family) P315.6 billion; RCBC (Yuchengco family) P303 billion; PNB (Lucio Tan family) P211.56 billion; and Union Bank (Aboitiz) P190 billion.  
The way to food surplus, massive job creation, improved education, and economic dynamism lies in the hands of just what, seven groups or families – the government, and the Ty, Sy, Ayala, Yuchengco, Tan  and Aboitiz families.  
It takes only P200,000 to build a classroom to improve the quality of education our kids get (our 15 year-olds are considered the most stupid on earth, in reading, math, and science).   It also takes just P200,000 to irrigate a hectare of palay farm.  With P2 million, one can create a job.  The P1.8 trillion excess government deposits can generate 900,000 jobs.  
What P5.3T can do  
The P5.3 trillion combined idle deposits of the 38 commercial banks can finance 26.5 million new classrooms, irrigate 26.5 million additional hectares of rice lands, and create 2.65 million jobs. We have the wherewithal to solve three major urgent problems – the food shortage, poor quality of education, and unemployment.
In Land Bank and DBP alone, their P1.8 trillion idle deposits can help our one million SMEs and three million farmers–to produce food like rice, corn, vegetables and sugar and to process food into canned goods. Half of the 6.6% inflation rate came from higher food prices. The P1.8 trillion can also build 900,000 classrooms. Or irrigate 9 million hectares of barren farms.
The government and the six rich families have the money to produce enough food, improve the education of our kids, create massive employment. That money, P4.6 trillion, does not belong to them. It is ours.
— Tony Lopez