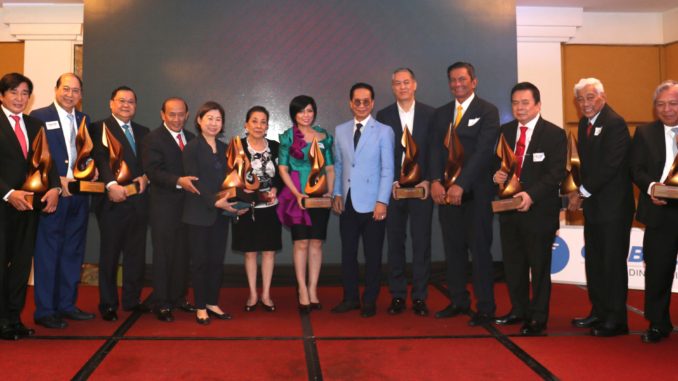 Benjamin Diokno: Budgeting for Build, Build, Build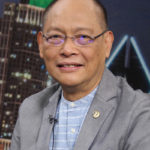 Benjamin Diokno's job is to ensure that the Duterte administration has enough money to fund its ambitious projects and programs.
It is not an easy task.President Duterte wants to make promises without reckoning whether he has money to do it. Like free college education for all. It costs P60 billion a year. Orthe immediate reconstruction of war-ravaged Marawi, which costs at least P50billion.
This is actually Diokno's second time as budget secretary. His first stint was in 1998 to 2001, under President Joseph Estrada, also a free spender president.
Returning to the Department of Budget and Management (DBM), Diokno may find the job bigger and more difficult.
The 2019 budget is a record high P3.73 trillion—21.6% of the projected gross domestic product (GDP).
Diokno, 70, finished his bachelor's degree in Public Administration from the University of the Philippines (1968). He earned his master's degree in Public Administration(1970) and Economics (1974) also from UP. He also holds a Master of Arts in Political Economy (1976) from the Johns Hopkins University in Baltimore, Maryland, USA and a Ph.D. in Economics(1981) from the Maxwell School of Citizenship and Public Affairs, Syracuse University in Syracuse, New York, USA. He is a professor emeritus of the University of the Philippines-Diliman.
Diokno promises a different Duterte administration. "By the time we step down in 2022, we would have ushered in the Golden Age of Infrastructure in the Philippines, an era that Filipinos will look back with affection as one that laid the necessary foundations for robust and equitable growth in the long-term," he projects.
The Philippines remains to be one of the fastest growing economies in the fastest growing region in the world.
Because of its sound macroeconomic fundamentals and because it has adopted key structural reforms in the past, the Philippines is one of the least vulnerable countries as a result of such headwinds. And this is according to the World Bank.
Its upward trajectory is crystal clear. From a slow-growing economy in the 80's and90's, it has now shown its capacity to grow at an average rate of 6.3% from2010-2016. In 2017, it grew by 6.7%, making it one of the best performing economies among emerging markets.
The economy grew 6.2% during the first nine months of 2018, marking 21 consecutive years of positive economic growth.
The fiscal indicators of the Philippines are also improving significantly. The revenue effort, defined as revenue collection as share of Gross Domestic Product (GDP), has been steadily increasing form 13.4% in 2010 to 15.7% in2017. With tax reform and improved tax administration, revenue effort is projected to hit 17.5% by 2022.
Similarly,with a more efficient bureaucracy and a better budgeting system, government spending has quickened. Government spending as share of GDP has increased from16.4% in 2010 to 17.9% in 2017. This is projected to hit 20.5% by 2022.
All of these have happened while keeping the deficit in check and with interest payment declining as share of total spending. In his first tour of duty under President Corazon Aquino, interest payments took up one-third of our budget leaving little room for productive spending.
Under recently, like in 2004 to 2006, that was still the case. Not anymore. Interest payments account for only about 10% of spending these days.
The credit profile of the Philippines has turned rosy. Its debt-to-GDP ratio is low and declining.
The sound fiscal management and credit profile of the Philippines has garnered the attention of credit-rating agencies giving he Philippines investment-grade status. Just recently, Moody's had affirmed its "Baa2" rating of the Philippines—that is one notch above the minimum investment grade rating.Meanwhile, Standard and Poor's and Fitch Ratings both rate of the Philippines at "BBB". [Triple B]
Inflation has been a concern in the past few months. The Philippines has experienced far worse inflation in previous years.
Ding Wenceslao: Reclamation King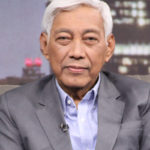 Delfin "Ding" Wenceslao Jr. has made the company founded by his father 50 years ago, an integrated property developer with an established track record and market-leading capabilities inland reclamation, construction and real estate development. DM Wenceslao currently is No. 1 in land reclamation with its track record and leading edge technology.
Ding Wenceslao is chairman. His son is CEO and president, Delfin Angelo C. Wenceslao who has more than 17 years of experience in property development,property management, financial analysis and leasing and brokerage
DM Wenceslao has 571,863.8 sqm of landholdings, mostly in Aseana City. They are valued at P132.8 billion and good for least ten years of development.
Aseana City is part of the larger 2,040,000.0 sq.m. CBP-BC project, which were claimed.
Aseana City is positioned to become the next major mixed-use or "Next Generation" CBD in Metro Manila, anchored by tourism, recreational developments and retail malls. These sectors have and continue to attract large investments into the Philippines. Aseana will be complete with recreational and entertainment outlets, commercial and retail developments, prime office space and residential condominiums
DM Wenceslao's master plan for Aseana City is designed to create a self-contained community and to specifically attract the middle-class working families and middle-income executives who work in these sectors.
Aseana sits cheek-by-jowl to Entertainment City and the Mall of Asia complex in the Manila Bay area.
Aseana has cashed in on the boom in gaming or casinos, online gaming, business processing outsourcing, and tourism in general.
Aseana City is well- connected with key transport linkages such as the NAIA Expressway and the Southwest Integrated Bus Terminal Exchange ("SWITex") station.
The LRT 1 extension under construction will improve urban connectivity and access to Aseana City from major transport hubs and rapidly growing population centers outside of Metro Manila, which will facilitate the development of Aseana City.
As one of the country's foremost experts on land reclamation, we assisted the Government to reclaim the land underlying Aseana City. Pursuant to the Reclamation Agreement with the PRA, we and our majority shareholder, WHI, obtained title to a portion of the total reclaimed lands of
During 1993 to 2008, DM Wenceslaore claimed for the government 2,040,000.0 sq.m.. Of that, DM Wenceslao a share of 1,074,714.0sqm., including our existing land holdings in Aseana City of 569,121.2 sq.m.
Prices have skyrocketed in Aseana giving DM Wenceslao windfall profits.

As of end-2017, DM Wenceslao had completed more than 100 construction and infrastructure projects throughout the country,including ports, bridges and expressways.
The company offers a full range of construction-related services,including survey and planning, condition works, engineering, architectural and project management services.
The land reclamation and construction businesses create significant synergies with our real estate development business, enabling us to optimize our execution efficiency while maintaining effective cost control over the entire real estate development process.
As of Dec. 31, 2017, DM Wenceslao had seven investment properties, six of which are located in Aseana City, namely Aseana One, Aseana Two, Aseana Power station Building, Aseana Town Center, Aseana Square and S&R, with a total land area of 42,464.6 sq.m. and total leasable floor area of approximately 59,000.1 sq.m.
In the pipeline are nine real estate projects, all completed within five years.
The include three residential developments and six commercial developments, which represent a total gross saleable floor area of approximately 88,315.6 sq.m. and a total gross leasable floor area of approximately 264,574.6 sq.m., respectively.
The first residential development,Pixel Residences, which is expected to be completed in October 2019, was 100% pre-sold as of June 2017.
Felipe "Henry" Gozon: Asia's best broadcast CEO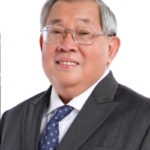 Henry is today the best and most accomplished broadcast CEO in Asia. He parlayed a money-losing (for 12straight years) second-rate ramshackle television station in Manila, RBS 7, into the biggest (in audience share and ratings), most credible, most respected,most influential, and yes, most profitable, broadcast network in the Philippines.
In 17 years of savvy management and visioning,the man with cherubic looks delivered P27.95 billion in cumulative profits on revenues of P167.33 billion. Thrilling, considering that the now renamed GMA Network, Inc. started, in the years before that, with zero profits and scarce resources in equipment, manpower, and influence.
Nine months into 2018, GMA Network and Subsidiaries continued to display resilience amid the industry-wide contraction in advertising spending. Consolidated revenues hit P11,142 million, down 6%. Net income was down 15% to P1.977billion.
Rival ABS-CBN revenues were down 0.1% to P29.5 billion. Profits fell 35% to P1.48billion.
Despite having a third of ABS-CBN's revenues, GMA Network is hugely more profitable.
Since his election as president, Rodrigo Duterte has repeatedly voiced hostility towards ABS CBN. He accuses Channel 2 of receiving his P2 million for a TV ad campaign, but without airing his commercial before the May 9, 2016polls. Duterte vows to block ABS-CBN's franchise due for renewal in 2020.
GMA had a banner year in 2016 with a P1.5 billion windfall of nearly P1.5-billion from the last national elections. In 2017 GMA Network managed to exceed 2016'srecurring revenues. For 2017, the company had revenues at P15,345 million, up P159million from 2016.
In 2017,ABS-CBN had revenues of P40.69 billion, down 2.25%. Profits were P3.1 billion,down 11.44%.
FVR: Soldier, diplomat, author, peace advocate and statesman
Fidel Valdez Ramos, the12th President of the Philippines, is best remembered for his ability to lead and his willingness to be led—not by astute advisors and political strategists,but by the people whom he served, and served well.
Ramos is a soldier,diplomat, author, peace advocate and statesman. His public service spanned a total period of 51 years.
Steadfastly and faithfully, Ramos promoted the principles of people empowerment and a culture of excellence that both led to global competitiveness during his term as President from June 30, 1992 to June 30, 1998.
History appreciates him for three things – 1) for saving Corazon Cojuangco Aquino from no less than seven coup attempts during her presidency, from February 1986 to June 30, 1992;2) for quickly restoring power to a nation besieged by 12 to 18-hour blackouts at the peak of the power crisis during his predecessor's time; and 3) for trying to unify the country by reaching out to all kinds of rebels –the military coup plotters led by army Col. Gregorio Honasan, the Muslim rebels led by Nur Misuari, and the guerillas of the New People's Army of the Communist Party of the Philippines.
Davao Mayor Rodrigo Duterte credits Ramos for his decision to run for president and for winning.
While communist insurgency dwindled to historic lows, Ramos achieved a peace agreement with military rebels (RAM, ALTAS, YOU) in October 1995 and the MNLF southern secessionists in September 1996 which won for him (together with Chairman Nur Misuari) and the Philippines the coveted 1997 UNESCO Peace Prize—the first for Asians. He also worked a modus vivendi with Congress whose members quickly joined his Rainbow Coalition.
The deals brought peace to the land and enabled Ramos to attract foreign investments and legislate the most far-reaching social and economic reforms through the passage of major pieces of legislation.
Ramos then pursued,focused and converged programs to fight poverty in accordance with the will of the Filipino people expressed by 229 structural/reform laws enacted by Congress from 1992 to 1998.
Ramos exemplified the leader who always looked toward the strategic future and whose thumbs-up optimism—captured in descriptive phrases like "Caring, Sharing and Daring,""Philippines 1500" and "Pole-vaulting"—propelled the economy and social welfare.
He exudes positive energy that seems to burst from his cool and at times steely demeanor.
During the years1993-1997, the Philippine economy recovered dramatically and a comprehensive Social Reform Agenda (SRA) was implemented that addressed long-standing problems regarding poverty, health, education and skills training, housing,environmental protection, children and the youth, the elderly and the handicapped, jobs and livelihood, agrarian reform and access to equal opportunity.
Gross National Product growth averaged 5% annually. The total inflow of foreign exchange into the country outpaced forex inflows of the combined periods of rule of both Presidents Marcos and Cory Aquino.
Average income of the Filipino family grew more during his administration than in the preceding two decades. He pushed for the deregulation of key industries and the liberalization of the economy.
He encouraged the privatization of public entities, to include the modernization of public infrastructure through the expanded Build-Operate-Transfer (BOT) law. Ramos also served as secretary of national defense (1988-1991) and chief of staff of the Armed Forces of the Philippines (1986-1988) with the rank of general (4 Stars). His military/law enforcement service of more than 40 years was capped by the peaceful, non-violent People Power Revolution at EDSA in February 1986 which threw out a dictatorial regime.
Gloria Macapagal Arroyo: First woman Speaker
By the end of her nine-year presidency, the second longest for a president, she had tripled per capita income, saved the economy from recession twice, and made it one of the world's most resilient and dynamic.
Her dream was for the Philippines to march in cadence with the emerged and emerging nations of the world in terms of greater economic prosperity and better well-being for its people. She laid the foundation for that despite surmounting incredible unpopularity and intrigue from her political enemies.
Bucking the most hostile constituency ever faced by a president, she increased tax revenue, almost wiped out the budget deficit (no other president before her could do that), and poured money into infrastructure to modernize the economy, stimulate business,and make the people upwardly mobile. She built three nautical highways connecting the archipelago from north to south.
On July 19, 2016 the Supreme Court dismissed the corruption charges and ordered her release from the hospital where she had been detained since 2012.
Arroyo was elected Speaker on July 23, 2018, becoming the first woman to lead the House of Representatives.
Helen Yuchengco Dee: RCBC recovers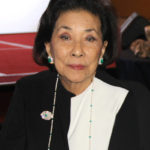 As the new matriarch ofthe conglomerate, Alfonso Yuchengco's eldest daughter, Helen Yuchengco Dee, 73inherits a business rich with tradition and culture and long on visioning. The business is built to last.
The Yuchengco family has been in the Philippines for more than a hundred years. It first established its roots in the country during the Philippine Revolution and the early years of the American administration (1896 to 1946).
Helen, 73, is bent on enhancing the legacy her father. It is a legacy built around integrity,excellence, discipline, professionalism and love of country. She lives by those values from day to day.
"These values are being passed on to our employees and to the general public in order to develop good leadership ethics and to show them what we stand for as corporate citizens,"Helen says. "A leader of a company or conglomerate should be able to do the things that she asks of the people under her. That is the essence of the phrase'walk the talk'."
In 2007, Helen hired Lorenzo Tan as CEO of flagship company RCBC.
With AY, Helen Dee and Tan, RCBC took off. As of end-2017, RCBC had assets of P554 billion,loans of P354 billion, deposits of 388 billion, equity of P67 billion. In2017, profits rose 11.3% to P4.3 billion. Market cap is P54.39 billion.
In 10 years, RCBC grew from 700,000 to seven million plus in customers. Its market value rose 10-fold. Cathay Financial's entry was valued RCBC at P100 billion with its $400 million investment for 20% of the bank. RCBC invested heavily in technology, talent and training as AY would want it. It sought strategic alliances with Sunlife Financial, Resona Bank and Okasan Securities. It repositioned PCI Bankard into RCBC Bankard, one of top five credit cards today.
RCBC redirected Grepalife into a global player in bancassurance (Top 5) with SunlifeGrepa. RCBC started the first microfinance business in Philippines by a unibank in Rizal Microbank. RCBC won more than 100 major international awards.
For AY, building a business or a business empire does not happen overnight. It requires years of painstaking and patient and plodding hard work.
"Take your time. Prove what you can do first. Then go to the next step,"Yuchengco advised generations of entrepreneurs after him The quintessential taipan was worried that a number of today's business upstarts seem to be in great hurry to get rich and grow big overnight. He seemed to imply that haste could mean failure later on.
Yuchengco should know from whereof he spoke. At his prime, he presided over a business conglomerate that at one time, included over 92 companies under his main holding company, Pan Malayan Management and Investment Corp.
Five holding companies
Pan Malayan had under it five other large enterprises or holding companies, each a conglomerate in its own right.
These are: Rizal Commercial Banking Corp., House of Investments, Inc., MICO Equities, Inc., GPL Holdings, Inc., and AY Foundation. Together, the companies are known as the Yuchengco Group of Companies (YGC).
YGC is one of the oldest, largest and most diversified conglomerates in Southeast Asia. So diversified was the business that it was often referred to as "the womb to tomb" conglomerate. Insurance, banking and investments basically render basic services, from the time one is born to the time one is buried. By the dawn of the 21st century, it employed over 22,000 people.
By 2009, YGC had already resources of about P215 billion ($5 billion), with P22 billion inequity.
Over the years thus, YGC became infinitely larger and stronger, making it one of Southeast Asia's largest conglomerates.
One secret of Yuchengco's success was getting the right people to manage the enterprises and knowing well the companies he deals with. Thus, he hired famous people like Carlos Romulo, Cesar Virata, Mariano Cuenco, Antonio delas Alas, the late Roy Navarro, and banker Lorenzo Tan.
Among all Philippine taipans, AY was the least averse to having partnerships and joint ventures,especially with established names and multinationals abroad.
"You must deal with the right people," he said. "You must study the past of the people you deal with, their track record, how they treat others, their sincerity, their honesty."
Yuchengco put a premium on a good name and reputation. "A good reputation is more valuable than wealth," he was wont to say.
Edgar "Injap" Sia II: Modern retailer to the countryside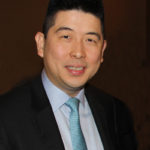 Edgar "Injap" Sia II wants to make Double Dragon Properties one of the largest, if not the largest, and one of the most profitable, if not the most profitable, realty company in the Philippines.
Injap plans to be the biggest mall developer in the country, with 100 malls by 2020 by building malls at the rate of 25 malls per year.
His Double Dragon has become the Philippines' fastest growing property company—in revenues, profits, and acquisitions.
Less than three years from it's listing by March 2017, Double Dragon became more valuable and a more desirable stock than it's much larger and older rivals.
Barely nine years old, DD is in the Big League. Its current market cap is P42.85 billion,less than half from a year ago.
It is disrupting businesses once dominated by the Big Boys—malls or retail leasing,office space leasing, hotels, and even a new area, the wholesale rental of factory buildings and warehouse sites.
Double Dragon Properties Corp. is a narrative of unprecedented growth and sharp focus. And if you believe investors and analysts, it is the best company to invest in—today and in the coming years.
DD's recurring revenue exceeded the P2 billion-mark for the first time in the nine months ending Sept. 30, 2018. The company's P2.03 billion in recurring revenue booked in the first three quarters of the year surpassed total recurring revenue booked the whole of last year 2017 by +55.7%.
Rental Income rose +269.8% year-on-year to P1.66 billion.Hotel revenues rose +19.6% to P377.8 million on back of higher occupancy rates especially in Hotel101-Manila, which averaged 84% occupancy.
The company's mall occupancy remains strong at 96% leased out, while its office building occupancy stands at 100% leased out.
The year 2018 is notable the company pivots to a substantially recurring income generating company, diluting the effect of one-off gains. Solid and quality recurring income will continuously increase significantly in the next months and one-time gains will become an insignificant component in its financials.
Net income for nine months was P1.54 billion, up +10.4% fromP1.40 billion. Recurring revenues accounted for 43.1% of total revenues in the first 9 months of 2018 vs. only 19%. The goal is 90% recurring revenue by 2020.
Total assets grew to P74.27 billion while total Equity grew to P27.25 billion as of Sept. 30, 2018.
"The transition from traditional retail to modern retail was well felt in the large Tier 1 areas of Metro Manila between the 1960s to the 1980s while medium Tier 2areas such as Cebu, Iloilo, Naga, Bacolod, Davao, Baguio, Cagayan de Oro, sawthe first modern malls open in their regions between the 1990s to the 2000s.Smaller Tier 3 areas such as Cotabato, Kabankalan, Kalibo, Koronadal, Danao,Boracay, Sorsogon, San Carlos, Capiz, Dipolog and over a hundred more similar markets in the province that are only just starting to experience this transition — with CityMall at the forefront of it all. CityMall is the first modern retail platform in many of the provincial cities it serves enabling Double Dragon to be ahead of the curve just as it happened in the past," said Injap Sia.
"The company's expansion into the hospitality space has seen a positive reception from the markets especially for its homegrown brand Hotel101. In fact, in just seven months, the Company has already sold over P1.6 billion in units at the recently launchedHotel101-Fort.
Injap Sia's track record
• He built from scratch the Philippines' biggest chicken barbecue chain and the second largest restaurant chain, after Jollibee Foods Corp. and ahead of McDonald's. He later sold Mang Inasal to Jollibee, making for himself at least P5 billion. Today, Mang Inasal has 470 restaurants, behind Jollibee's 1,005, McDonald's 520, and Chowking's 496.
• In 25 years of serial entrepreneurship, he put up no less than a dozen enterprises, a bakery at 17, a photo developing shop at18, a hotel at 19, a laundry shop chain at 21, the first Mang Inasal restaurant at 26, acquired and grew the Deco's Lapaz Batchoy at 32, all in his native Iloilo.
• At 33, he was a multi-billionaire when he sold 70% of Mang Inasal to Jollibee; at 35, was awarded an honorary doctorate and the TOYM award for entrepreneurship. In 2016, he became the Philippines' youngest dollar billionaire, per Forbes, with wealth of $1.2 billion.
• He is building the Philippines' largest mall chain with 100 in the first four years in emerging cities and towns countrywide. This will make his CityMall the No. 1 mall brand in the country.
• He is aiming to build one million sqm of leasable space in his malls and buildings by 2020. This will make him one of the country's biggest landlords.
Jaime Bautista: Aiming for 5-star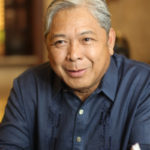 This year has been a banner year for Philippine Airlines despite declining profitability. The national flag carrier hauled in a number of awards for the quality of its cabin service, ground service, and cabin and ground products. It is rated7star – the highest – for safety.
PAL is the world's Most Improved Airline for 2019, according to Australia-based Airline Ratings.Com.
In February this year, PAL got certified as a Four Star global airline by the London-based international rating firm Skytrax for the quality of the carrier's inflight and ground services and products.
In July 2018, Skytrax also gave PAL the Second Most Improved Airline for 2018Award last July, based on worldwide passenger surveys.
Also in July, Skytrax upgraded PAL to be among "Top 50 World's Best Airlines" as well as "Top 30in Best Cabin Cleanliness."
On Sept. 25, 2018, PAL received the Four Star Major Regional Airline 2019award from New-York based Airline Passenger Experience Association (APEX), again based on a comprehensive verified passenger voting system.
Best of all, on Sept. 30, 2018, in the light of recent airline accidents, PAL also earned a 7-Star Safety rating (the highest possible) from AirlineRatings.com.
Bautista has defined a new vision for Philippine Airlines—to become a five-star airline and one of the world's best by 2020, and a new mission—to deliver safe, reliable, efficient, and wholesale travel experience,one that captures the heart of the Filipino.
He must summon not only his finance skills but also his marketing prowess to re-brand PAL as among the world's best.
Jimmy has been the Kapitan Lucio Tan's most trusted executive. He has been the CFO of many companies in the legendary tycoon's conglomerate which includes Philippine National Bank, Fortune Tobacco, Asia Brewery, Century Park Hotel,Eton Properties, and assets abroad, including Hong Kong, China, and Guam.
At the helm, Bautista has quickly instituted reforms, policies and programs, all focused on one overriding objective—bring PAL to five-star status, beloved by Filipinos, balikbayans and foreigners alike, and with service, fleet, on-time performance, and amenities and management team that are world-class and second to none.
PAL had comprehensive loss of P3.29 billion for the nine months ended September 30, 2018, 42.2% higher than the P2.31-billion loss previously,despite a 16% increase in revenues to P112.07 billion.
In 2017, PAL lost P4.6 billion in revenues of P129.5 billion. The loss was down from P5.9 billion in 2016 on revenues of P114.5 billion.
Bautista's profit and growth strategy has been hamstrung somehow by a markedly competitive environment brought about bythe rise of no-frills, damn-the-market low-cost carriers and the new ASEAN Open Skies policy which opens the Philippines to predatory low-cost carriers in the region.
The PAL management thus is focusing on three key areas: fleet modernization, international and domestic expansion, and the building of the PAL brand, what Bautista calls "innovations to build brand equity and deliver the desired customer experience."
The PAL president believes these three factors are crucial to the airline becoming five-star as early as 2020 – barely three years from now.Indeed, every airline has the same class of airplanes, the same target markets,the same airports and amenities. Ultimately thus, what differentiates a carrier from the rest is service – and brand image. In this regard, PAL has the upper hand.
Joseph Ejercito Estrada: Manila's Best Mayor
In 30 months as president, Joseph Estrada scored the highest agricultural growth rate ever by any president (6.5% in 1999), broke the backbone of the Moro Islamic Liberation Front by capturing 45 of their camp, including their headquarters,banned sovereign guarantees on contracts of private investors, and revived the economy from near recession.
From minus 0.6% in 1998, real GDP growth immediately leaped to 3.4% in 1999 and 4.4% in 2000 before falling to a 3% rise in 2001, Gloria Arroyo's first year.
President Erap's record 6.5%agriculture growth has never been surpassed. This year, a severe rice shortage developed. Rice being 20% of the consumer basket, the shortage spiked inflation, doubling to 6.7% by September 2018—the highest in 11 years. The reason for the rice shortage—neglect of agriculture.
Erap also made the government closer to the people with his populist policies. He stopped rate increases by utilities controlled by the country's oligarchs and monopolies.
As commander-in-chief, he gave better pay and incentives to soldiers, buying them boots and bullets and providing them a sack of rice monthly.
Estrada's cabinet was never involved in any shady deals or contracts grossly disadvantageous to the government. He gave away broadband rights for free, thus making cellular telephony available to the poor. In Europe, broadband licenses were auctioned for billions of dollars. After Estrada, the aborted ZTE NBN contract was marred by allegations of kickbacks that doubled project cost.
Estrada had been in public service since 1969, when he first won the mayoralty of San Juan town, Metro Manila. He went on to be elected four times as town mayor.
Erap was San Juan mayor for 17years, senator for six years, vice president for six years, president for less than three years, and Manila mayor for four years. He won the prestigious TOYM (Ten Outstanding Young Men) not for his movies, many of which were blockbusters, but for public service.
In Manila thus, Estrada spent a spectacular P6.76 billion, from 2013 to 2016, to modernize the capital that was once described as the Pearl of the Orient and the Paris of the East.
Looking forward, Erap's biggest projects are four reclamation projects covering 1,400 hectares. This will double Manila's commercial space. The projects will modernize Manila overnight and recapture the city's title as the Philippines' greatest city.
No mayor in Manila's history has poured so much on great projects in so short a time as Estrada. He offers Manilans a "womb to tomb" program of government, one inclusive to include everyone, young and old.
As mayor, Estrada never worked so hard as an executive. Twelve-hour days were the norm each week–interacting with people, conducting advocacy and visioning meetings, signing voluminous papers, conducting ocular inspections at any time of the day and night to check on the progress of numerous projects in simultaneous construction in many different places.
"Being mayor of Manila is more difficult than being president of the Philippines!" exclaims Estrada. In Malacañang, the presidential palace, the chief executive is surrounded by cabinet men and other subalterns to whom he can bark orders and he is sure those orders will be executed. Visitors to the palace are screened by protocol and appointments secretaries.
"Being mayor is my last hurrah,"Estrada keeps saying. He knows the enormous problems he faces as CEO of the Philippines' national capital and most important city, it being the center of trade, commerce, finance, and governance.
He recalls that after World War II, "we were the second richest in Asia. We were richer than Taiwan, Hong Kong, and Korea, and much, much richer than Malaysia, Thailand, and Singapore. Now, we are second to the last."
Lance: The rising son
If privation builds character, then John Gokongwei Jr.'s only son Lance Gokongwei has plenty to bank on.
John's motto to his siblings, children, and employees has always been – "if you don't work, you don't eat." Simply stated, the dictum means you earn your living thru the old-fashioned way – hard work.
"Our parents never gave us cash for Christmas or our birthdays. There was no ampao to look forward to every Chinese New Year. For them, it was honorable to work," says Lance.
Since2017, Lance has been the president and CEO of JG Summit Holdings, Inc., the diversified food, retailing, property, telco, power and banking conglomerate.
Amid a much more complex and competitive economic and business environment, Lance must prove himself walking under a giant shadow and under the watchful eyes of his uncles and aunties.
Lance has the gravitas of an entrepreneur. He has two degrees, both summa cum laude, in engineering and finance, from the University of Pennsylvania. He also inherited John's good looks and tall bearing, although he seems more reserved than his outgoing and gregarious dad.


"I started as a management trainee in our food division. That meant I had to go out and sell Jack n' Jill snacks to supermarkets," he recalls his trainee years under John.
"I was paid P2,000 a month. Dad let me use an old car, a Datsun with a broken air-conditioner. I may have been the son of the boss, but I worked harder than anybody else to prove that I wasn't just the son of the boss," he says.


As a team player, he says "I never pulled rank on anyone. I was even a member of our company basketball team but I was so bad that they never let me play on the court unless the other team was so far ahead that it didn't matter anymore."
"Dad always tells me that I am a steward of the business. I serve the people the business serves—our clients—and the people who work in the business—our employees. I have a responsibility to all of them," he Lance points out.
"He taught us that diversification is important, and that competition and the ability to confront change are what make a business continue to grow over along period of time. In the end, it's not about the connections of'who-you-know.' It's about what you know and how well you operate the business.It is about grit and resilience, and being able to bounce back from your lowest moment," Lance says.
Can Lance match the Goliath in John?
"You can never beat the original. My job is to make sure the company is run well and to continue all the successes that he's built," he concedes.
Lance is credited for building the low-cost carrier Cebu Pacific literally from scratch, from five aircraft in 1999 to 67 aircraft (with 5 A320 neo on order and delivery until 2022 of 34 more A321s), 62 destinations, 100 routes, over2,618 weekly flights, 90% load factor, 53% of the local passenger market, P75billion in annual revenues, P6 billion in profits, and P128 billion in assets.
In second quarter 2018, Cebu Air carried 5.5 million passengers, which means it has 22 million passengers a year.
Luis Yu Jr. and Mariano Martinez Jr.: Housing the Filipino people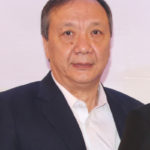 Chairman Emeritus Luis Yu Jr. and Mariano Martinez Jr. made 8990 Holdings Inc. one of fastest growing real estate developers. Current market is P40.26 billion, up P10.46 billion or35%, in a down market.
Luis Yu has an MBM from AIM. Martinez assumed chairmanship in September 2012. He has a business management degree. Yu and Martinez have more than 30 years of experience managing and heading companies in mass housing.
For the first nine months of 2018, 8990 generated a record high net income of P3.4 billion or a 38% increase from the same period in 2017.
The double-digit net income growth was the result of strong buyer demand for 8990's nationwide housing developments. Total revenues were up by more than 41% to P8.6 billion. More importantly, operating profits grew by 45% to P4.7 billion.
Gross Profit Margin expanded to 55%. The 40%net income margin was higher than the expected 2018 net profit margin target of 38%.
Phinma Property Holdings Corp.
Willibaldo Uy became the president and CEO of 8990 on Jan.1, 2018. Previously, he was president and CEO of Phinma Property Holdings Corp..
According to Willie J. Uy,"We have been fortunate to have experienced a great year confirms that we will meet or exceed our full year targets. With our line-up of nationwide developments and increasing construction, we see revenue doubling to P20billion in 2020 from 2017 revenues".
Manny Villar: A true brown billionaire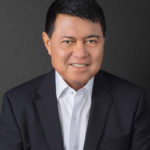 Manuel B. Villar Jr. has parlayed his more than 30 years of experience in housing building and property development to build a conglomerate with nationwide presence (97 cities and towns, unmatched by any other developer),superior brand recognition, and proven track record, under five distinct business units –Brittany, Crown Asia, Camella, Communities Philippines, VistaResidences, housed under an integrated real estate holding company, Vista Land and Lifescapes.
Lately, he successfully entered new businesses like malls, department stores, hardware, 24-hour convenience stores,memorial parks, drug retailing, coffee shops, schools, and even medical centers, to enhance themed residential and leisure projects in so-called Communicities.
Villar is a compelling rags-to-riches story. A poor boy from Tondo, who became the first Filipino brown dollar billionaire, in 1995 when his C&P Homes went public and his 80%stake was valued at $1.5 billion.
Over the years, he has built over 200,000 housing units and chalked up remarkable leadership record as speaker of the House and president of the Senate.
Vista Land intends to focus on the development of Communicities, an integrated urban developments combining lifestyle retail, prime office space, university town, healthcare, themed residential developments and leisure components.
Villar's Vista Land & Lifescapes, Inc. is one of the country's leading integrated developers and the largest home builder.
His holdings in two companies—69.54% of Vista Land and Lifescapes and 85% of Golden Bria Holdings, Inc.—have made him the third richest Filipino with net worth of$4.12 billion.
"With our 9-month performance and we are well poised to achieve our revised growth targets for the year," said Vista Land Chairman Manuel Villar.
"VistaLand continues to deliver solid results, fueled by the strong performance of our core housing business in addition to our continued expansion in our commercial assets," he added.
"Our reservations sales grew 17% during the period to P57.0 billion which outpaced our 12% sales growth guidance for 2018. We remain optimistic for the industry given the strong and improving demand in our residential business as well as the continued growth of our leasing business propelled by the steady growth in Filipinos' disposable income, Overseas Filipino remittances, and continued infrastructure development around the country especially in areas outside Metro Manila, where we have a competitive advantage given our geographic reach."
The company's total consolidated assets as of 30 September 2018 stood at P227.3billion compared to P199.9 billion in December of last year. Capital expenditures for the first nine months of the year amounted to P34.9 billion.
Added Manuel Paolo Villar, President and CEO of Vista Land, "We are very confident about the company's prospects for the rest of the year as we continue to expand our rental spaces which complement our existing core and stable end-user housing business.
This3rd quarter of 2018, we opened two additional malls outside Metro Manila- Vista Mall Cagayan de Oro and Vista Mall General Trias in Cavite, causing our total gross floor area to rise 1,160,381 square meters by the end of September 2018.We also launched residential projects worth P38.0 billion during the first nine months of the year, most of which were in the low and affordable segment and outside Metro Manila. As we continue with our strategy of opening new are as aggressively, we are now moving closer to our target of 200 cities and municipalities target in the near future. We are currently present in 145 cities and municipalities across 47 provinces in the country."
VistaLand intends to focus on the development of Communicities, – integrated urban developments combining lifestyle retail, prime office space, university town,healthcare, themed residential developments and leisure components.
Golden Bria Holdings, Inc., Villar's holding company, scored a 79% increase in net income to P915 million for the first nine months of 2019 from P510 million for the same period last year. The company has sustained this upward trend since its listing in mid-2016.
The increase was driven by significant increases in revenues for both memorial lots and residential units, with consolidated real estate sales growing by 59%, from P2.47 billion for the first nine months of 2017 to P3.93 billion for the first nine months of 2018.
Golden Bria's deathcare business, GoldenHaven, also further boosted its chapel services for the year, which grew more than three times from P8.66 million for the first nine months of 2017, to P27.2million for the same period 2018.
"Being present in every hometown is the goal Golden Bria aims to achieve", said Golden Bria Chairman Manuel B. Villar, Jr."As we work towards becoming the country's largest mass market housing developer in Bria Homes, and the biggest integrated deathcare company in GoldenHaven, we will continue to open more projects in new areas around the Philippines from our over 60 locations to date."
The company has a combined holdings of over750 hectares of property all over the country, with more than 150 hectares allotted for deathcare projects and approximately 600 hectares allocated for mass market housing developments.
Golden Bria, through its subsidiary Bria Homes, has more than 40 residential developments, while through Golden Haven,has 26 memorial park projects nationwide.
Nedy Tantoco: The Queen of Luxury Retailing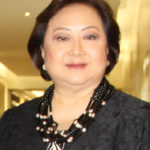 You can't beat quality products and quality service.
No one has done premium retailing with such grounding in tradition, boundless energy, intuitive grace, and effortless style than Zenaida Rustica "Nedy" Tantoco, the undisputed Queen of Philippine Luxury Retailing and chair and CEO of the family's luxury retailing SSI Group. In June 2018, SSI Group celebrated its 30 years in the business.
SSI went public in late 2014, selling 29.59% of the company and raising P7 billion. The money retired debts and funded an unprecedented expansion.
The Tantocos brought to the Philippines among the world's most coveted brands. SSI Group, Inc. has assembled a formidable portfolio of international luxury brands to cater both to the aspirational and elites of this country. Today,the brands number 95, down from 108 previously, in 92 malls.
Nedy is helped in the business by son Anton T. Huang, 47, SSI Group president. Leading the third generation Tantocos, he started in the business by inspecting – bras. His first job was actually at Rustan's Department Store. Then he moved to Rustan Marketing Corp., the wholesale distributor. He handled Paco Rabanne fragrances. Later, he was assigned to Maidenform undergarments which the group manufactured. He was still in college then. He finished humanities at the University of Asia and the Pacific in 1993.
Genial,warm and always respectful Anton personifies the group's nimbleness in responding to consumer tastes and personal attention the Tantocos give to their products and the excellent service to backstop sales. It is a team effort.
Anton does the hunt for brands that would excel in the Philippine market. It's a daunting task, considering the myriads brands in the global luxury landscape. Anton was literally living out of a suitcase. Still, SSI manages the best in the world for the Filipino consumer, especially those who live what Anton's calls "a curated life".
Anton remembers a basic tenet her Lola Glecy had always emphasized: "More then anything else, a strong work ethic and the value we give our customers and partners."
Established in 1987, but with a retail pedigree dating back tothe founding of the Rustan's Group in 1951, SSI has benefited from a first mover advantage in developing standalone specialty stores for an increasingly diverse range of international brands in the Philippine market.
SSI's portfolio of international brands and footprint of storeshas grown significantly since it commenced its retail operations in the Philippines and opened its first international branded retail store in 1988.Since then, SSI has leveraged its experience and expertise in retail operations and deep resources to expand its international offerings to Philippine consumers and establish its leading retail presence in the local market.
SSI's brand portfolio comes five categories: (1) luxury and bridge, (2) casual, (3) fast fashion, (4) footwear, accessories and luggage,and (5) others.
The SSI group's must-have products are the world's largest and the most coveted brands in their market segments.
Luxury : Exclusive,prestigious brands which cater to the high-end luxury market. Examples are Hermès, Gucci, and Cartier.
Bridge: Affordable luxury brands that specifically target younger customers. Examples are KateSpade, Michael Kors and Tory Burch.
Casual: Can be used to describe a variety of styles, but brands in this category designin formal clothing that usually emphasizes comfort. Examples are GAP and Lacoste.
Fast fashion: Affordable names and collections which are the result of runway designs moving into stores in the fastest possible way to respond to the latest trends. Examples are Zara,Stradivarius, Bershka, Pull&Bear Marks & Spencer and Old Navy.
Footwear and accessories: Brands that focus only on collections of shoes, accessories, and luggage. Examples are Payless ShoeSource, SteveMadden, and Samsonite.
The other brands:
Home – Brands that cater to home furnishings and accessories, an dinterior design items. Examples are Pottery Barn, West Elm and MakeRoom.
Food -Food brands such as TWG Tea and SaladStop!.
Personal Care – Brands which manufacture products dedicated to health and beauty, including perfume, sunscreen, nails hair and skin care products and cosmetics. Examples are, L'Occitane, Lush, Beauty Bar and MAC Cosmetics.
Early this year, to focus its resources on its core specialty retailing business and on the convenience store business, SSI exited from its four-year convenience store business and sold its share in the Philippine FamilyMart CVS, Inc.
Noother group or company has a larger hoard or supply of specialty and luxury brands in terms of size, number, and store footprint.
SSI Group traces its retail magic DNA to Rustan's (from Rustia and Tantoco) the department store founded by Gliceria Rustia Tantoco and her husband, the former Ambassador Bienvenido Tantoco Sr. now 96. Their travels gave them the idea to establish the first Rustan's on San Marcelino in Manila 65 years ago.
Rustan's stores are distinguished for the quality of product offering, the quality of service, and the focus on customer satisfaction.
SSI was established in 1987, making it the pioneer in introducing globally recognized brands through specialty store retailing to the Philippine market. It went public in November2014, generating P7 billion in equity capital to fund its aggressive expansion.
The Tantoco family also owns luxury store Adora and in the Philippines holds the franchise for high quality beverage and food selections, Starbucks of USA, TWG,and SaladStop! of Singapore.
SSI generated net sales of ₱13.8 billion during the first nine months of the year. This was an increase of 10.5% as compared to the same period last year, and was achieved despite a 7.6% year-on-year decline in total selling area. During the third quarter alone, net sales increased by10.3% to ₱4.5 billion as compared to ₱4.1 billion last year. The Group also continued to post double-digit same-store sales growth ("SSSG") during the nine-month period, with 3Q 2018 SSSG of 12.9% and 9M 2018 SSSG of 12.0%
The group continued to experience strong sales growth during the period driven by strong consumer demand coupled with selective price increases.
The group's total selling space at the end of September 2018, which declined 7.6% year-on-year, covered approximately 121,904 square meters over 602 stores nationwide. During the 3rdquarter, the Group opened 13 stores covering 1,383 square meters and closed 27stores covering 3,811 square meters.
Net income for the first nine months of 2018 amounted to ₱368.1 million, a 7.7% growth over the same period last year. Net income for the third quarter was ₱84.8 million, a 25.3%increase year-on-year.
Recurring net income, or net income excluding write-offs related to the closure of some stores and write-offs of expiring NOLCO, amounted to ₱434.5 million during the nine-month period, a 2.2% decrease year-on-year. Recurring net income for the third quarter was at ₱134.7 million, a 15.2% increase over 3Q 2017.
Net income for the first nine months of 2018 amounted to ₱368.1 million, a 7.7% growth over the same period last year. Net income for the third quarter was ₱84.8 million, a 25.3%increase year-on-year.
Recurring net income, or net income excluding write-offs related to the closure of some stores and write-offs of expiring NOLCO, amounted to ₱434.5 million during the nine-month period, a 2.2% decrease year-on-year. Recurring net income for the third quarter was at ₱134.7 million, a 15.2% increase over 3Q 2017.
SSI was incorporated on April 16, 2007, the Group effectively began operations in 1987 through its subsidiary, Stores Specialists, Inc.
The Group is the pioneer in introducing globally recognized brands through specialty store retailing to the Philippine market and continues to do so actively.
The merchandise sold in its strategically located network of stores covers a broad range of categories and brands, from luxury and bridge apparel to casual wear and fast fashion, footwear, accessories and luggage,food, home and décor, and beauty and personal care.
SSI's broad portfolio of international brands and retail formats targets the mid-to-upper tiers of the domestic consumer spectrum, positioning the Group to further capitalize on the macro-economic trends of increasing consumer spending and growing disposable income across the higher-income to middle-income segments in the Philippines.
Always attuned to the evolving needs and desires of the Filipino consumer, the Group has actively transformed its business over time to capture a wider range of customers and consumer spending opportunities.
Brand management and specialty retailing is SSI's principal business. SSI believes that it has one of the largest and most attractive brand portfolio, comprising, among others, such well-known brands as Hermès, Gucci and Salvatore Ferragamo for premium luxury apparel and accessories, Zara, Bershka, Stradivarius, Pull&Bear, and Old Navy for popular fast fashion, Lacoste and GAP for casual wear, TWG Tea and SaladStop! for high-quality food and beverage selections, Samsonite for stylish travel and luggage offerings, Payless ShoeSource for value-priced trendy footwear, and MUJI and Pottery Barn for modern home furnishings and accessories.
SSI believes that its proven track record and ability to provide brand principals an integrated offering of brand development and management services, which are geared toward building a strong and sustainable retail presence in prime locations, makes it the Philippine partner of choice. SSI's strong track record of brand agreement renewals with brand principals is testimony to its success as a retail operator and ability to protect and promote the integrity of international brands in the local market.
SSI's position as exclusive franchisee of such well-known and prestigious international brands and its extensive and diversified portfolio enable it to secure prime retail space appropriate to the brands, as mall operators are generally eager to have SSI's brands included in their list of retail offerings.
SSI is one of the first companies that landlords approach when it comes to selecting tenants for their new mall developments, as SSI's portfolio breadth allows it to anchor and populate a retail development according to the developer's vision.
Store selection features significantly in SSI's development and management of the brands, as it takes care to ensure the stores of each brand are situated in areas frequented by its targeted customer demographic and that the surroundings are suitable and complementary to the
For example, its luxury brand stores are only located in premium upmarket malls in central business districts aimed at sophisticated and affluent customers of all age groups looking for the best in fashion and lifestyle products. In summary, SSI believes that its synergistic relationship with retail developers significantly strengthens its ability to position the brands effectively in the Philippine market.
SSI believes that its leading market position in specialty retailing of international brands, broad brand portfolio, strategic store footprint and brand-centric management and execution capabilities favorably position it to capitalize on the consumer trends resulting from the Philippines' rising GDP, increasing urbanization, growing middle class and rising levels of disposable consumer income.
The strong correlation between increasing disposable income and the resultant growth in discretionary consumer spending is driving a corresponding increase in demand and growth in the specialty retailing sector.
RSA: He helps build the Philippines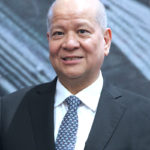 San Miguel Corp.'s strategy is to help people enjoy and make progress in their lives through the many products and services San Miguel offers.
In brief, San Miguel aims to make the world better. "We are enabling people by investing in industries that will make the biggest difference in their lives," says its website.
Ramon S. Ang is vice chairman, president and chief operating officer of SMC. At the helm since 2002, he has drastically recast San Miguel's mission and vision to create a greater impact on the lives of Filipinos, in particular, and on the future of the Philippines in general.
"Our new vision very clearly reflects how we see ourselves in the context of our country's development," SMC Chief Financial Officer Ferdinand Constantino pointed out at the annual stockholders meeting on June14, 2018. "It puts emphasis on us having a strong sense of social, environmental, and economic responsibility,and declares our commitment to deliver on our nation's goals," he said.
How does SMC intend to achieve its vision. FK Celaborated how.
Within the next three years, complete the largest capacity expansion in the history of our food and beverage businesses, to meet growing demand for our products and maintain cost affordability.
Construct a new brewery in Misamis Oriental, Mindanao.
Expand the capacity of our bottling plant in Sta. Rosa, Laguna.
Putting up additional breweries in Luzon, where demand is growing.
Building a total of 17 facilities for our food business.
In2018, SMC completed and inaugurated its new hotdog manufacturing facility in Cavite, effectively doubling capacity.
SMC also completed a feed mill in Mariveles, Bataan, and is completing another one in Bulacan province.
"This expansion seeks to address the rising demand by consumers of quality products at affordable prices. At the same time, such expansion will provide thousands of new jobs and spark growth in local economies in various regions nationwide,"gushed CFO Constantino.
He added: "The impact of this unprecedented expansion of our food and beverage businesses becomes even more compelling in light of our decision to consolidate San Miguel Brewery, San Miguel Pure Foods, and Ginebra San Miguel, into one powerhouse company: San Miguel Food and Beverage, Inc.
"We the biggest consumer company in the Philippines. By doing this, we will be ableto extract significant synergies and use their combined strengths to greatadvantage," Constantino said.
San Miguel Foods and Beverage., Inc. did an IPO in a bearish 2018 market. It quickly became the darling of the market. SMFB became more valuable than the mother company, SMC. SMFB's market cap reached P billion, compared with SMC's market cap of P billion. SMFB is the largest and most diversified food company in the Philippines.
San Miguel has invested $10 billion to modernize Petron Corp., the Philippines' biggest petroleum refining and marketing company. It has a significant presence in Malaysia,with more than 600 retail stations. In the Philippines, it has more than 3,000 retail stations.
San Miguel's power generating capacity reached 4,293 megawatts.
San Miguel is more than a manufacturing. Itis an even bigger infrastructure company. Its infra portfolio is the largest in the country.
Infra projects
SMC is completing its 89.2-km Tarlac-Pangasinan-La Union Expressway is nearly complete. It plans to extend TPLEX to be near Baguio.
Its 14.82-km Skyway Stage 3 (from Makati to Balintawak, connecting the South and North Expressways), 22-km MRT-7(from Quezon City to San Jose del Monte, Bulacan), Boracay Airport expansion, and Bulacan Bulk Water Supply projects, are all on track.
Its newest infrastructure projects—the 58.09-kmSouth East Metro Manila Expressway, or Skyway 4 (from FTI to San Jose del Monte, Bulacan); and the 56.86-km SLEX-TR4 (from Sto. Tomas, Batangas to Lucena) are in the early stages of development.
San Miguel is also modernizing the 52-ha. Manila North Harbor.

Game changer airport
An absolute game changer is San Miguel's plan to build a $15 billion brand new airport on 2,500 hectares in Bulacan, 17minutes by skyway from Manila. It will have four runways with plans for another two later; passenger terminals to serve 100 million, scalable to 200 million. It will also have a modern air cargo complex.
San Miguel's airport has secured all the regulatory approvals at the highest levels. It is awaiting a Swiss challenge before an order to proceed is issued.
The stock market has only recently begun to appreciate how profound has been the impact of Ang's strategic moves and his management of colossal San Miguel Corp. and Eagle Cement, today the single largest, most efficient, most modern and most profitable cement company in the Philippines.
RSA's rise to enormous wealth seems to cap his nearly half century of entrepreneurship and deal making. Still, he doesn't seem to have even begun. Tremendous, if not unlimited, prospects are clearly ahead for SMC.
With 24% of the company, RSA increased the value of his holdings from $748 million in 2016 to $1.79 billion this November, a huge $1.042 billion or 139% jump.
Add the value of RSA's 87% ownership of newly listed Eagle Cement Corp. (which had market capitalization P75 billion), and RSA is easily worth $3 billion, making him the seventh richest Filipino.
Tycoon Eduardo Cojuangco Jr. recruited RSA to SMC in January 1999. The conglomerate had lost its moorings. In 2002, RSA took active and aggressive management of SMC as its vice chairman, president and chief operating officer. Cojuangco told him to manage the behemoth as he deemed best.
"Ramon was a diamond in the raw," says Danding with evident pride of his prized catch. The CEO says now he could not have found a better man to manage the company. And the rest is history.
Ramon Ang has transformed San Miguel in ways no one could have imagined or have done better. No Philippine company or conglomerate has transformed itself so dramatically and radically in the last half decade as has San Miguel.
Even while growing and strengthening its traditional core businesses like beer, foods, and packaging, SMC went into petroleum refining and marketing, power generation,infrastructure, airports, mining, mass transit, and airline.
RSA disrupted the business of utilities, power generation, and infrastructure. SMC moved into these businesses far ahead of the others.
The sea change was so revolutionary and seamlessly successful it changed or disrupted the way business is done in the Philippines and in the region. It also gave San Miguel size, scale and sustainability that will make it extremely difficult for its rivals to catch up.
Between 2008and 2013, the impact of San Miguel's acquisitions and investments was spectacular.
San Miguel assets ballooned 3.45 times from P339.37 billion in 2008 to P1,170 billion(P1.17 trillion) in 2013, sales rose 4.32 times from P183.4 billion to P792.45billion, equity expanded 2.2 times from P168 billion to P365.77 billion, and annual profits increased 2.6 times from P19.34 billion a year in 2008 to P50.72billion in 2013. If reckoned from end-2007, profits actually expanded 5.8times, from P8.63 billion to P50.7 billion in six years.
In five years, from 2008 to 2013, SMC sales increased by an average of 55.3% per year,assets by 41%, and equity by 20%.
Under RSA, especially during the frenetic years 2008 to 2013, SMC revenues were doubling every 24months while assets were doubling every 2.5 years.
Today, San Miguel is the Philippines' fastest-growing conglomerate, the largest in annual revenues, profits, and diversity of businesses.
San Miguel has become No. 1 in beer (95% of the market), No. 1 in expressways and tollways(80% share), No. 1 in the world in gin, No. 1 in branded food products (through85.37%-owned San Miguel Pure Foods Co. which has now been merged with SanMiguel Brewery), No. 1 in packaging (aluminum can is its latest business), andNo. 1 in power generation with 22% of installed power generation in Luzon and17% of the national grid. It is No. 1 inpetroleum refining and marketing with nearly 40% of the market.
SMC has become more relevant to the national economy, in the backbone of the country's development, to better able to meet the basic needs of the Filipino, even while raising the profile of the Philippineenterprise abroad as a world-class and excellent operation.
Massiveinvestments in infra fast-track growth and modernize the economy. Ang's aggressiveness to bring downelectricity cost by offering cheaper rates to homes and industries means betterlife for the people and lower production cost which in turns makes industriescompetitive and able to employ more people.
Sustainability
At the same time,San Miguel has taken sustainability seriously. It has stopped production of plastic bottles. It will halve water use by 2025.
SMC sales are5.8% of the Philippine gross domestic product (GDP). The company employs 24,000and operates more than 100 factories or production facilities in the AsiaPacific.
Despite all his success and wealth, RSA is apicture of utter simplicity and forthrightness.
Management style is hands-on and a command of details. Information is a compendium of technical knowhow and prowess on manysubjects, from brick and mortar to clicks, from airplanes to car engines to cement,from power plants to petrochemicals, agriculture to biotechnlogy, and yes, toeven basketball strategy and tactics (San Miguel has at least threehigh-powered PBA teams). An engineer, RSA taught himself to be amechanic so he could manipulate cars (he loves them and has an amplecollection). He taught himself how to be a pilot (so he could fly planes,which he loves too).
He spends 12-hour days in his executive wearing nothing more than a collared shirt with San Miguel's 127-year-old escudo logo, bulkypants, and – slippers. He dons a more formal white long-sleeved shirt and blazer to sign billion-peso contracts and loan deals in the office.
SMC's businesses have combined EBITDA value of P1,155 billion (P1.5 trillion) Beerand Ginebra are worth P337 billion, Food P129 billion, Packaging P48 billion,Power P86 billion, Fuel and Oil P389 billion, and Infra P165 billion.
In 2007, Ang had a moment of clarity. For giant San Miguel Corp. to grow bigger and faster, and to help the Philippines grow as well, it couldn't rely mainly on the conglomerate's three traditional businesses – beer, food, packaging.
SMC must leverage its scale, reach, and multidisciplinary capabilities.
RSA's epiphany: SMC must diversify widely, clearly, and nimbly.
For guidance,RSA assembled a team of experts and analysts, nearly all of them young andexperienced. Then he took a look at the country's development plan. He found many inadequacies – infrastructure, energy and fuel, agriculture,manufacturing, to name some. And something scandalously glaring – thelack of or bad execution. Then it dawned upon the engineer in RSA. SMC'sbusiness is not just beer, not food, not packaging. It is development.Development of the country. And the prospect offered vast opportunities.Growth. Revenues. Profits. And along with them, the opportunity for a companyof San Miguel's size and financial heft to backstop, if not lead the country'sprogress into the 21st century.
Thus, SMCleap-frogged upon the competition and undertook the largest diversificationever in 13 decades. (The company was founded in 1890). In so doing, Ang redefined two business clichés – gamechanger and first mover advantage.
Over the nextfour years, or by 2020, San Miguel hopes to achieve consolidated revenues of$30 billion and consolidated operating income of $5 billion. That impliesa return on sales of 16% to 17% and growth in sales as well as profitsaveraging 25% per year up to 2020.
San Miguel businesses:
Beer
Liquor

Food

Packaging
Fuel and oil
Power
Infrastructure
Real estate
RSA's principles of happiness
Be a man of your word
Know how to keep a secret
Work harder than anybody else
Be decisive
Be a risk-taker
Nothing is impossible
Believe in a bigger purpose