Chatbot is a computer program that like a human, thinks, talks, decides, and arranges or integrates facts and thoughts (including essays, poems, letters, drawings and paintings). The technology is called artificial intelligence (AI).  Humans can talk with a chatbot as if it were human too.

Tony Lopez
The greatest threat to journalism are not authoritarian governments nor human rights violators.  Journalists can still upend or harass despots and dictators and win Nobel Prizes.
So the threats to journalism and democracy? It is robots. In particular, a robot called chatbot (from the words chatter and robot).
Chatbot is a computer program that like a human, thinks, talks, decides, and arranges or integrates facts and thoughts (including essays, poems, letters, drawings and paintings). The technology is called artificial intelligence (AI). Humans can talk with a chatbot as if it were human too.
The other day I watched CNN demonstrating broadcasters, apparently from China, reporting and dishing out anti-US propaganda. The broadcasters were not humans, but robots.
In the US, 70% of daily sports stories are now written by robots.
These computer systems perform tasks that normally require human intelligence, such as visual perception, speech recognition, decision-making, and translation between languages. They can simulate conversations with humans and the latter won't know the difference.
So far the best robot with the most sophisticated AI is an invention called ChatGPT (Chat Generative Pre-trained Transformer). 
It is so good it will soon replace reporters, editors, writers of all kinds, en masse.   Scientists and tech CEOs fear that ChatGPT could, eventually, kill all of us, humans.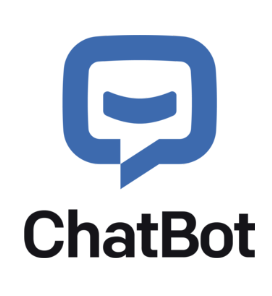 Wikipedia says ChatGPT has been met with widespread criticism from educators, journalists, artists, ethicists, academics, and public advocates.
Economist Tyler Cowen frets on its effects on democracy, citing its ability to produce automated comments, which could affect the decision process for new regulations.
ChatGPT has been dubbed the fastest-growing computer application in history. A free app initially, it has had more than 100 million users since its launching on Nov. 30, 2022.
Instagram, in contrast, took a year before it could generate 10 million users. And it took nine months for TikTok to reach 100 million.
ChatGPT will soon be retailed, for $20 per month subscription.
After ChatGPT's shocking popularity, its inventor, San Francisco-based OpenAI, has been valued at $29 billion. Software giant Microsoft has said it would make a multi-billion dollar investment in OpenAI.
The Bill Gates company will use ChatGPT to boost its Bing search engine and steal the thunder from search engine monopoly Google which currently controls 93% of the search engine business. Microsoft's aim: Democratize the AI technology platform.
Gushes Wall Street Journal tech columnist Joanna Stern: "Microsoft is incorporating a ChatGPT-like bot front and center on the Bing home page. You can ask it questions—even about recent news events—and it will respond in sentences that seem like they were written by a human. It even uses emojis."
"A big change is coming to how we get information and how we interact with our computers," says Stern.
Google's answer to ChatGPT is Google Bard, showcased only last Feb. 6, 2023.
Says DigitalTrends about Google Bard: "It's designed to simulate conversations with a human and uses a combination of natural language processing and machine learning, to provide realistic, and helpful responses to questions you might ask it.
Such tools may become particularly useful for smaller companies who want to offer natural language support to their customers without hiring large teams of support staff, or for augmenting Google's own search tools."
"Bard can be integrated into websites, messages platforms, applications on desktop and mobile, and a range of digital systems. At least it will be.
"It's not readily available outside of a limited beta test run; at least for now,' writes Jon Martindale of DigitalTrends.
"Bard generates text responses to questions asked based on information gathered from the web."
Google CEO Sundar Pichai has said Bard technology would be integrated into its existing search capabilities.
Some  aspects of the technology would be open to outside developers.
According to Wikipedia, the Chinese search engine firm Baidu announced in February 2023 that they would be launching a ChatGPT-style service called "Wenxin Yiyan" in Chinese or "ERNIE Bot" in English sometime in March 2023.
The service is based upon the language model developed by Baidu in 2019.
The South Korean search engine firm Naver announced also this month it would be launching a ChatGPT-style service called "SearchGPT" in Korean in the first half of 2023.
This month too, the Russian search engine firm Yandex said it would launch a ChatGPT-style service called "YaLM 2.0" in Russian before the end of 2023.
La Salle professor of business Ben Teehankee says what is critical to check about ChatGPT is "whether it is making some not-obvious mistakes."
He notes that "ChatGPT is fluent, but not always factual. What it gets right is a mathematical accident based on the data fed to it. It's like a precocious child who has listened to so many adult and expert conversations and then, when asked a question, gets the most common combination it has heard, and spouts it."
Other comments as gathered by Wikipedia:
James Vincent of The Verge website saw the viral success of ChatGPT as evidence that artificial intelligence had gone mainstream.
Journalists have commented on ChatGPT's tendency to "hallucinate" (make mistakes).
Mike Pearl of the online technology blog Mashable tested ChatGPT with multiple questions.
He asked ChatGPT for "the largest country in Central America that isn't Mexico." ChatGPT responded with Guatemala, when the answer is instead Nicaragua.
When CNBC asked ChatGPT for the lyrics to "The Ballad of Dwight Fry," ChatGPT supplied invented lyrics rather than the actual lyrics.
Researchers cited by The Verge compared ChatGPT to a "stochastic parrot".
In December 2022, the question and answer website Stack Overflow banned the use of ChatGPT for generating answers to questions, citing the factually ambiguous nature of ChatGPT's responses.
In January 2023, the International Conference on Machine Learning banned any undocumented use of ChatGPT or other large language models to generate any text in submitted papers.
An editor at The Guardian, a British newspaper, questioned whether any content found on the Internet after ChatGPT's release "can be truly trusted" and called for government regulation.
— Philippine Star, Feb. 16, 2023