Without attending a single rally or officially declaring his interest for the vice presidency, Senate President Vicente Castelo "Tito" Sotto III has beaten President Rodrigo Roa Duterte as the frontrunner for vice president in surveys by respected polling firms.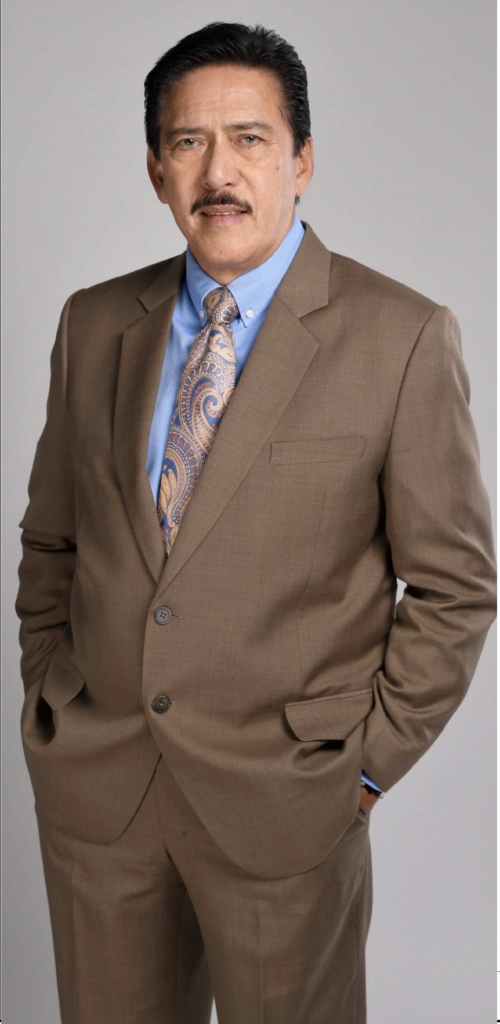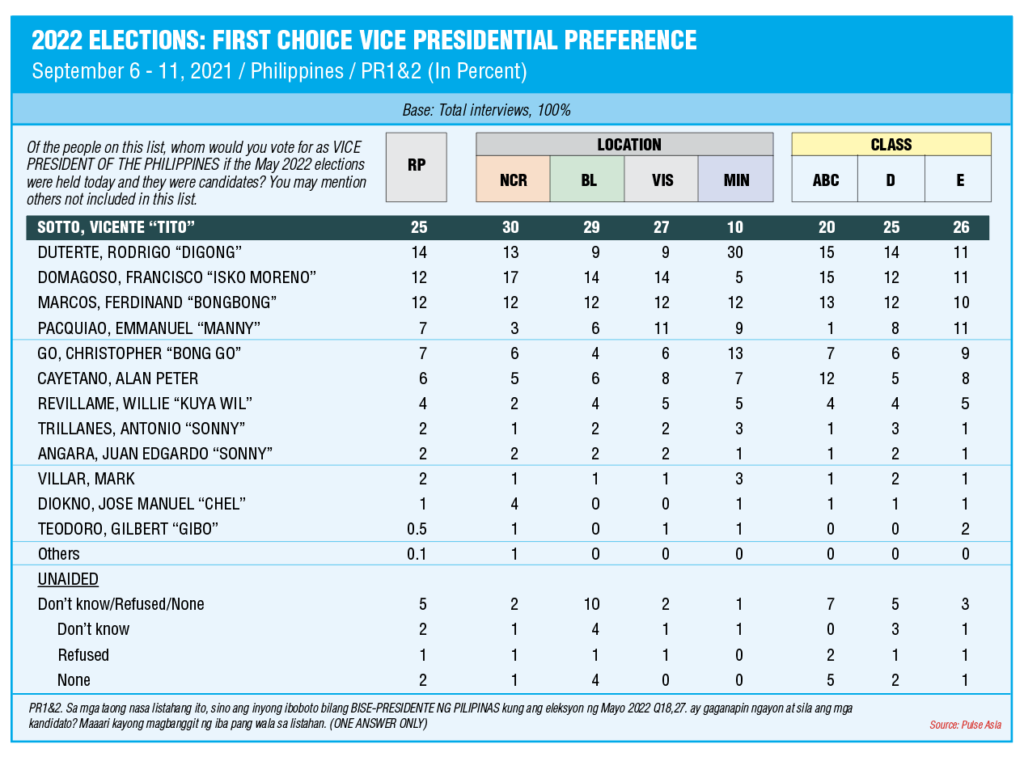 In June 2021, Duterte was the runaway choice for vice president. One of every five voters wanted him as their vice president in May 2022. Sotto languished in third place, with only one of every ten voters voting for him for the second highest position of the land.
Then in August 2021, the Senate conducted hearings into a P42 billion chunk of the 2020 budget of the Department of the Health transferred to the Department of Budget and Management (DBM).
A third of the money, or P12 billion, was allotted as payments to Pharmally Pharmaceutical Corp., an unknown company with very little capital (P625,000 when incorporated in September 2019).
Nondescript, Pharmally is without a decent office (just an email address), without adequate personnel (most of whom cannot be located), without a product, without warehouses, without delivery vehicles, without a financial track record. Under a Philippine law, such companies normally cannot get government supply contracts.
Senate Blue Ribbon discovers Duterte crony
The Senate Blue Ribbon Committee discovered that Pharmally had a very powerful backer and financier, a Chinese national named Michael Yang, a resigned economic adviser to President Duterte and a long-time resident of his Davao City. Duterte and Yang had been friends since 1999. Yang became his economic adviser in 2018.
The connection gave rise to speculation Duterte has maintained all these years a Davao Mafia that was cornering choice government contracts and to a growing outrage against high-level corruption in the government.
People outraged
The outrage was swift and unforgiving. In Pulse Asia's September 2021 survey, Duterte's daughter, Mayor Sara of Davao, lost 8.0 percentage points (about 4 million votes assuming a voter turnout of 50 million), as the No. 1 choice for president, from 28 to 20%.
Duterte himself was dislodged as the No. 1 choice for vice president. He lost 4 percentage points (about 2 million votes), from 18% voter preference in June 2021 to 14% in September.
Senator Sotto zoomed in popularity, moving from third place to No. 1, from 10% voter preference in June to 25% (one of every five voters) in September. The 15 percentage-point gain was equivalent to a whopping 7.5 million votes. His 11 percentage-point advantage over Duterte is equivalent to 5.5 million votes. This makes the Senate president the frontrunner for VP and possibly the likely winner in May 2022.
Why Tito Sotto is No. 1
What does Sotto's phenomenal survey performance in the VP race mean?
First, name recall counts. The Sotto name is famous for two reasons, one, because of Eat Bulaga. Premiered in July 1979, it is the longest running television variety show in the Philippines. Two, the original Sotto politicians came from Cebu. They were the brothers Filemon Yap Sotto (1872-1966) and Vicente Y. Sotto (1877-1950. Lawyers and journalists, they both served as councilor, congressman, senator and delegates to the 1934 Constitutional Convention that drafted the Philippines' best ever constitution. Vicente was the author of the Philippines' Press Freedom Law (RA 53).
Two, Tito Sotto has tremendous vote-getting power. He was No. 1 first time he ran for senator, in 1992, with 11.79 million votes, 3.47 million votes more than second placer, Ramon Revilla Sr.
Sotto ran for reelection for senator three times. He was No. 3 in 1998 with 11.52 million votes; No. 9 in 2010 with 11.89 million votes; and No. 3 in the 2016 with 17.2 million votes.
19-million-vote electoral base
His presidential candidate, Panfilo Lacson, was No. 4 in 2016 with 16.92 million votes. This implies that both Sotto and Lacson have a base following of at least 17 million. Plus a 12% growth in six years, that base of support should now hit 19 million, enough to win the presidency, assuming a five or six-way presidential race.
Three, performance counts. Tito Sotto served as vice mayor of the national capital Quezon City from 1988 to 1992. He is now on his fourth term as senator of the republic. He was first elected senator in 1992 which he topped, reelected in 1998, 2010 and 2016. In the Senate, Sotto became Senate majority leader and in 2018, the Senate president or third highest official of the land. As senator he has authored more than 200 laws.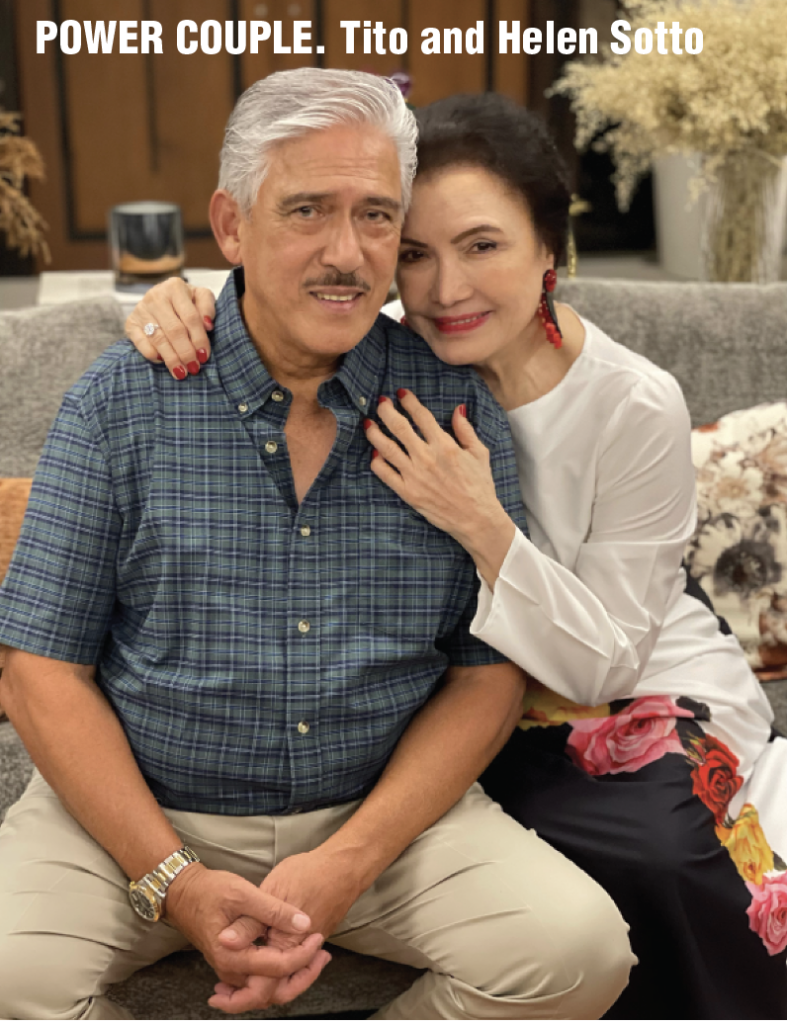 Tito Sotto is clean and decent
Four, Tito comes across as a clean, decent, and family-loving politician. He has weathered most of the slings and arrows of outrageous and divisive politics, wonderfully unscathed, thanks to his innate integrity and warm and easy manner with people.
Five, people are angry. They do not want what's going on.
Tito Sotto presents himself to the people at a crucial time in the life of every Filipino. The Philippines is caught in a dizzying maelstrom of a perfect storm. Three major crises are exploding simultaneously beyond measure—a pandemic that is the worst in 100 years, an economic recession that is the deepest in a century, and joblessness that is the most massive in our history.
Drowning in debt
Exclaims Senator Lacson: "The country is drowning in debt; many have lost their jobs because of business closures; the number of poor Filipinos has increased and so has the sector of people who have gone hungry; corruption is rampant; illegal drugs are still prevalent; some parts of our territory in the West Philippines Sea are gradually disappearing. These are just some of the biggest problems which cause despair among Filipinos."
Chimes in Sotto: "The economy has collapsed. COVID cases are on the rise. Corruption is widespread. Filipinos are suffering. Ordinary Filipinos used to be poor. Now the poor are even poorer and suffering some more."
We need to take action
"We need to take action," says the Senate president," before people lose hope entirely."
Ping and Tito's answer is experience and clean hands.
"Between me and Senate President Sotto are more than 80 years of honest, dedicated, and competent public service," Lacson points out. "We have the proven Competence, Integrity, and Courage to lead the country so we can rise from the rut we are in."
Their seeking higher offices, Lacson explains," is a great challenge but we need to restore the trust of our people in the government and in the leaders of the country."
Leadership, discipline with money
"The right leaders must exemplify 'Leadership by example' — not by words, but by actions. No leader can succeed if he cannot practice what he preaches," Lacson stresses.
"We need a leader who will fight for what is right and will fight what is wrong. Hence, the first of our priorities is a stronger response to the pandemic. We have to fill the gaps and correct the wrongdoing. We need strict discipline in the management of public coffers. There will no longer be swindlers and exploiters, whether close friends or strangers. There should be only one standard for everyone to follow and enforce. There are no sacred cows among those who will profit from the government."
Lacson did not touch pork barrel money
Lacson's integrity is intact. He has not been known to help himself with senatorial pork barrel which is P200 million a year or P1.2 billion in six years.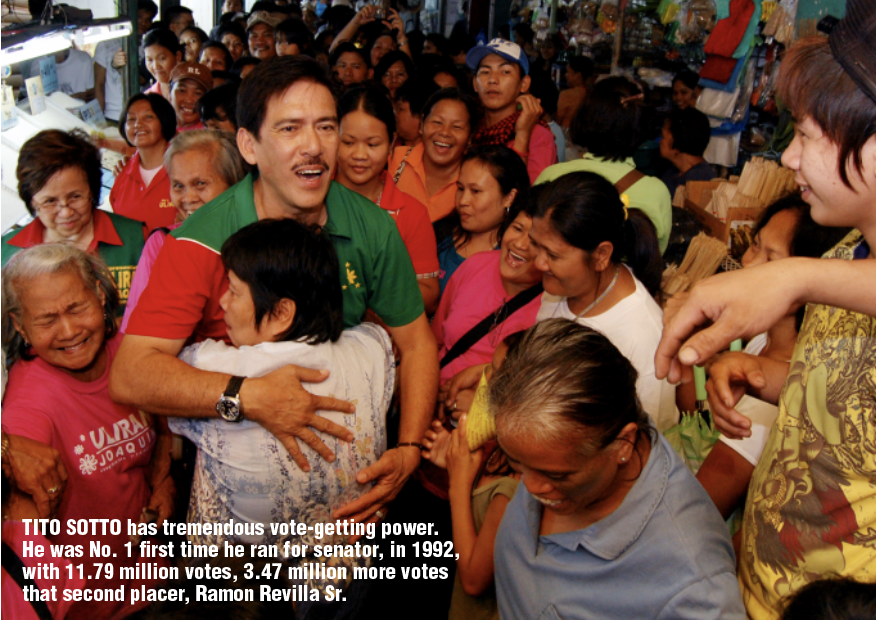 Our indigenous Chinese taipans like Ping because as a law enforcer and former chief of the Philippine National Police, he eliminated kidnappers specializing in victimizing the rich Chinese Filipinos.
Lacson comes from Cavite, a vote-rich province with the fastest-growing population growth. Cavite is part of the five provinces of Calabarzon which has 14% or 8.7 million votes, the largest voting region.
You may want to add to that the 1.85 million votes of Mimaropa—Mindoro, Marinduque, and Palawan, which are actually Tagalog provinces, to make it 10.55 million votes as Ping's bailiwick votes.
For his part, Tito Sotto reckons Metro Manila (which has 11.4%, 7.1 million, of all votes) is his bailiwick. His political lineage originates in Cebu, the No. 1 province in terms of votes (over 3 million), or 5% of total Philippines. As a region, Central Visayas, where Cebu is, is the fourth largest voting region, 8% of total votes or 5 million.
Sotto a Manilan, Tagalog and a Cebuano
Tito Sotto is both a Manilan (the first Sotto, Marcelino, came from Binondo) and a Cebuano. There is of, course, the pulling power of Eat Bulaga, one of the longest-running tv shows in the Philippines. Finally, Sotto's mother, a Castelo, comes from Nueva Ecija, a huge voting province. In Lacson and Tito Sotto, you have a bailiwick from which to pluck 22.5 million votes—7.1 million NCR, 8.67 million Calabarzon, 1.83 million Mimaropa, and 4.94 million Central Visayas, 37% of total votes in the Philippines.
READ FULL ARTICLE HERE: