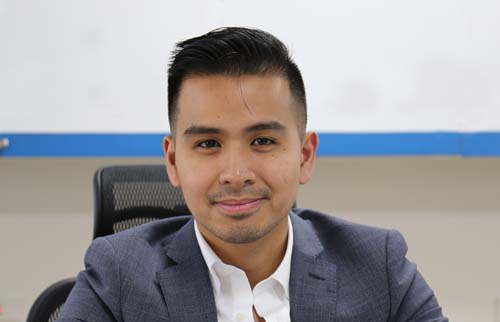 To solve unemployment, poverty, and congestion, Mayor Joseph Ejercito Estrada wants to build new residential and business districts away from the present shoreline of Manila on Roxas Boulevard and 3.5 kms into Manila Bay to create a new city by the sea.
Estrada has approved four major reclamation projects to reclaim from Manila Bay a total of 1,200 hectares. Turning sand to land will increase Manila's total land area, by 28%, from 4,288 hectares to 5,488 hectares over the next two to six years.
The four reclamation projects are: Horizon Manila, 419 hectares; Waterfront Manila Premier Development, Inc., 318 hectares; UAA Kimming Group Development Corp., 407 hectares; and Manila Harbour Centre, 50 hectares.
Horizon Manila
Of the four, the 419-hectare project of Horizon Manila appears to have the most complete plans and paperwork. It is also the biggest of the four and quite naturally, is now the city's centerpiece and legacy project.
Jbros has secured all the required permits and approvals, except for area clearance, which should come any day now as this is being written.
With an area clearance, the government will give Horizon Manila the notice to proceed (NTP). To comply with environmental rules and to guard against future storm surges, Horizon Manila will be elevated four meters above sea level, making it higher than the city proper itself, which is below sea level.
The reclaimed business, residential and entertainment district will be connected to Manila and Makati by two iconic viaducts, each costing P7 billion to build. The design of the viaducts will rival that of San Francisco's Golden Gate and New York's Brooklyn Bridge, curving gracefully like pathways to paradise.
"With an NTP, we can break ground in three months," vows Jesusito "JR" Legaspi Jr., president of Jbros Construction Corp., the triple AAA construction group behind Horizon City, and today, one of the country's most progressive and fast-growing engineering and construction companies.
Estimated cost of the Jbros reclamation (including dredging, roads, utilities, and bridges) is anywhere from P100 billion to P150 billion. That in turn will generate projects in terms of vertical construction projects (like office buildings, condominiums, shopping malls and terminals) of between P1.4 trillion and P2.8 trillion.
Legaspi believes once the reclamation gets going, investors will start coming in. Inquiries have been received from potential investors from South Korea and China.
The Jan de Nul group of Belgium will do the reclamation for Jbros Construction. The JDN Group is legendary for its dredging and reclamation projects worldwide with €2 billion in annual revenues and €365 million in EBITDA as of 2017.
Assuming it takes P2 million to create one job, P2.8-trillion investments could create 1.4 million jobs. On the other hand, the low-end estimated investment of P1.4 trillion could still create 700,000 jobs.
Those estimates could be conservative. Housing and construction have a multiplier effect of 14 times. So a P100-billion project generates revenues in ancillary services and businesses worth P1.4 trillion.
Reclamation will solve problems
With its massive job creation potential, reclamation solves instantly for Mayor Estrada the city's unemployment problem. A UP study found that among Metro Manila cities, Manila has the highest incidence of poverty and unemployment. As well its poverty and congestion. And of course, its horrendous traffic. Finally, Manila will recapture its title as the original and best central business district in the national capital region.
Estrada estimates the four reclamation projects will create at least 500,000 in new jobs, generate P17 billion in new tax revenues, and P10 billion in real estate taxes.
Those estimates are by now grossly understated. They were based on a selling price of P300,000 per square meter of reclaimed land. But the going rate for reclaimed commercial and business land along the bay has hit P800,000 per sqm, the price Horizon City projects in 2023 yet.
Remarkably, the Manila city government won't spend a single centavo for creating 1,200 hectares of new land. The four reclamation projects are a partnership with private investors who finance everything with the city government owning 43% of the total area reclaimed, for free.
4.19M square meters of land
Horizon Manila alone will create 4.19 million square meters. Of that, Jbros Construction Corp. will get 56.8% or 2.379 million square meters, and the city government 1.81 million square meters or 43.2%. Of the 4.19 million sqm., 2.723 million sqm. (65%) will be saleable; the remaining 1.466 million sqm. will be for common areas.
Horizon Manila has been granted a maximum floor area ratio of 24 times, meaning, for certain zones in the islands, a one hectare area theoretically becomes 24 hectares. The 24 FAR is due to the fact that the Jbros reclamation is 3.5 kms away from Manila's shoreline and is thus away from the flight corridor of airlines landing and taking off at NAIA.
Jbros Construction will probably opt for a more practical FAR of 14.53 for its saleable areas. When completed, Horizon Manila will serve an average daytime and nighttime population of 1.32 million, meaning, seven of every 10 Manileños can live, work, and play comfortably in the reclaimed districts, enjoying both the majesty of sunrise and Manila's famed sunset and its exotic amenities.
Asia's best bet in real estate
At Fort Bonifacio Global City, which has no view of Manila Bay and the sprawling vista of Roxas Boulevard, deals have been done at P1.3 million per square meter and the new district's exquisite amenities.
With declines in prime business property prices in Hong Kong, Tokyo and New York, Manila is suddenly Asia's best bet in real estate. Land prices at the national capital, for residential, commercial and industrial purposes, are at their highest ever.
Four factors are propelling the astronomical surge in property prices:
Why the boom
1) The influx of Chinese investors, tourists, and gamblers (China will become the biggest source of tourists for the Philippines, overtaking the Koreans and the Americans; the Chinese have overtaken Filipino expats as the biggest buyers of residential property);
2) The boom in business process outsourcing (BPO) and call center business, now the second biggest dollar earner after remittances;
3) The steady remittances of Filipino expats or OFWs which amount to at least P1.5 trillion yearly; and
4) The revival of the economy's dynamism buoyed by the largest infrastructure spending in the country's history and an unprecedented 69 quarters of consecutive growth. In the last quarter of 2018, the main driver for the 6.1% GDP growth was construction.
Economic reforms under Duterte
"Our economy has been growing at an average of 6.5% during the first 10 quarters of President Rodrigo Duterte's administration," gushes Finance Secretary Carlos Dominguez.
Duterte's is a reformist administration. Says Dominguez:
"The government has passed numerous sectoral and administrative reforms. The reforms include institutional strengthening such as the new law further empowering our central bank. They also include rapid adoption of new digital technologies to improve governance through real-time payments systems, the introduction of a national ID system, and new platforms to minimize the cost of doing business."
"We are particularly proud of the passage early this year of the rice tariffication law. This was, understandably a politically difficult reform measure to pass. The liberalization of rice trading, through this law, was finally achieved under the current government after more than 30 years of attempting to do so under various administrations, including that which I served under–of Cory Aquino. This policy reform measure will bring down the cost of rice, the staple food of Filipinos and a major contributory factor to inflation, and make quality rice more affordable and accessible to Filipino consumers. It greatly adds to the flexibility of our economy and opens the door to dramatic changes in our agriculture."
Stronger resilience
"These reforms should translate into even stronger resilience as we face the challenges of this year…By striving to make our economy more inclusive and our governance more responsive to the waves of technological change, we strive to continue building on our growth momentum."
"The reduction in individual income tax rates by the TRAIN law put more money in the pockets of 99% of our wage earners. This reflects in the rising demand and improved profitability of our domestic enterprises across the board. At the same time, our tax reform law attained 108% of its revenue target and improved revenue flows to the government. Our tax effort is now at 14.7% of GDP — the best number we have achieved in two decades."
A level playing field
Looking forward, Finance chief Dominguez proposes "the reduction of the corporate income tax rates to be closer to the regional average and the rationalization of the fiscal incentives regime to create an even playing field, especially for new businesses bringing in investments to help power the economy."
Dominguez points out:
"The Philippines is the first country in the region that first embarked upon a tax reform program before moving deliberately on a massive infrastructure program. With the tax reform program creating a robust and recurrent flow of revenues, we now have the means to invest in upgrading our logistics backbone."
"For years, the Philippines underinvested in public infrastructure. This caused our infrastructure backbone to fall behind those of our neighbors. We are correcting this rapidly. Last year, infrastructure disbursements amounted to $16.9 billion, equivalent to 5.1% of GDP. This is the first time in the Philippines' history that our infrastructure disbursements hit above 5% of GDP."
Manila is the heart and hub
Not surprisingly, a substantial portion of that massive infra spending centers in Metro Manila (it will have a stupendous P357-billion subway) and in regions 100 kms north and south of it.
Manila is the heart and hub of the mega metropolis that is Metro Manila, a region of 17 cities and towns that together accounts for 36% of national economic output, 10% of its national population, a third of its total vehicles, on barely 0.2% of the country's land area.
With a nighttime population of 1.8 million (the daytime population is easily double, says Mayor Estrada because most of those who avail themselves of the city's basic services are non-Manileños) and a population density of 43,793 people per sq. km, Manila is the world's densest city.
Manila is more than twice as dense as Paris which has 21,498 people per sq km., and 54% more dense than the No. 2 densest, Mumbai, and No. 3, Dhaka.
Manila is a blend of ancient history and contemporary culture. It was founded on June 24, 1571 by Miguel Lopez de Legaspi. At 448 years old, Manila is one of Asia's oldest cities. It is also the first chartered city, having gained its autonomy on June 18, 1949.
Burnham designed Manila
Manila was designed by the legendary American architect Daniel Burnham (he master-planned Manila, Baguio, Chicago, and Washington DC and the term skyscraper was first used for his buildings) as a bayfront development with wide open spaces, grand boulevards, and lush greenery, design motifs that Horizon hopes to replicate in its future bay city.
In a way thus, Horizon Manila's reclamation will enable Manila to recapture its glorious past while helping leapfrog the metropolis into the edge of tomorrow.
In Manila are enviable cultural and historical landmarks and icons
They include: Binondo, the oldest and largest Chinatown in the world (only Beijing is bigger); the sprawling Rizal Park or Luneta, one of the largest urban parks in Asia, where the national hero met his martyrdom, and venue of many presidential inaugurals; the Walled Spanish City Intramuros; the neoclassical Post Office building designed by famous Filipino architects Juan Arellano and Tomas Mapua and which Burnham himself located between two major bridges for access to Pasig River; Fort Santiago, the National Museum, the art deco Metropolitan Theater (which Estrada wants to buy back), and the Intramuros Golf Course, once owned by the city government.
Most competitive city
The presence of these landmarks enabled Estrada to win the coveted Most Competitive City award from the National Competitiveness Council.
Manila was for many decades the Pearl of the Orient, the Paris of the East, and Asia's most dynamic city and trading hub, far ahead of then rural Hong Kong, Taipei, and Singapore.
Until the early 1970s, the Philippines was after all, the second richest country in Asia, after Japan. The Philippines was exporting 10 times more in value to the world than either Taiwan, Hong Kong, South Korea, or Singapore.
So important a city was Manila to the nation that for four decades, its department heads were appointed by no less than the President of the Philippines as if they were cabinet members. Estrada's father, US-educated Emilio Ejercito was Manila's first sanitary engineer and served as such for nearly 30 years as a presidential appointee.
From the mid-1970s to the late 1980s, Philippines underwent one crisis after another and with its economic decline, Manila also lost its preeminent place among the great cities of the world.
Recapturing Manila's old glory
With sound management and his reclamation projects, Mayor Estrada hopes to recapture Manila's old glory as the Pearl of the Orient. Long before the Americans came in 1898, Manila was already indeed the Pearl of the Orient.
The momentum is there. Estrada is Manila's most experienced mayor ever, having been mayor of San Juan for 17 years, senator for six years, vice president for six years, and president of the republic before his election as Manila hizzoner in 2013.
After turning around Manila's bankrupt finances, boosting the morale of police and City Hall employees by paying long-delayed allowances and pay increases, reducing crime, and spending heavily on education, medicare and local infrastructure, Estrada is seeking a third term as mayor, "my last hurrah", he says, and to build a new legacy, the reclamation of some 1,200 hectares from the city's famed Manila Bay.
After nearly six years at the helm of the Philippines' capital and premier city, Mayor Estrada has found to his dismay that his three major and nagging problems are: unemployment, poverty, and congestion. Those, in turn, have given rise to three equally pesky problems – crime, illegal settlers, and traffic.
The problems are so grave and interconnected no one would know what is the cause and what is the effect.
In the last five years, Estrada tried to cope with the problem with one panacea –money.
Manila income doubled
During the period, he more than doubled city income by taking a bold but critical step – he tripled real estate taxes. The higher property taxes nearly cost his reelection in 2016. He won by a scary hairline margin of just 2,000 votes.
Higher and more efficient tax collection enabled Estrada to retire gargantuan city debts he inherited when he took over the city in 2013—more than P5 billion.
He then used what was left of the city income to pursue a comprehensive menu of services, an unheard of womb-to-tomb program of free services to the city's poor and marginalized – free education (from elementary to college), free uniform, free snacks for the malnourished, free medical care – from child birth to hospital care, and free burial for the indigents.
With reclamation, over the next two years to six years, Estrada will be able to accomplish five major objectives: 1) increase substantially city revenues, 2) attract businesses and investors, 3) solve unemployment almost overnight, 4) relocate all of the city's 200,000 squatters, and 5) modernize Manila to enable it to march in cadence with the major metropolitan areas of the world.
"It will be my enduring legacy," Estrada says.
Great cities came from reclamation
Many of the world's great cities were built with the help of massive reclamation – Shanghai and Shenzhen in China, Singapore, Hong Kong, Dubai, Doha, Mumbai (India), Jakarta (Indonesia), Nagoya (Japan), and Incheon (South Korea).
A whole country, the Netherlands has for centuries relied on reclamation to battle crippling and deadly floods and storm surges that in the past killed as many of 100,000 in one blow. Today, the Dutch boast of the best in dredging and reclamation technology. Dutch firms are active in many of Manila's reclamation projects, including Horizon Manila.
Over the past two centuries, Singapore's land area has expanded by a whopping 25% – from 58,150 to 71,910 hectares (or 581 to 719 sq km), thanks to the miracle of a man-made engineering feat known as land reclamation.
China is among the countries which have built the most artificial land; from 1949 to 1990s, the total area of land reclaimed from the sea of China was about 13,000 square km.
Dubai's Palm Islands are the largest manmade islands in the world and take their name from their artificially crafted palm tree shape.
These offshore islands have since become a popular holiday destination thanks to their uniqueness and Dubai's fast-growing tourist trade.
Much of the coastlines of Mumbai, India are reclaimed. Reclamation created one of the world's megacities. It took over 150 years to join the original Seven Islands of Bombay.
Of course, Manila is no stranger to reclamation.
The present Roxas Boulevard came from reclamation, as are the Cultural Center Complex and the Mall of Asia. Reclamation gave vitality and dynamism to Metro Manila.