By Tony Lopez
"The ERC ruling is a significant blow, not just to us, but more significantly, to the public, which will have to contend with higher electricity costs with the termination of the PSAs. That is why we are weighing all possible options."  

Ramon S. Ang, SMC CEO
In professional boxing, the rules and decisions are set by the referee inside the ring and outside the ring, by a panel of three judges.  All four are supposed to be independent, fair-minded, and are not related, directly or indirectly, with any or both boxers in the ring.   They must conduct themselves in a professional manner at all times.
Imagine if the Philippine Department of Energy were managed by a referee and three judges with the credentials and rules of fairness of boxing. You can say the DOE would be above reproach.
Now, imagine the present DOE—the regulator of the Philippine energy industry. Is it above reproach? Its top three heads ALL came from a single employer or company—the Aboitiz group, the Philippines' largest energy producer and retailer.
The Energy Secretary, Popo Lotilla was a director of Aboitiz Equity Ventures, the listed holding company of the Aboitiz group.
The chairman and CEO of the Energy Regulatory Commission, which regulates pricing and supply of energy sources, is Monalisa C. Dimalanta.  She was the chief legal and compliance officer of Aboitiz Power, a major subsidiary of AEV. She is a journalism graduate of UP. In journalism, fairness and balance are sacrosanct rules.  At the University of Michigan, she finished her master of laws.  You cannot say she is ignorant of law and ethics.
The Power Sector Assets and Liabilities Management Corporation (PSALM)—what a fanciful name—regulates the sale and disposition of power assets and contracts. Professionalism and integrity are among its core values. Its officers must demonstrate high personal and professional integrity and sound judgement. PSALM's president and CEO is Dennis dela Serna. In his previous immediate life, he was the first vice president for regulatory affairs of Aboitiz Power.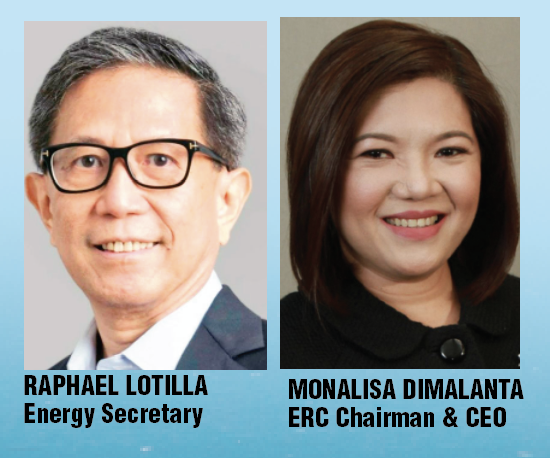 Imagine if Lotilla was a boxing referee, and that Dimalanta and De la Serna were the two of the three judges.  Boxer A was their previous employer.  Boxer B is the other protagonist.
A 3-to-1 advantage
What are the chances of BoxMOing B getting a fair decision? In simple math—one referee plus two judges is three.  One judge, the third, is independent.  That's a three to one advantage for Boxer A.
On Oct. 4, this year, the ERC denied the petition, filed in 2019, of SMC Global Power and Meralco for a rate increase. SMC Global's main power source, coal, had gone up in price, 3.26 times, from a low of $140 per ton in November 2021 to a high of $457 per ton by September 2022. Such a steep price increase deserves extraordinary consideration by the regulator. But no. ERC applied the books. No increase.
SMC Global is a subsidiary of San Miguel Corp., the country's second largest power producer. SMC is Boxer B in our analogy above.
Now, I ask you: Did SMC get a fair shake from ERC?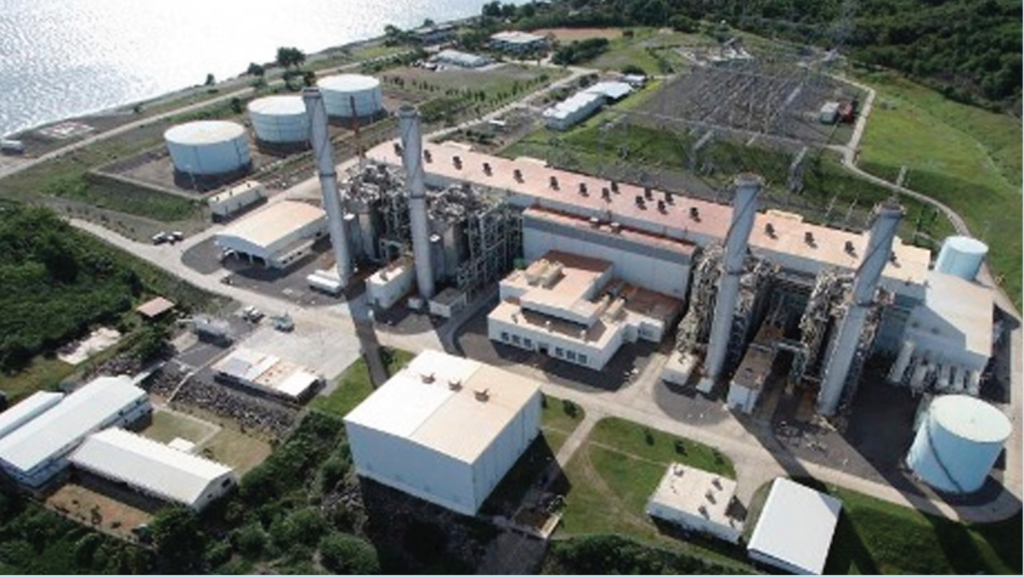 Meanwhile, SMC CEO Ramon S. Ang has expressed confidence that its power subsidiary, SMC Global Power Holdings Corp., (SMCGP) will weather its present challenges following the ERC denial of its petition for temporary relief from its fixed-rate power supply agreements with Meralco.
"While we find the recent decision by the ERC denying our petition for temporary relief from skyrocketing global fuel prices unfortunate, SMCGP remains in a stable position to navigate these circumstances. We have never been more confident of the fundamental strength of our businesses," said a crestfallen Ang.
He said the company remains fundamentally strong, with a sound strategy to manage all of its financial covenants and obligations, even as it pursues its expansion and transition to Battery Energy Storage and cleaner power technologies.
Ang concedes the adverse ERC decision, will significantly impact its two power facilities with fixed-rate PSAs (power supply agreements). But the ruling would have no adverse implication on a consolidated basis for SMCGP, he assured.
Will manage maturing debts
"We will be able to manage the company's maturing obligations in 2023 and beyond. If necessary, there will be SMC parent support. For our bondholders, SMCGP will continue to be fully-compliant with its financial covenants at all times," Ang added. Since June, SMCGP no longer needed to pay P12 billion per annum in capital lease payments under its Independent Power Producer Administration (IPPA) contract for the Ilijan plant. This will have a full-year positive impact for the company in 2023. This provides the company "a lot of financial flexibility" whether it opts for capital expenditure, refinancing, or paying down debt
Ang stressed that by 2023, SMCGP would be realizing at least P8 billion to P10 billion in earnings before interest, taxes, depreciation, and amortization (EBITDA) from the Battery Energy Storage System (BESS) project.
Also by next year, the company's new Mariveles power plant will be online, contributing an additional P5 billion to P6 billion in annual EBITDA.
SMCGP will also no longer make capital lease payments of about P14 billion per year under its Sual power plant IPPA, effective October 2024.
By this time, its full 1,000- MW BESS project would be contributing P12 billion to P15 billion EBITDA per annum, Ang said.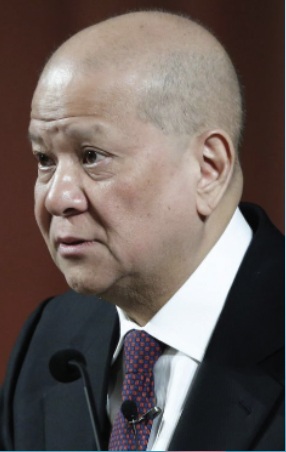 Ang also emphasized that all of SMCGP's capacity is fully contracted. To address continuously rising coal prices to better manage costs, Ang said that SMCGP has used for its coal plants, low-grade coal—relatively cheaper than high-grade coal This lowers blended fuel cost.
Meanwhile, Don Ramon will seek legal remedies to address the unfair setup at the DOE and its agencies, ERC and PSALM.
Next to seeking to reverse the unfavorable ERC ruling, SMC is looking at termination of its fixed rate contracts. With a termination of the PSAs, the power supply freed can be sold at the Wholesale Electricity Spot Market (WESM) or Meralco, for its emergency power requirements, or distribution utilities and electric cooperatives at prevailing market terms. These would allow SMC to recover in full its power generation costs.
"The ERC ruling is a significant blow, not just to us, but more significantly, to the public, which will have to contend with higher electricity costs with the termination of the PSAs. That is why we are weighing all possible options," Ang warns. 
No penalties
Ang clarified there are no penalties associated with a termination, as this would be in accordance with the provisions of the PSA. He explained: "As fiduciaries, we need to act in the best interest of all our different stakeholders. Our petition for temporary rate hike was necessary to allow us to be better placed to grow responsibly, provide reliable power supply for our consumers, generate and secure jobs, and push through with our sustainability goals, as our country's partner in economic recovery and growth."