Ferdinand Marcos was a strong and decisive leader. He unified the country. He gave his people a sense of history, a sense of purpose and a sense of nationhood. He rescued the country from a communist takeover. He saved the archipelago from being torn asunder by Muslim separatists. He saved the country from economic ruin following two major oil shocks, in 1973-1974, when crude price rose nearly six-fold, and in 1979-1980 when it tripled. Then things unravelled beginning 1983. Now, his son wants to be President.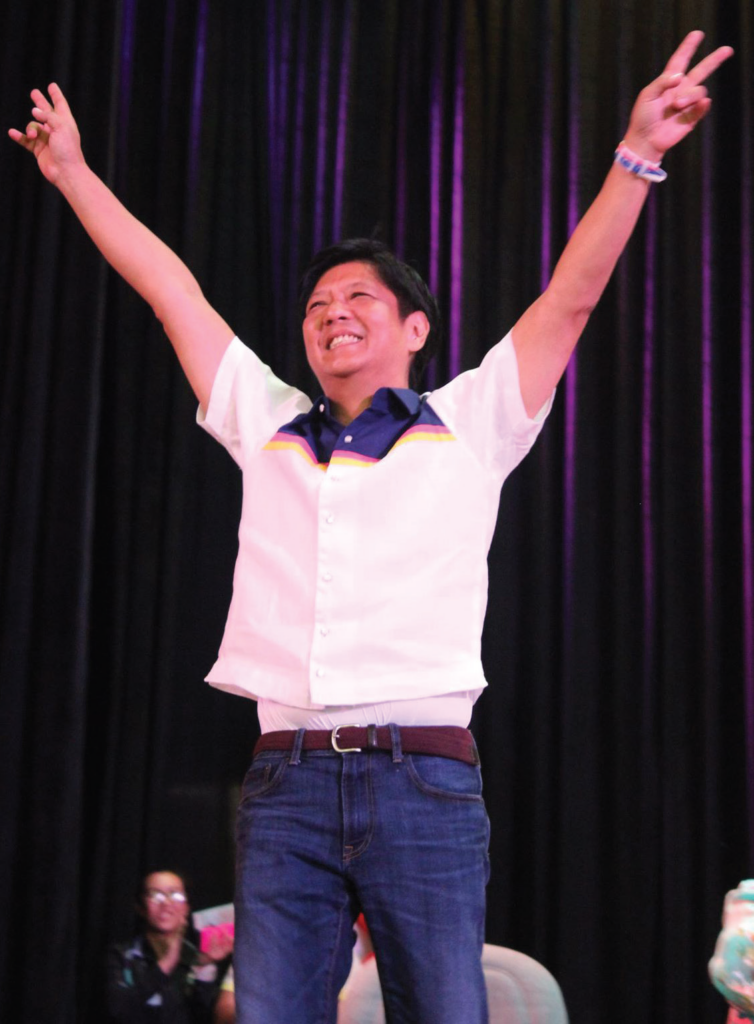 Ferdinand "Bongbong" Marcos Jr. gave a seminal interview with Toni Gonzaga who has excelled in her tv blog. The interview has been viewed by at least 7.8 million. The interview put Bongbong and the Marcos family in very good light.
The only son of the Philippines' longest-serving president (20 years) is a cut from the same cloth. Bongbong has his old man's baritone voice. BBM has a substantial chunk of his dad's intelligence and capacity for profound thinking. He has the strongman's shirt, waist, and shoe size. But can he fill in Marcos's old shoes? Can he win the presidency?
The best candidate
In terms of family heritage, political brand, solid regional following, political machinery and awesome resources, Bongbong should be a shoo-in for the presidency, being the most qualified and the best leadership experience in terms of osmosis from the late Marcos.
Per Pulse Asia's September 2021 survey, Bongbong Marcos is only the second choice of the people for their chief executive if elections were held during the month. Sara Duterte had 20%, down from 28% in the June 2021 survey; Marcos 15%, up from 13% in June, and Manila Mayor Isko Moreno, 13%, down from 14%. A rating of 15% and 13% could be a tie, given a survey error margin of 2.0 percentage points.
With Sara insisting she is not running for president, Marcos becomes the frontrunner for president. His top rivals seem to be losing steam, with Sara down 8 points, equivalent to 4 million votes assuming a 50-million voter turnout, and Moreno down one point, or half a million votes. Manny Pacquiao showed some luster, up from 8 to 12%. VP Leni Robredo, 8%, and Senator Ping Lacson, 6%, are deep in the bottom rankings despite a 2 percentage-point gain, at 6th and 7th, respectively.
The Marcos legacy
The issue now is the so-called Marcos legacy. The allegations assault one's imagination. FM was a dictator. He was a strongman. He was a human rights violator. He borrowed to excess, from $700 million in 1966 when he became president to $24 billion by the time he was ousted in 1986. He was claimed to have plundered between $5 billion and $10 billion. (Little of that was proved). He was accused of killing arch his political rival. (He was very sick on the day Ninoy Aquino was assassinated). Was Marcos the evil the Yellows painted him to be?
Well, that is one part of the narrative. And it is a narrative that has gained for the Aquino family two presidencies totaling 12 years and 4 months despite the lack of preparation for the job of Cory Aquino and her only son, Benigno Simeon Cojuangco Aquino III.
Marcos was not evil
The other narrative, of course, is that Marcos was a strong and decisive leader.
He unified the country and gave his people a sense of history, a sense of purpose and a sense of nationhood. He saved the country from a communist takeover. He saved the archipelago from being torn asunder by Muslim separatists. He saved the country from economic ruin following two major oil shocks, in 1973-1974 when crude oil rose nearly six-fold from $1.82 per barrel in 1972 when he declared martial law to $11 in 1974, and in 1979-1980 when oil tripled in price from $12.79 per barrel in 1978 to $35.52 in 1980.
Marcos governed during the most difficult period
Marcos governed the country during its most difficult period, like a matter of life or death. It is a wonder that when he was ousted by a so-called People Power in 1986, the country was still relatively intact.
Marcos was perhaps the most charismatic of all Philippine presidents when democrats were still fashionable in elections and statecraft.
He embodied the best in the modern Philippine leader and was the nearest epitome of a great president.
He was a scholar with a keen sense of history, a genuine war hero with more medals than Audie Murphy, a bar topnotcher despite having reviewed in jail, a great orator with a booming baritone, endowed with a political ideology and an eidetic memory (he once delivered a prepared speech to a joint session of the US Congress direct from memory). He had zeal and fervor to make his country great.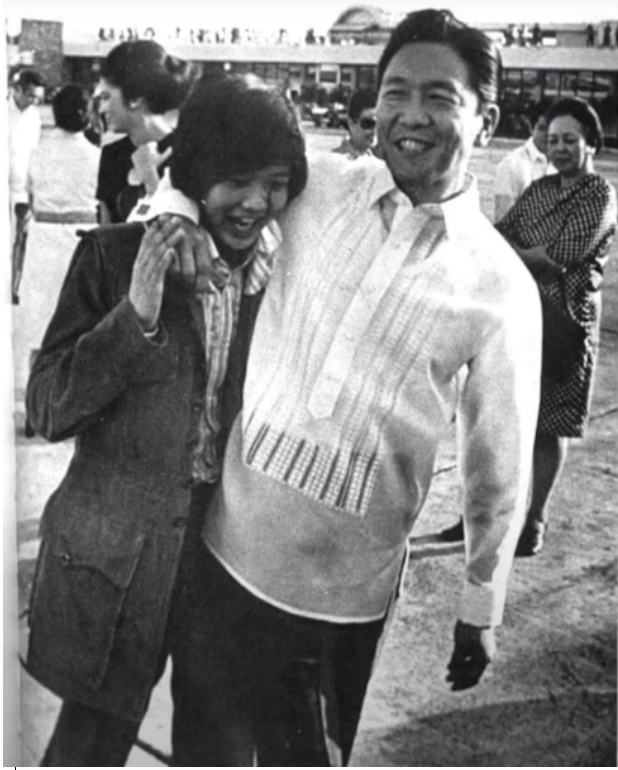 President in 16 years from first election
Marcos entered politics in 1949 and campaigned for congressman, promising his northern Luzon common folk: "Elect me your congressman now and I'll give you an Ilocano president in 20 years." He did it in 16 years. He won as congressman and served for three terms. He was elected senator in 1959, was reelected in 1963 and became Senate president.
He was elected president in November 1965 and won reelection in 1969, the first president to do so. In 1972, he declared Martial Law, ensuring his rule for 20 years, the longest by any Philippine president. He again won reelection in 1981, the only Filipino president to have three consecutive terms.
Notable
His 20-year rule is notable for many things, aside from the usual gripes about corruption and dictatorship.
On the economic front, Marcos was the first to achieve rice self-sufficiency, the first to produce a 8.9% economic growth (in 1973), the first to manage the country's energy problem properly, the first to design a major industrialization program, and the first with a genuine land reform with an all-encompassing target of land transfers.
Average GDP growth during Marcos's 20-year regime was 3.8%; inflation, 10.3%. He was the first president to score a GDP growth of 8.92%, in 1973, and repeated that with 8.8% in 1976.
Of course, he was also the first president to score a massively negative GDP growth, -7.32% in 1984 and repeated that with -7.3%, the following year, in 1985 which led to the Philippines' first post-War recession.
Our President Duterte has already exceeded the -7.3% in 1985, with a -9.6% economic slump in 2020.
Most productive president
According to Juan Ponce Enrile, a close ally of 21 years before he rebelled against him in 1986, "Minus the alleged corruption, Marcos was the most productive president we ever had."
JPE enumerated what FM has done: Marcos initiated the expansion of irrigation systems all over the country, the expansion of the infrastructure of the country like the Philippine Friendship Highway from Aparri to Zamboanga, the development of our port systems, the expansion of our air capability, the modernization of the military organization, and land reform.
Infrastructure
Many of the plans being followed for the present infrastructure of the country were products of the Marcos period.
"In the field of international relations, Marcos initiated the one-China policy to the chagrin of Taiwan, opened relations with Moscow, shortened the lease on the American bases from 99 to 25 years, reduced the hectarage of the bases, and required the Americans to pay rent.
"He was able to preserve the national integrity in spite of the Moro National Liberation Front. He initiated the first tax amnesty, which was the most successful tax amnesty, and initiated the coco levy system to replace the aging coconut tree population. Today, the coco levy is now worth P100 billion.
"FM brought the country closer to many countries because of his adoption of satellite. We solved the rice crisis, the cooking oil shortage, the gasoline crisis. Without the stain of corruption, Marcos was a great president," Enrile told me.
READ FULL ARTICLE HERE: