(Speech at the Philippine Business Forum in Tokyo, Japan, Nov. 14, 2022)
By Rafael Fernandez de Mesa
Head, Aboitiz InfraCapital Economic Estates
President, LIMA Land, Inc
and Cebu Industrial Park Developers, Inc.
Aboitiz InfraCapital is the infrastructure arm of the Aboitiz Group, one of the Philippines' largest and most established business conglomerates.
Tracing its roots to the late 1800s, Aboitiz has transformed its business from Abaca trading to owning major interests in power, construction, land, infrastructure, food, and banking.
The Aboitiz Group is recognized as one of the best-managed companies in the Philippines, and in the ASEAN region, consistently cited for its commitment to good corporate governance and corporate social responsibility.
Over the past 30 years, Aboitiz InfraCapital Economic Estates has been committed to advancing industries and life.
We have done so by upholding best practices in environmental management, social responsibility, and good governance within our Economic Estates, as well as in the communities wherein we operate.
Through our Economic Estates, we have been delivering innovative concepts in the form of Mixed-use Estates anchored on industry and complemented by commercial, residential, and institutional uses.
Today, our Economic Estates span 1,400 hectares of development across the Philippines and are home to upwards of 200 world-class companies, and leaders in the industry, that directly employ 100,000 people.
Our Economic Estates are located in Luzon and the Visayas, and include:
MEZ2 Estate, a 63-hectare PEZA registered zone in Lapu Lapu City, adjacent to the Mactan Cebu International Airport.
West Cebu Estate, a 540-hectare PEZA registered zone in Balamban, just over 50 km from Cebu City, and known as the Shipbuilding Capital of the Philippines.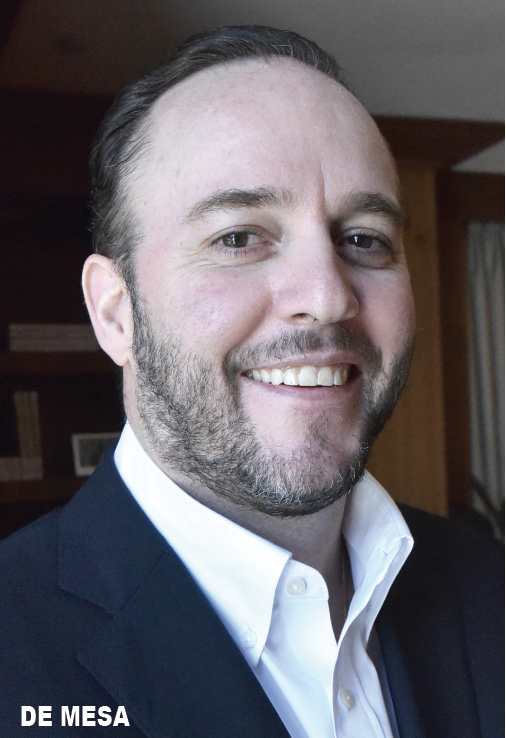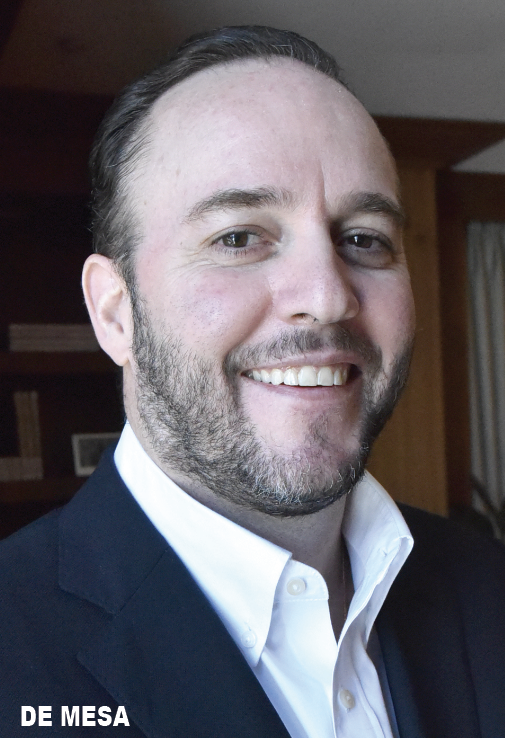 Largest project
And lastly, our largest project, LIMA Estate, a nearly 800-hectare PEZA registered zone in Lipa and Malvar, Batangas, situated at the heart of CALABARZON, the Philippines' most well-known, and premier, center of industry.
Our efforts have been recognized, both locally and abroad, and we have received numerous accolades, citing our leadership in industrial-anchored development.
These recognitions are not only a testament to the Philippines being an attractive destination for foreign investment, but it also shows that our team's expertise in developing and operating industrial estates is at par with the highest global standards.
While we are proud of our track record in industrial development, we recently celebrated what may be some of our most important achievements to date.
Over the past year, we have been working with the Philippine Green Building Council on a pilot program for BERDE District Certification.
BERDE, or Building for Ecologically Responsive Design Excellence, is a tool utilized by the Philippine Green Building Council to assess, measure, monitor, and certify the performance of green building projects that go above and beyond existing laws, regulations, and mandatory standards.
It's important to note that the tool is not only recognized as a benchmark locally but it is also guided by the World Green Building Council's internationally-recognized standards for green development.
We are honored to be the first and only Industrial Estate in the Philippines to receive BERDE District Certification for LIMA Estate, and we are also very proud to have set the bar high for those that will follow, by having achieved the maximum 5-star rating. In the process we also became the largest project of any kind in the Philippines, to achieve this certification.
Adding to that, LIMA Estate also recently won the PhilGBC Leadership in Sustainable Design and Performance Award for the Commercial subcategory, and just this October, PropertyGuru Philippines Property Awards, named LIMA Estate Best Green Development, and also awarded us with the Special Recognition for Sustainable Design and Construction Award.
These achievements are validation of our commitment to sustainable development, including the contribution of our projects to health and well-being, community engagement, and economic opportunities.
Situated in Lipa and Malvar, Batangas, is our flagship Economic Estate, LIMA Estate.
Lipa and Malvar are both thriving communities with a combined population count of close to half a million people, drawn in by the economic activity that LIMA Estate has helped to generate.
At present, LIMA Estate is home to upwards of 140 world-class companies that directly employ over 65,000 people.
LIMA's fully-integrated ecosystem of infrastructure services, as well as its commercial, residential, and institutional components, benefit not only the employees within the industrial area but also the flourishing communities within and around LIMA Estate.
While the industry has been the catalyst for what LIMA Estate has become, LIMA Estate is quickly emerging as more than just a leading industrial estate, it has also become a center for commerce in the Batangas province, thanks to its 30-hectare Central Business District.
We envision the Central Business District to continue creating high value-added jobs outside of Metro Manila, and to support LIMA Estate in becoming a sustainable and smart economic hub, not just to rival the best in the country, but one that will serve as a benchmark in the Asia Pacific region.
Currently housed within the CBD are various commercial components such as The Outlets at Lipa, which is the largest outdoor lifestyle mall in the area.  Here you'll find popular brands such as H&M, Nike, and Adidas, as well as a number of restaurants and entertainment offerings.
This is also where you'll find the Aboitiz Pitch, which is the largest multi-sport artificial turf in Luzon.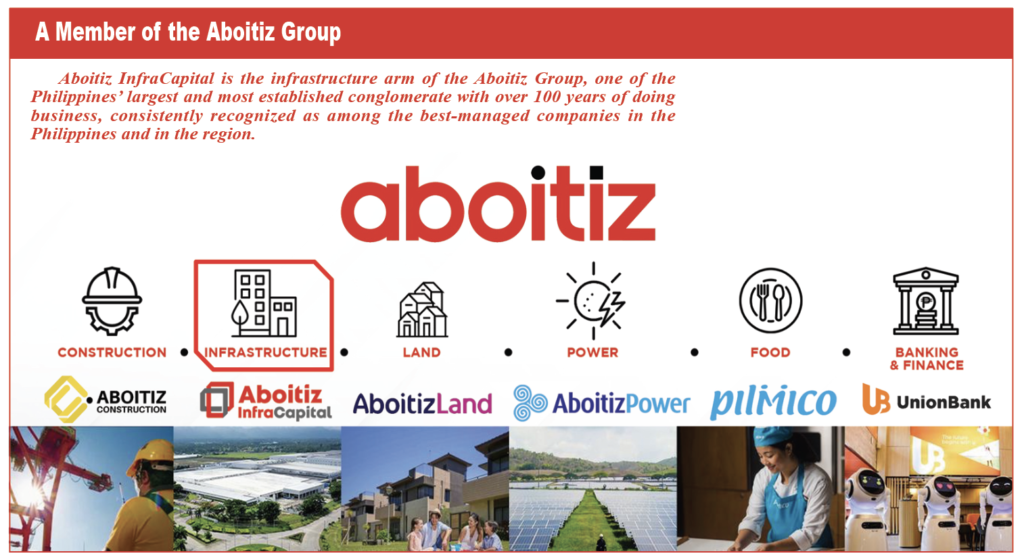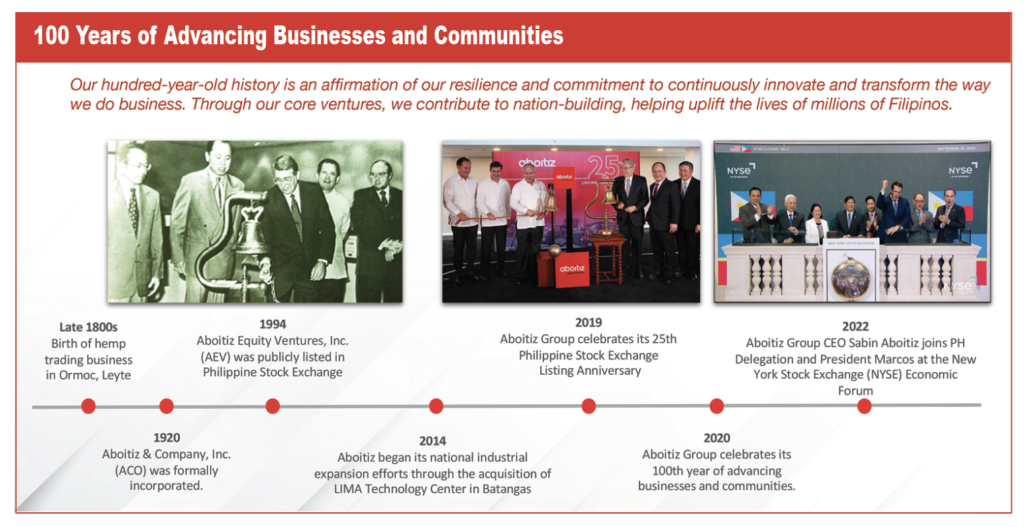 Complimenting The Outlets is LIMA Exchange, which is where you'll find your everyday essentials.
Housed here are a supermarket, hardware store, and pharmacy, as well as other basic needs including LIMA's public transport terminal where commuters are transported in, out, and around the Estate.
At the heart of LIMA Central Business District, there will be a seven-tower office park, built in a campus-like format.
Earlier this year we broke ground on the first building, LIMA Tower One, which is an 11-story office building with 34,000 square meters of leasable space, and which is also a PEZA-certified and BERDE-accredited green building.
It's meant to cater primarily to BPO companies looking to access the abundant and highly skilled labor force in the area, and LIMA is the perfect place, given we already have the full BPO ecosystem in place, which includes the proper infrastructure, lifestyle, and everyday essentials, housing and transportation.
Surrounding the office park, we have commercial lots for sale, which represent a unique opportunity for investors that are looking to capitalize on an already thriving location, as well as on the anticipated economic expansion outside of Metro Manila.
Lot sizes range from 1,800 to 5,000 square meters, and are perfectly suited to meet the needs of BPO companies, traditional offices, condominiums, as well as hotels, and institutional uses.
Selling to third parties and like-minded developers will allow us to expedite the fulfillment of our vision more quickly.
Finally, there is also a wide array of housing options within, and in close proximity to LIMA Estate, such as AboitizLand's The Villages at Lipa, and the Campo Verde and Summer Hills subdivisions, which together provide close to 4,000 housing units, varying in size and price.
For shorter stays, within LIMA Central Business District, you'll also find LIMA Park Hotel, which is a 136-room 4-star hotel with ballroom facilities that can host anything from weddings to conventions.
Over the years, we have been continuously expanding LIMA Estate's footprint.
We have developed a strong and thriving ecosystem attracting leaders of industries in electronics and semiconductors, in automotive components and wire harnesses, medical technologies, printers, motorcycle production, and food and beverage, among many others.
We are proud to say that about half of our 150 locators are highly respected Japanese companies that have sought to expand operations in the Philippines.
We Aboitiz InfraCapital continue to be optimistic about the future.
Earlier this year we broke ground on a new 57-hectare expansion, which is part of a larger 150-hectare expansion that will bring new inventory to market.
The market has responded very enthusiastically to our expansion, and to serve additional future demand, beyond this 150-hectare expansion, we project to bring to market an additional 450 hectares within the next 10 years.
While we are proud of what we have been able to accomplish up to this point, we have even bigger aspirations going forward.
In a rapidly changing and competitive world, we realize that the only way forward is to elevate and transform the way we do business, which is why at Aboitiz InfraCapital Economic Estates, we are committed to putting sustainability and smart technology adoption at the forefront of everything we do.
For instance, using LIMA Estate as an example, our power utility, LIMA Enerzone, sourced 21% of its energy from renewable sources, which include geothermal and hydro, while the Retail Electricity Supplier of AboitizPower delivers 18 megawatts of renewable energy from its geothermal power plants to LIMA Estate's contestable customers.
In addition, our own developments within LIMA's Central Business District, as well as the large majority of our industrial locators, utilize solar roof-mounted systems to help cover their energy demand, which combined produce a total of 17 megawatts of power from solar energy. An example is The Outlets at Lipa which has rooftop solar panels that were installed by AboitizPower, and which offset up to 43% of the building's operational energy demand and offset 31,000 tons of carbon dioxide annually — equivalent to planting 1.4 million trees.
Contributing to the responsible management of our precious water resources, LIMA Water Corporation operates LIMA Estate's Smart Water Network, wherein the water facilities are interconnected and intelligent through the use of technology.
The Smart Water Network enabled LIMA Water to save 30% of its operational budget for repairs, as well as reduce its fuel consumption by 20%.
LIMA Water also significantly improved its response time during equipment failure and maintained a high average facility uptime of 99.3%.
LIMA Water is also an accredited Environmental Testing Laboratory of the Department of Environment & Natural Resources, affirming its commitment to outstanding water quality testing standards.
It is the first and only accredited laboratory of its kind, within an industrial park in the Philippines, and it has also begun to extend its services to the neighboring communities outside of LIMA Estate.
Further, we at Aboitiz InfraCapital also ensure that we advance net zero carbon principles through implementing sustainable construction practices. These include using precast systems for our perimeter fences, the use of vetiver grass for slope protection, as well as the use of sustainably sourced and recycled materials for the Estate's infrastructure needs.
Passive design strategies and active technologies are also implemented throughout the Central Business District to reduce overall energy demand.

Existing commercial complexes such as The Outlets at Lipa and LIMA Exchange are designed to take advantage of the area's microclimate and its 300-meter elevation above sea level, by being constructed in an open-air format to maximize daylight and natural ventilation.
In addition to our sustainability initiatives, we will also be introducing smart city features, which are also meant to support the Aboitiz Group's transformation efforts towards becoming the Philippines' first Techglomerate.
Most recently, we've been working with a globally renowned urban infrastructure and technology firm from Singapore to help us turn vision into reality.
We've finalized a framework and strategy, and have begun to roll out priority initiatives.
These initiatives were prioritized based on a number of factors such as:
Whether they will generate cost savings or productivity improvements for us and/or our locators; whether they are in line with best-in-class practice – typically associated with the World's movement towards net zero; and whether they elevate our position amongst competitors.
One important initiative we're working on is decarbonizing our transport system.
This will be done through traditional means such as improving walkability and bikeability, as well as enhancement of green scapes and landscapes around the estates.
Additionally, we will be providing more housing options within the boundaries of the Estate, to cater to a wider range of economic classes, primarily those that work in the industrial area.
And early next year we're very excited to be rolling out a fleet of Electric minibusses to operate the inter-LIMA Estate shuttle system.
With the population within LIMA Estate expected to grow to 100,000 people by the end of the decade, and with a rapidly flourishing Central Business District, we recognize that there are also opportunities to involve individuals and smaller businesses, within and around the Estate, in our initiatives.
In the fourth quarter, LIMA Estate is set to launch a Compost to Fertilizer Program to manage solid food waste gathered from stakeholders within the Estate.
The project includes the construction of a Centralized Composting Facility that will initially serve the needs of the Estate, and later on, it will also be able to serve neighboring communities.
Furthermore, in collaboration with the Aboitiz Group, an Urban Farm will soon rise within LIMA's Central Business District, intended to increase awareness, and empower the community to grow their own food, as well as to increase production in a sustainable manner.
As you can see, Aboitiz InfraCapital is continuously striving to elevate and transform our Economic Estates in order to adhere to the requirements of an increasingly sophisticated and discerning market.
In closing, I would also like to take this opportunity to express my sincere gratitude to the many Japanese companies that have entrusted their business to us and with it, have provided a livelihood for tens of thousands of Filipinos.
The Aboitiz Group has always had good relations with Japanese companies.
Not only have Japanese companies been some of the top investors in our Economic Estates, but they are also our partners in a number of our businesses.
Looking ahead we are committed to helping establish the Philippines as a preferred investment destination in the region, and we would be honored to welcome more Japanese leaders in the industry such as yourselves to Aboitiz InfraCapital's Economic Estates.