ARCHITECTURE'S GOLD STANDARD:
FELINO "JUN" PALAFOX JR.
By Palafox Associates
A multi-tasker by heart, Architect Felino A. Palafox, Jr., "Jun" as fondly called by his peers and "FPJ" by his staffers, is admired in each of the many roles he plays. From being a loving family man, to being a firm advocate of honesty, integrity, professionalism, and being a world renowned architect-urban planner-environmental planner, he makes sure he does not only talk the talk but also actually walks the walk.
In 1975, Arch. Palafox married the love of his life, Wilma Villanueva. She is a licensed Environmental Planner, an alumnus of St. Therese's College, a Thomasian and an MBA graduate of De La Salle.
A year after their marriage, their eldest daughter Suzane Katrina "Chin", was born. She is an ophthalmologist trained in the US; an alumna of Assumption College, UP College, and UST Medicine.
When Arch. Palafox decided to accept the offer to be a senior planner in Dubai, his whole family flew to the UAE and lived in Dubai for four years. With the help of Sheikh Rashid, Architect Palafox, together with his wife, built their family in Dubai at the same time that he was building his career.
It is even amusing to know that they were the first Filipino family in the emirate and their second child, Karima, was the first Filipino born there.
Karima Patricia "Karmi", their second daughter, is an urban planner. She holds two master's degrees – masters in urban planning and masters in urban design from Oxford Brookes, England. She is also educated in Hongkong, Indonesia, Israel and Spain.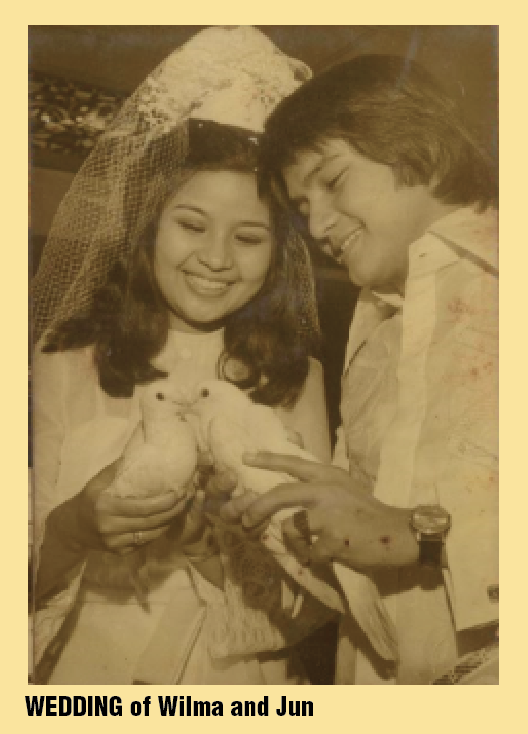 In 1981, months after Karima was born, Arch. Palafox and his family came back to Manila where they decided to settle and set up shop. Philip, their youngest, was then born a year after.
Philip is on his second master's degree in Island Development Planning in Prince Edward Island in Canada; he earned his first master's degree from the Asian Institute of Management with a Master's of Science in Innovation and Business. He is a graduate of Boston University, Wentworth Wentworth Institute of Technology, Harvard University and the University of Cambridge.
The family values travel significantly as a family. Jun Palafox relates stories of them having a "competition" amongst themselves where they aim to equate the number of countries they visited with their ages. This is actually still an ongoing competition within the family.
When Jun turned 72, he had visited a record of 72 countries. By today, he has travelled to 1,000 cities in 79 countries.
As an advocate
People familiar to his stories may know that Arch. Palafox is also an activist at heart. He firmly stands for truth and honesty, even in spite of the potential consequences he may face. He even once turned down a $1 million, 6-star hotel project in Subic when the client insisted on cutting down 366 70-year-old trees.
The continued trust and confidence in him by clients and stakeholders, from the richest of the rich to the least of the less fortunate, are demonstrations of Arch. Palafox's advocacy for architecture — that it is for everyone.
For one, by practicing patriotic architecture, through Palafox Associates and also by his personal efforts, he always aims to ignite the fervor of organizations and people of power and stature to invest in progress and development for the good of the country and its people.
In the case of businesses, while economic gain is a goal, Arch. Palafox always puts stakeholders and the environment at front and center.
He inculcated in Palafox core values and design principles, especially Integral Ecology.
"In everything we do, we always put people first then we talk about the planet or the environment and then prosperity or the economy while taking into account culture, heritage, and interfaith spirituality," says the firm.
This always reminds associates of what he says regarding nation building. Although the mission of building well-designed and empathetically built environments positively impact on progress and the economy, affirmative change will only follow with visionary leadership; strong political will; and good appreciation of urban planning, good design, and good governance.
A world renowned architect, urban planner, and environmental planner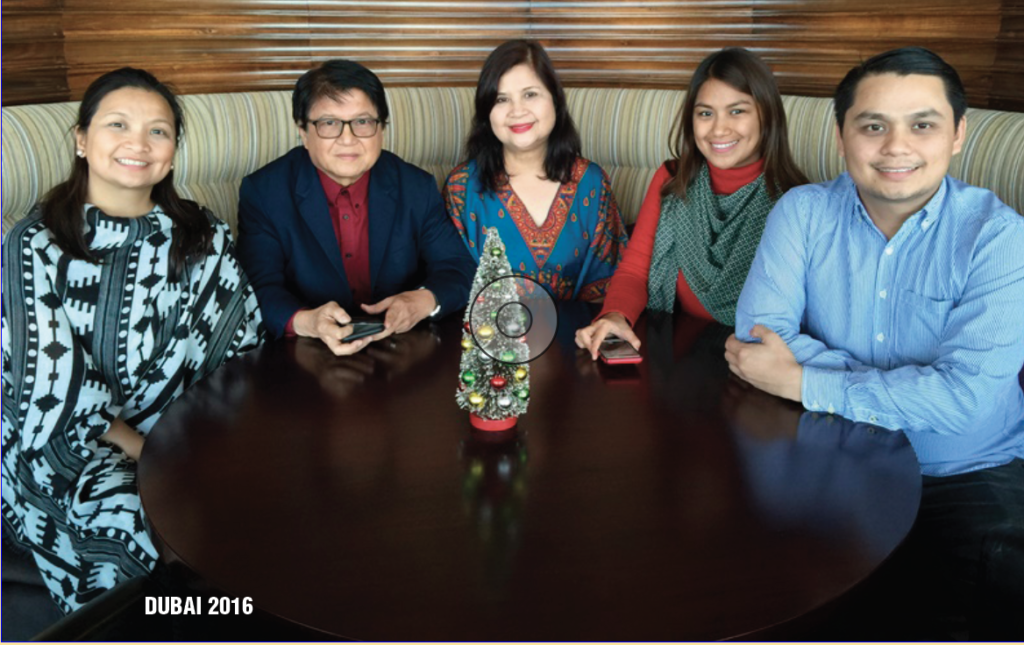 The year 2022 is a significant milestone in Jun Palafox's design, planning, and architecture journey. Along with the Palafox Associates' 33rd anniversary, the group also celebrated his 50th anniversary as a licensed architect on April 15, marking his golden jubilee of practice.
Leading a multinational and interdisciplinary team of professional staff and consultants, he has done more than 1,800 projects in over 40 countries and has lectured in front of hundreds of thousands of audiences across 20 countries in Asia, Europe, Africa and North America — including Harvard University, MIT (Massachusetts Institute of Technology), and the University of Cambridge.
All in all, with Palafox Associates and Palafox Architecture Group, he has completed the architectural design of more than 20 million square meters of building floor area and the master planning of more than 51 billion square meters of land area.
Palafox's affinity for architecture had him build "townships" in the beaches of Ilocos, complete with buildings, rivers, and bridges.
At 17, he received classical secondary education from the Christ the King Seminary where he discovered the art and science of architecture.
Thereafter, he saw himself committing his future career to the people, planet, his country and his fellow Filipinos. With this commitment, he brought with him a vision of a better world and most especially, a better Philippines.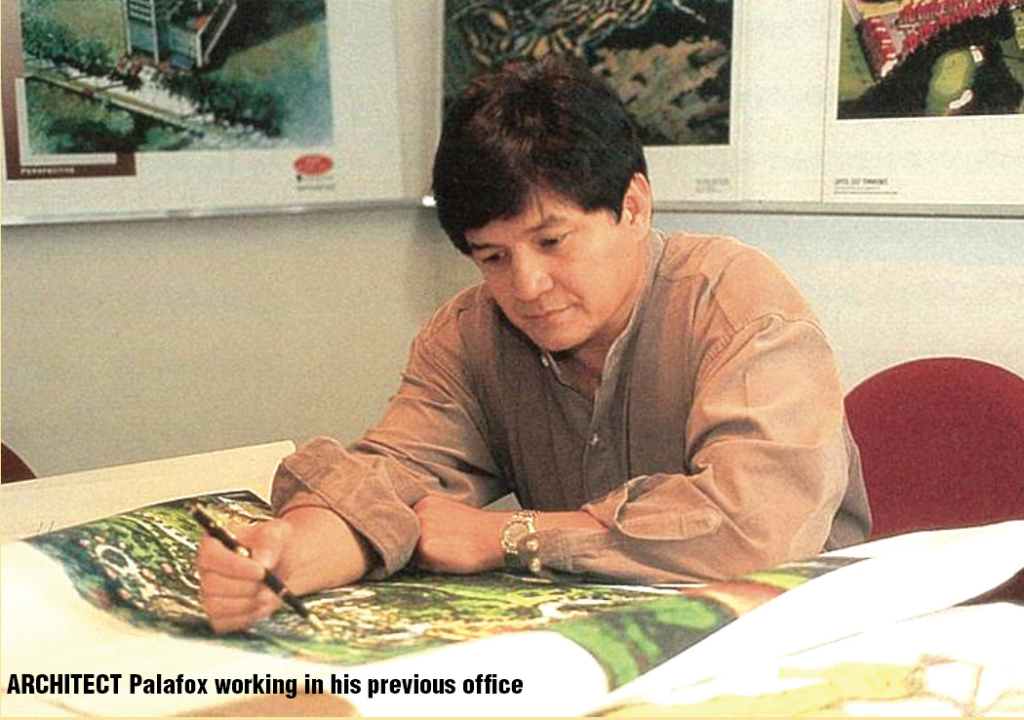 He values education and enthusiastically encourages his colleagues at Palafox Associates and Palafox Architecture Group to pursue continuing education, having taught at different schools himself.
Palafox holds a degree of Architecture from the University of Santo Tomas, a Master's degree in Environmental Planning from the University of the Philippines as UNDP scholar, and a diploma in Advanced Management Development Program in Real Estate from the Harvard Graduate School of Design, aside from his certificates in real estate development, architecture and sustainability, master planning and sustainability, civic architecture, and retail planning from Harvard.
With these, Jun is also recognized with six doctor fellow titles from various local and foreign institutions worldwide such as the Royal Institution of Singapore.
His comfort zone is prayer and bible reading to deepen his faith while architecture and urban planning are team sports that contribute to his self esteem and confidence.
Recognized in the profession and among his peers, he has shared his knowledge, expertise, and lessons he learned throughout his career in more than 20 countries across the globe.
His profession of architecture and urban planning has brought him to more than 1,000 cities in 72 countries and 7 territories.
Arch. Palafox's architecture practice
In his early years, Jun Palafox worked with the then Public Works, Transportation and Communications where he was team leader and senior planner in the World Bank-funded Metro Manila Transport, Land Use and Development Planning Project (MMETROPLAN). He was also project officer of the UNDP-funded Manila Bay Region Strategic Plan. Many of his ideas then are very much relevant today.
Come Christmas of 1976, he was name-hired to be an Architect-Town Planner of Dubai, United Arab Emirates; one of the 14 international experts and even the only FIlipino and Southeast Asian among 20 senior architects.
Being one of the few Filipino and Southeast Asian architect-urban planners worldwide at that time, he was able to work with and learn from planners, engineers and an international, multidisciplinary team of professionals from more than 20 countries at an early age.
There, he witnessed first hand visionary leadership, good governance, strong political will, excellent management, and good appreciation of urban planning and design from the then ruler of Dubai himself, Sheikh Rashid bin Saeed Al Maktoum.
Henry Sy
Eventually, Henry Sy Sr. encouraged him to return to the Philippines and name-hired him as his consultant for the SM Group. Enrique Zobel of Ayala Corporation also invited and name-hired him as Architect and Urban Planner for Ayala. He would go on to work on projects such as Ayala Alabang, Ayala Heights, and Cebu Business Park.
In 1989, Architect Palafox founded Palafox Associates as a humble design studio of four people in a rented space in Makati City.
Palafox Associates and Palafox Architecture Group have become a globally competitive, multi-disciplinary company of more than a hundred employees and consultants across different regions of the Philippines and across the globe.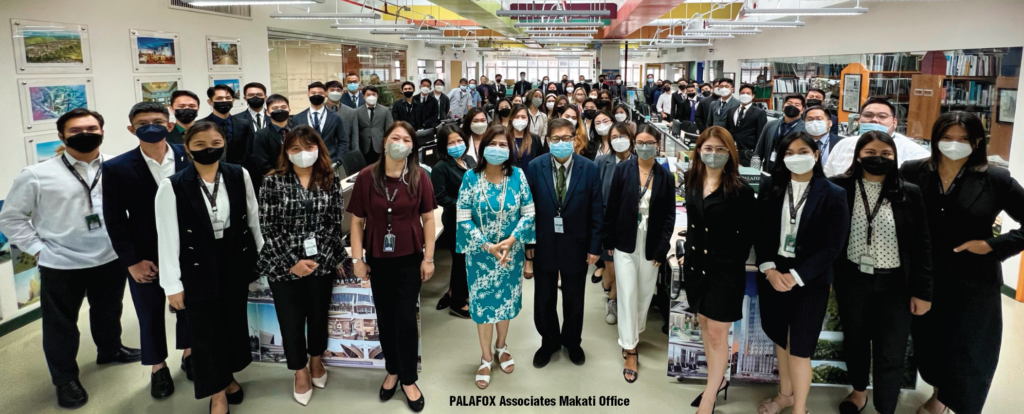 Palafox is an epitome of an intentional and servant leader. Being in the presence of a leader who is always present and hands-on in projects, learning leadership in the office is caught than taught. Training employees to become well rounded, excellent, and competent professionals has always fulfilled Arch. Palafox; even going beyond what is expected of him as the firm's principal architect in order to teach and train people.
Palafox Associates and Palafox Architecture Group
Arch. Palafox has also spearheaded Palafox Associates to achieve multiple awards and certifications over the years — being one of the top architecture, planning, and design firms in the country.
With his expertise, he led and managed the firm as the first firm in the Philippines to be included in the World's Top 500 of the World Architecture Magazine based in London.
Eventually, we were also cited in their Top 300, Top 200, and Top 100, in which we were the first ASEAN firm to be recognized in the latter.
The firm was also among the earliest awardees for years in the Top Ten Architects of the BCI Asia Awards and was also cited by the World Architecture Magazine of London as Top 8 in the Leisure Market sector.
Jun's leadership also helped us become the first firm to be ISO-certified by TUV of Germany in the fields of architecture, urban planning, landscape architecture, and interior design and among the first firms to be ISO-certified in engineering and project management. Thirty-three years from 1989, he continues to lead Palafox Associates and Palafox Architecture Group towards global excellence and as a leader in the field of architecture, planning, and urban design.
…see page 16-22 for more