By Antonio S. Lopez
China Banking Corp. is celebrating its 100 years.
It is plotting its progress for the next 100 years, with the help of digitalization (launched this year) and adherence to its seven time-honored values – integrity, high performance standards, commitment to quality, concern for people, customer service focus, resourcefulness and initiative, and efficiency.
The venerable bank began business on Aug. 16, 1920 at its old headquarters at No. 90 Rosario St., Binondo, the heart of Manila's Chinatown, today considered as the largest and oldest Chinatown in the world.
In 1924, China Bank moved to its own building on Juan Luna street, corner Dasmariñas street in Binondo. That hub is considered by a number of pioneering Filipino-Chinese taipans as a lucky place. It is where they began their businesses and became big. It is where they did their banking, cut game-changing deals, helped transform Manila, and paced Philippine growth.
Dee C. Chuan lumber king
In 1920, Dee C. Chuan, then only 30, was the lumber king of the Philippines and one of the country's richest men. Albino SyCip was a brilliant University of Michigan-educated lawyer who topped the bar in 1913.
There were actually 10 founders and they included the big names in Manila's business: liquor king Carlos Palanca Sr., textile, property and insurance magnate Guillermo Cu Unjieng, abaca exporter, rice miller and shipping honcho Benito Siy Cong Bieng.
The idea was to provide financial wherewithal to the ambitious men of commerce and industry of Binondo's bustling Chinese community.
At that time, banking was dominated by the Spanish-owned Bank of PI, the American-owned First National City Bank, the British-Chinese-controlled Hong Kong and Shanghai Bank, and the state's Philippine National Bank which favored influential Filipino families like the Aranetas and Montillas to finance their sugar and coconut oil mills.
Leap of faith
As a venture, China Bank was a leap of faith, and also for the Chinese entrepreneurs for them to leap-frog over the rival Filipino and foreign frontrunners in the business.
Binondo was established in 1594, for the Chinese immigrants, most of whom came from southern China to seek fame and fortune in the Philippines. It antedated all the banks.
China Bank had global ambitions as well. It opened a branch in Xiamen, China in 1925, and another in Shanghai in 1929. It became the first bank to go public, listing its shares at the Manila Stock Exchange in 1927.
China Bank has been a great success story. It became the country's largest private domestic commercial bank until 1970. In the course of 100 years, it succeeded, floundered, and then succeeded again. It has been dubbed the Best Philippine Bank by The Asset magazine.
China Bank financed the two greatest tycoons
China Bank is notable for having financed the two greatest Filipino taipans ever, at a time when no bank wanted to finance them —Henry Sy Sr., who obtained  P1 million in 1949 to jump-start what became the biggest Philippine conglomerate and made him the richest Filipino; and John Gokongwei Jr., who got a P500,000 loan in 1956 to build what became the second largest conglomerate. Gokongwei's family is the fourth richest today.
In its first half century, two men marshalled China Bank's frenetic growth: founder Dee Ching Chuan, chairman and president, from 1920-1940; and Albino Z. SyCip, vice chair, 1920-1940; chair, 1940-1976; and president, 1940-1954.
In the second half of its first century, China Bank was nurtured by the second and third generations of its founders and by infusion of management knowhow and technology from outside professional managers.
Dee C. Chuan's youngest brother, Dee K. Chiong was vice chair from 1946-1954, chair from 1977 to 1979, and president, 1979-1980.
George Dee Se Kiat was vice chair from 1940 to 1954, and president from 1955 to 1979.  He was the son of Dee C. Chuan.
The son of Dee K. Chiong, Gilbert U. Dee was vice chair from 1982-1988, and chair from 1989 to 2011.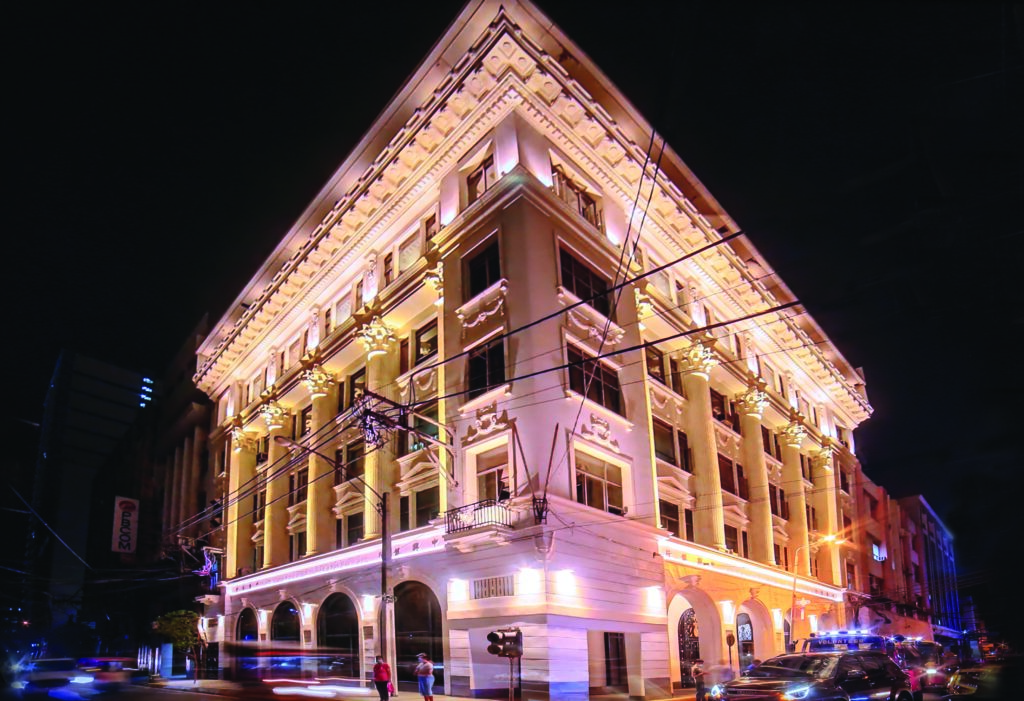 The grandson of Dee C. Chuan, Peter Dee was president from 1985 to 2014, the most difficult period of the bank.
Henry Sy rescued the bank
In 1979, Henry Sy Sr. came into the bank as a minority stockholder. He gained majority control in 2005. He was honorary chairman from 2004 to 2019. Henry's son, Hans T. Sy became vice chairman in 1989 until 2011 when he became chairman.
The Sy family owns at least 38% of the bank. Hans says he first came to China Bank at its lowest point in 1986.
In a way, Henry Sr. remade the bank.
When he first came to Manila by boat as a boy of 12 in 1936, Henry had only ten centavos in his pocket.
Henry grew the ten centavos, a pittance, into a fortune worth between $16 billion and $20 billion today, making him the richest Filipino, the ninth richest in Asia and the 52nd richest in the world. On Jan. 19, 2019, Sy died in his sleep. He was 94.
The bank gave Tatang, then 25 and planning to marry within a year, his first credit line, in 1949.
"(At China Bank), my credit line was approved by Mr. Yap Tian Siang at their old head office on Juan Luna Street corner Dasmariñas Street."
China Bank VP Yap Tian Siang saw young Henry too raw and without enough collateral to back up his loan. But the banker saw the man's potential, his drive and solid grasp of the business. The bank gave Henry P1 million, a fortune, even by today's standards.
The loan gave Henry two things: cash flow and credibility. (See story pages 18-21)
First his part, the first bank Gokongwei Jr. approached for financing made him wait for two hours, only to decline him. Undaunted, he went to China Bank.
With the CBC loan, John started in 1957 Universal Corn Products which later became the Universal Robina Corp.. URC is the biggest subsidiary and most profitable operating unit of the holding company JG Summit which John put up in 1990. Gokongwei's family is worth $5.3 billion today.
JG Summit is one of the largest and most diversified Filipino conglomerates, engaged primarily in businesses that serve a growing middle class with rising disposable incomes in the Philippines, Southeast Asia, and Australasia. (See story pages 22-23)
READ FULL ARTICLE HERE: